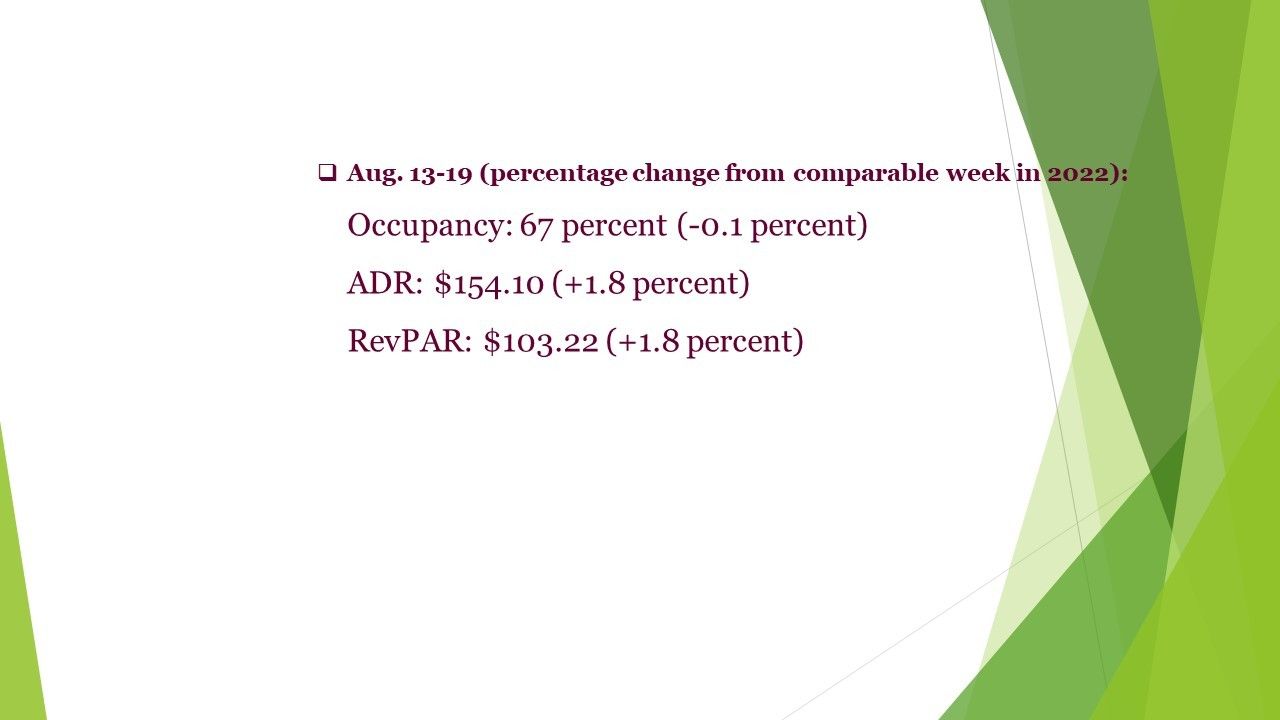 U.S. HOTEL PERFORMANCE declined in the week ending August 19 compared to the previous week, consistent with seasonal patterns, according to CoStar. However, year-over-year comparisons showed signs of improvement.
Occupancy reached 67 percent for the week ending Aug. 19, slightly below the previous week's 68.3 percent and a marginal 0.1 percent decrease compared to 2022. ADR stood at $154.10, a decline from the previous week's $156.47, yet showcasing a 1.8 percent growth compared to the same period last year. RevPAR was $103.22, lower than the prior week's $106.89, but still indicating a 1.8 percent rise from 2022.
Among the top 25 markets, San Francisco experienced the largest year-over-year occupancy boost from the seasonal patterns, climbing 8.2 percent to achieve 76.9 percent. New York City exhibited the highest ADR, with a 10.7 percent rise to $256.33, and also the highest RevPAR increase, up by 19.7 percent to $214.86.
Orlando experienced the most significant RevPAR decrease, dropping by 8.0 percent to reach $89.94.
Notably, outside the Top 25 markets, Maui Island noted year-over-year declines in occupancy, down by 27.6 percent to 49.0 percent, and RevPAR, declining by 40.8 percent to $249.49.