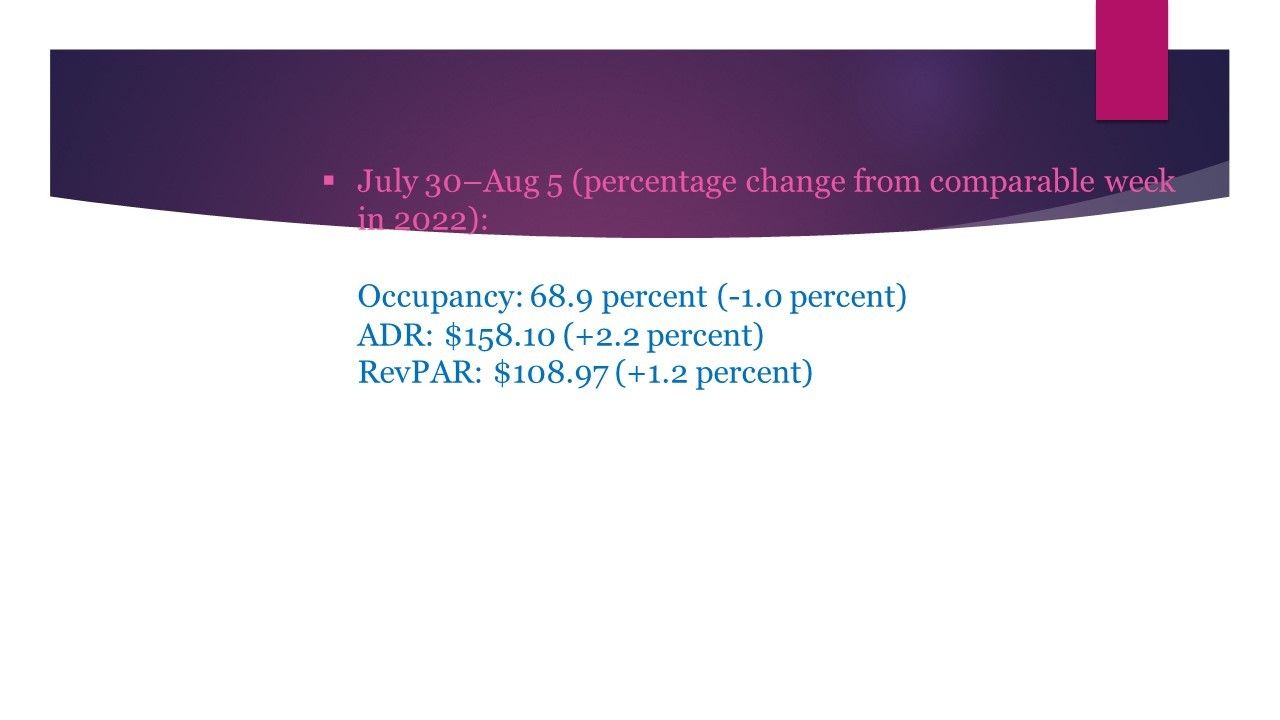 U.S. HOTEL PERFORMANCE declined during the initial week of August compared to the preceding week, according to CoStar. Year-over-year comparisons also were down.
Occupancy came in at 68.9 percent in the week ending Aug. 5, slightly down from the previous week's 72.2 percent and a 1 percent decrease from 2022. The ADR stood at $158.10, down from the previous week's $161.83, but showed a 2.2 percent growth from the same period last year. RevPAR was $108.97, lower than the previous week's $116.91, yet still representing a 1.2 percent increase from 2022.
Among the top 25 markets, Boston achieved the highest year-over-year rise in occupancy, increasing by 12.4 percent to reach 84.3 percent. The RevPAR also surged by 25.4 percent to $201.02, with support from the FAN EXPO Boston event.
New York City recorded the highest ADR jump at 11.6 percent, reaching $268.31. It also saw the second-highest occupancy increase, up 10.4 percent to 86.6 percent, along with a notable 23.3 percent climb in RevPAR to $232.41.
St. Louis reported the steepest drop in RevPAR, falling by 18.3 percent to $83.64.