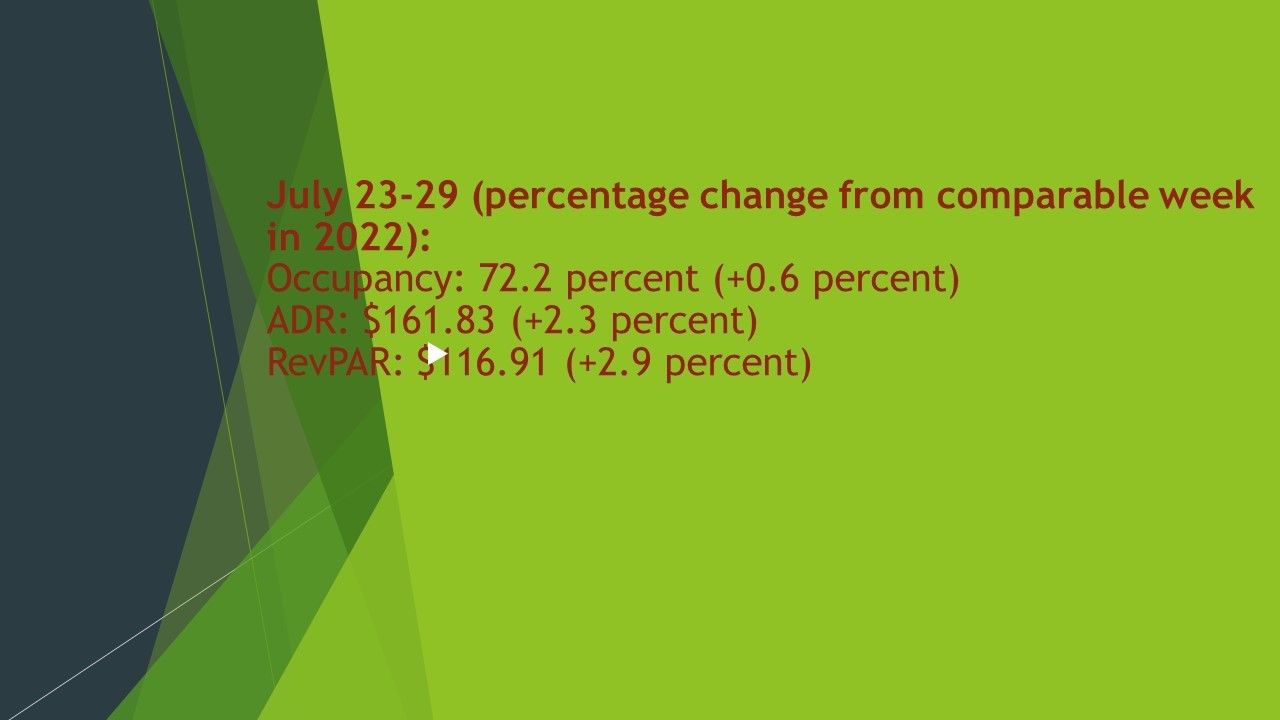 U.S. HOTEL PERFORMANCE experienced a slight decline during the fourth week of July compared to the previous week but showed improved year-over-year comparisons, according to CoStar.
Occupancy reached 72.2 percent in the week ending July 29, showing a slight decrease from the previous week's 72.9 percent, but still a 0.6 percent rise compared to 2022. ADR increased to $161.83, surpassing the previous week's $161.65, and showing a 2.3 percent growth from the corresponding period last year. RevPAR stood at $116.91, which was down from the previous week's $117.91, but still represented a 2.9 percent increase compared to 2022.
Among the top 25 markets, St. Louis experienced the largest year-over-year increases in occupancy, rising by 17.4 percent to reach 73.6 percent, and in RevPAR, which saw a 43.6 percent growth, reaching $105.50.
Nashville recorded the most substantial gain in ADR, with a notable increase of 22.4 percent, reaching $210.31.
The steepest RevPAR declines were reported in Miami, showing a decrease of 14.6 percent to $121.58, and in San Francisco, with a decline of 10.5 percent to $149.88.