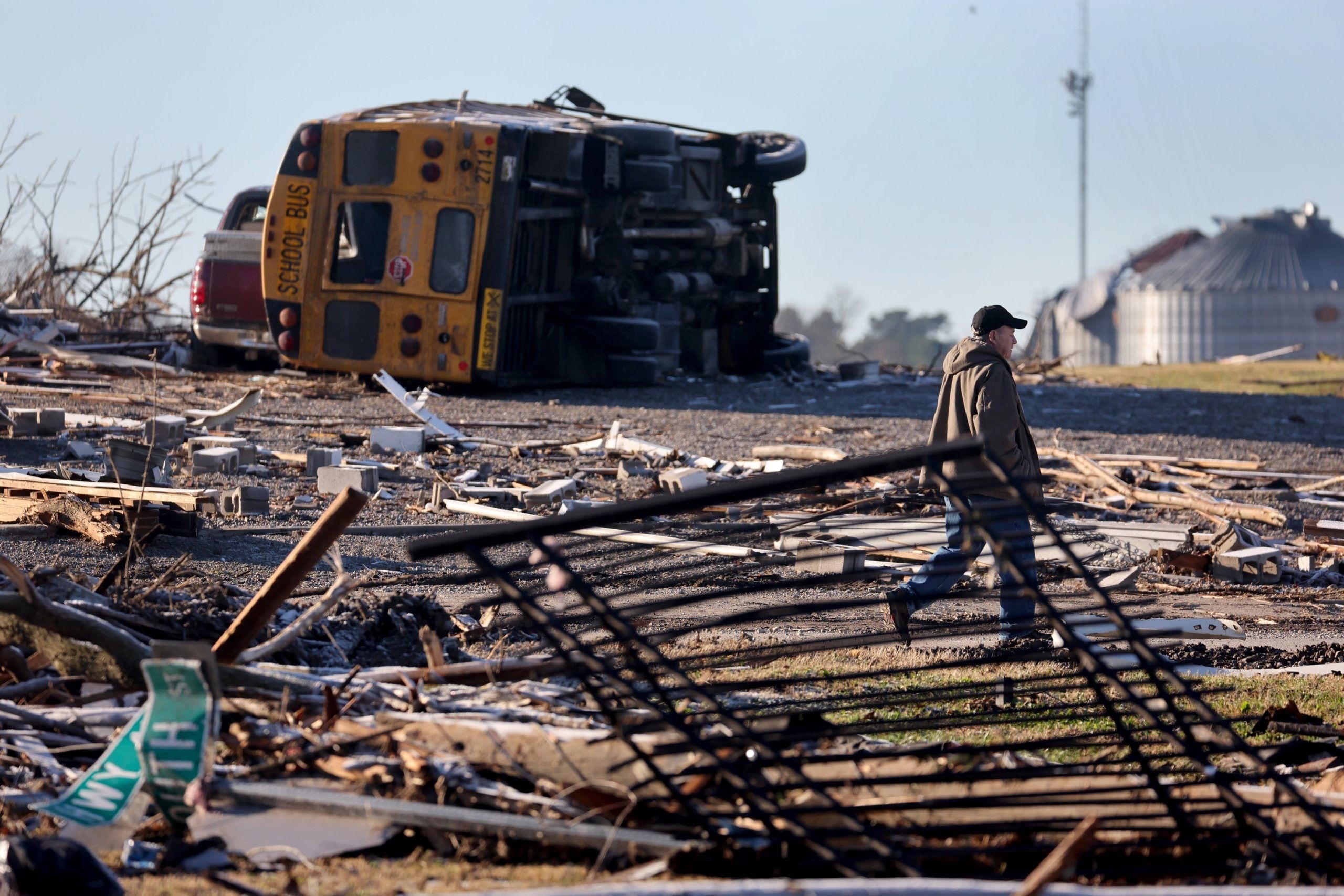 THE DEATH TOLL from a series of tornadoes that tore through several states, with some of the most severe damage in Kentucky, is expected to top 100. In response, AAHOA is urging its members to lend a hand to relief efforts.
In Kentucky, at least 70 people were killed as the storms churned through Friday night and into Saturday, according to local media reports. About 110 people were trapped in a Mayfield, Kentucky, candle factory when the tornado hit.
At least two died at an Amazon facility in Edwardsville, Illinois. Deaths were reported in Arkansas, Tennessee and other states as well.
"This will be, I believe, the deadliest tornado system to ever run through Kentucky. Earlier this morning at about 5 a.m., we were pretty sure that we would lose over 50 Kentuckians. I'm now certain that number is north of 70. It may in fact end up exceeding 100 before the day is done," Kentucky Gov. Andy Beshear said in a statement. "The damage is even worse now that we have first light. A couple places have been hit incredibly hard, certainly Mayfield here in Graves County, but everywhere along the line of this tornado that touched down and stayed down for 227 miles."
The storm event was the longest tornado track on record and the largest in Kentucky history, Beshear's office said. On Saturday, the governor announced that President Joe Biden had approved the state's emergency declaration that will allow federal assistance to come to the state.
Beshear suggested three ways people could help victims of the storm. First, stay off the roads to allow emergency personnel to conduct their operations. The second is to give blood.
"Third, we have set up a single fund connected with the state that people who want to help – in Kentucky and out of the state – can give to," Beshear said. "It is solely dedicated to helping the on-the-ground efforts going on right now and the relief efforts these families are going to need to rebuild. The Team Western Kentucky Tornado Relief Fund is now live at TeamWKYReliefFund.ky.gov."
Ken Greene, AAHOA's president and CEO, recommended in a statement that the association's members contribute to the fund.
"In what is being called the most horrific tornado event in Kentucky's history, more than 100 lives are expected lost, which could be the deadliest in the state's history," Greene said. "All of us are thinking of the families who have lost loved ones, their homes, their businesses, and for the countless souls who remain unaccounted for."
AAHOA members also are encouraged to house displaced families and first responders in their hotels. The association is working with state hotel and lodging associations to provide disaster relief and other resources for AAHOA members.
In September, hoteliers across the Eastern U.S. faced flooding and more devastation from Hurricane Ida.