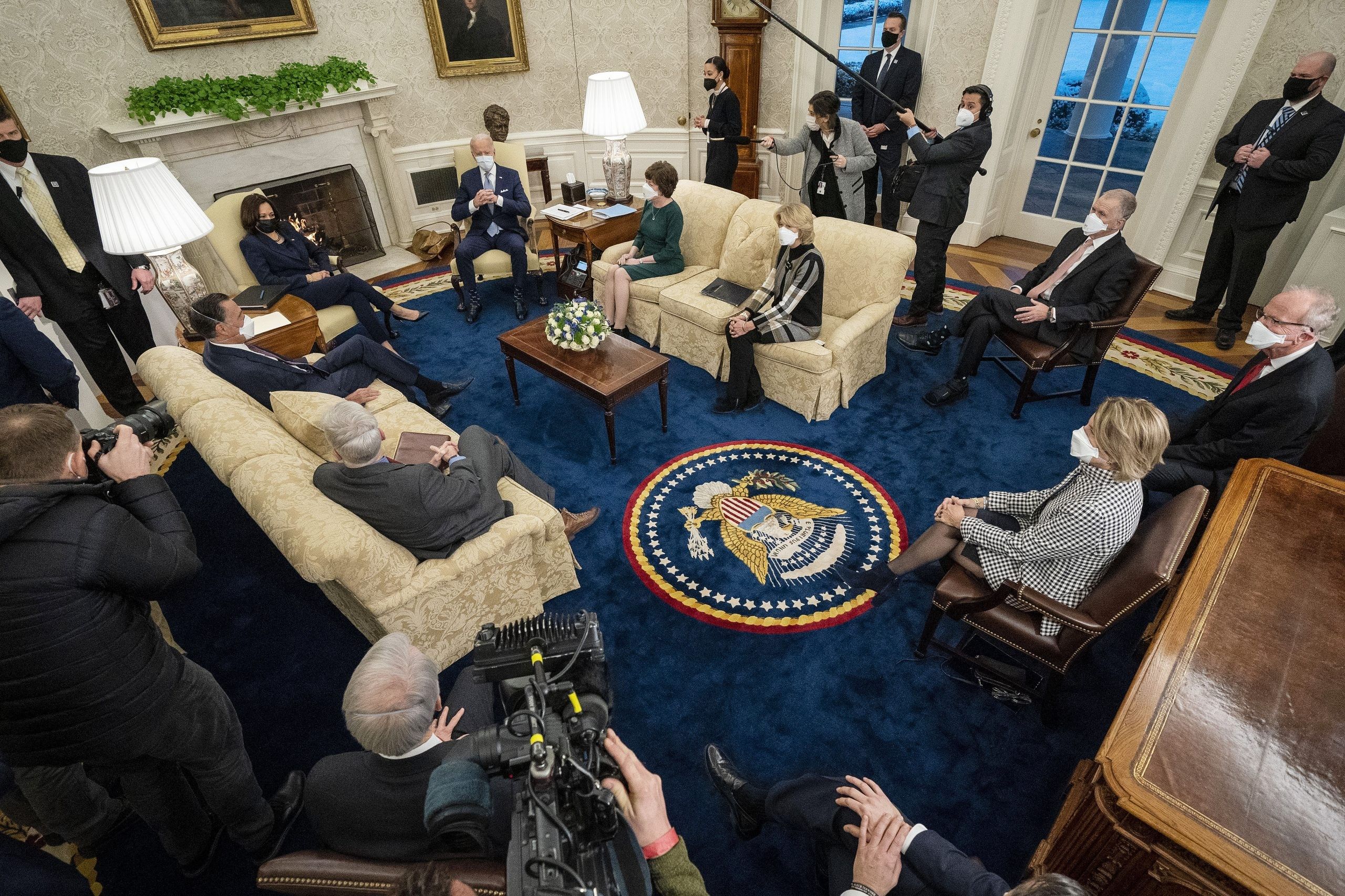 DESPITE RESISTANCE, PRESIDENT Biden's proposed American Rescue Plan, the federal government's third COVID-19 stimulus package, is expected to make it to the president's desk. The $1.9 trillion package contains several items that hospitality industry associations have been requesting for months.
A version of the bill passed the House earlier this week and by Thursday was under debate in the Senate. The Senate passed its version of the bill Saturday, so now it will go back to the House to be passed again and then to Biden for signing. The House and Senate versions of the bill include another $7 billion for the Paycheck Protection Program and would make more non-profit organizations eligible, according to CNN.
They also include $25 billion in new grants for bars and restaurants specifically and $15 billion to the Emergency Injury Disaster Loan program, which provides long-term, low-interest loans from the Small Business Administration.
Those are all top priorities for hotels, said Cecil Staton, president and CEO of AAHOA, in a statement.
"The American Rescue Plan not only supports hoteliers and their employees with much-needed economic assistance, it also lays the groundwork for a quicker recovery," Staton said. "The additional funding for PPP, EIDL grants through SBA and grants for destination marketing organizations, are critical measures that help the hospitality industry right now as we work towards recovery."
Other selling points for the ARP, according to Staton, include billions of dollars for increased testing and a rapidly expanded vaccine rollout that will bolster consumer confidence. The bill also includes $450 million in Economic Development Administration grants for destination marketing organizations and extends the employer tax credit for voluntary paid leave through September.
However, the latest stimulus is not all that is needed, Staton said.
"STR and CBRE estimates point to a recovery timetable for the industry that runs through 2023. The American Rescue Plan is what our country needs right now; however, a sustained and gradually tapered economic stimulus is necessary to ensure a smooth and stable economic recovery for American small businesses like hotels," he said.
The ARP is "a vital step forward" in protecting small businesses, said Chip Rogers, president and CEO of the American Hotel & Lodging Association.
"COVID-19 has wiped out 10 years of hotel job growth. Leisure and hospitality accounted for 39 percent of all jobs lost since the onset of the pandemic—more than any other sector. Hotels will remain nearly 500,000 jobs below the industry's pre-pandemic employment level of 2.3 million employees in 2021," Rogers said. "While the vaccine rollout has begun, it will likely take months to widely distribute, and travel is not expected to return to 2019 levels until at least 2023. Once this bill is passed, Congress should immediately focus on additional support for the hardest hit industries.  After the most devastating year on record for hotels, we will need additional support to retain and rehire our associates, revive our local communities, and restart our economy."
The U.S. Travel Association calls the ARP funding for vaccine distribution the key to restarting travel in the U.S., said Roger Dow, USTA president and CEO.
"We are also very encouraged by the measures to provide additional grants and loans to small businesses in the hardest-hit industries, which include travel. The PPP is set to expire at the end of the month, but the economic pain of the pandemic will linger far beyond that point. Extending the program's application deadline until Dec. 31 and allowing for a third draw on loans will be vital to ensuring struggling travel industry businesses can maintain operations and keep workers on payrolls," Dow said. "The travel industry lost millions of jobs last year, accounting for nearly 40 percent of all jobs lost. A broader American economic recovery is contingent on a robust recovery within the travel industry, which is why we will continue to need substantial relief for travel industry businesses."
Recently, USTA also endorsed another piece of legislation, the Hospitality and Commerce Job Recovery Act. That bill includes a temporary business tax credit to encourage business meetings and conferences; restores for a time the entertainment business expense deduction; an individual tax credit to stimulate non-business travel; and tax relief for restaurants and food and beverage companies.
"The evidence is abundantly clear: there will not be a U.S. economic recovery without a travel recovery, and travel cannot recover without strong and innovative policy assistance," Dow said. "Even with the ray of hope provided by vaccines, it is unclear when travel demand will be able to rebound in earnest. This bill contains critical provisions to assist in rebuilding this crucial but suffering American industry."
Previous stimulus packages have had increasing effectiveness in helping the travel and hospitality industries, according to a report from consulting firm HVS.
Editor's note: This story has been updated to include new information on the status of the ARP.