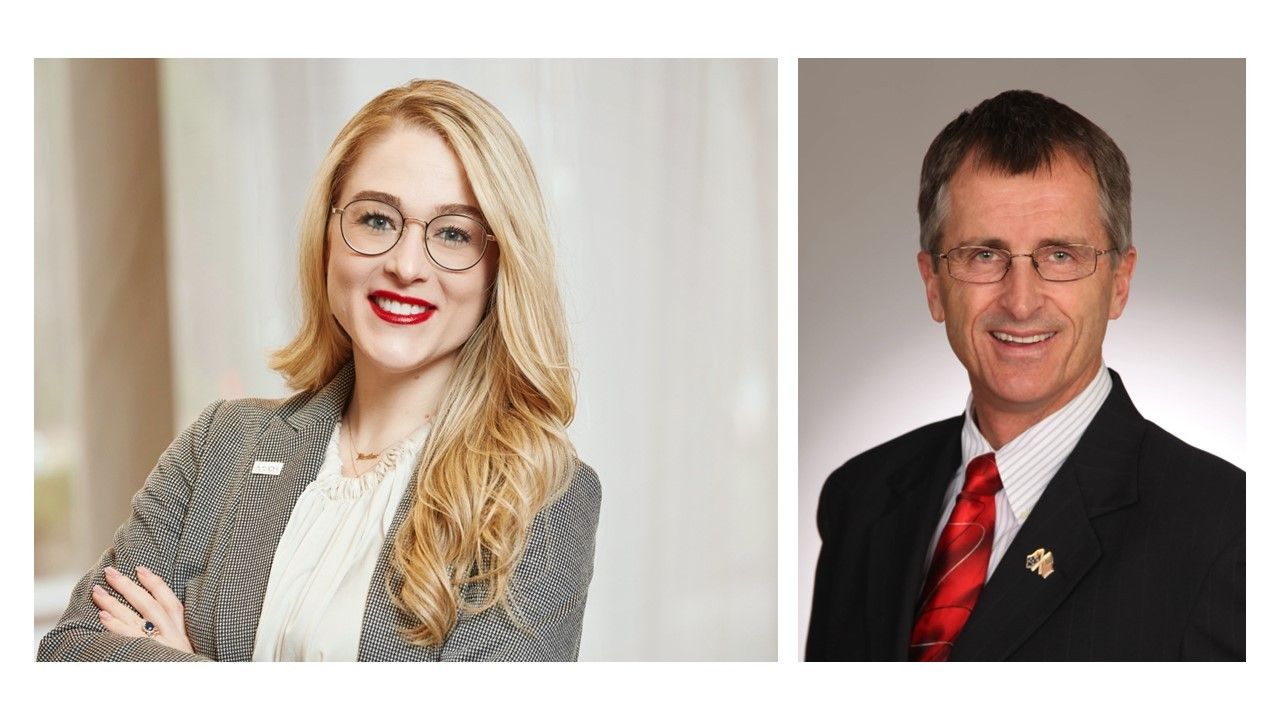 AAHOA MADE CHANGES to two leadership positions Monday with a promotion and a new hire. Heather Carnes to executive vice president for communications and chief strategy officer and hired Phelps Hope as its new executive vice president for operations and chief development officer.
Carnes has been with AAHOA for three years, most recently as the association's vice president of marketing and communications, and has worked nearly her entire career in the association space, according to AAHOA. In her new role, she will focus on organizational strategy, marketing and communications, organizational culture and HR, education/program development and strategic partnerships.
"It's an incredibly important time for AAHOA and our industry," Carnes said. "I'm thrilled to be moving into this new role where I can have an even greater impact on the organization, our overall strategic initiatives, and working alongside Laura Lee, Phelps, and the rest of the AAHOA team to make big things happen on behalf of our nearly 20,000 hotelier members."
Hope has more than 40 years of experience in hotel, meetings, events and tradeshow management. Since 2005, Hope served as senior vice president, meetings and expositions for Kellen Co., a management and services provider for associations and trade organizations. He was responsible for the management of the meetings, events, and tradeshow division, overseeing more than 300 events annually and $30 million in client account revenues.
Hope has worked both in Australia and the U.S. with Marriott, Sheraton, Hilton, and Loews Hotels focused on hotel sales and operations. He is a certified meetings professional and in his new role at AAHOA will primarily focus on operations and development, including leading and structuring the teams concerning conventions, events, business development, membership growth and strategy, as well as technology and associated financing.
"AAHOA is a strong organization that is known for bringing the industry together," Hope said. "To officially join the AAHOA team provides a great opportunity for me to bring my breadth of experience in hospitality, event production, and association management full circle."
In May, AAHOA named Laura Lee Blake as AAHOA president and CEO.
"As AAHOA continues to grow and advance, we need a top team of executive leaders to guide and promote the team members, as well as to initiate and establish the methods and framework to ensure success," Blake said. "I have no doubt that Phelps and Heather will be successful in helping AAHOA reach new heights as they embrace their new roles and responsibilities.  This is just the beginning as we continue making plans for increased successes and achievements for our future."
Blake will continue to directly oversee AAHOA's legal, governance, government affairs, and franchise relations departments.
"It bears repeating that this is a new day and a new start for AAHOA," Blake said. "With Carnes and Hope taking their places as executive vice presidents for AAHOA, their leadership skills will help AAHOA build a strong foundation, and I am delighted they will be assisting us in continuing to transform the vision of AAHOA into reality."