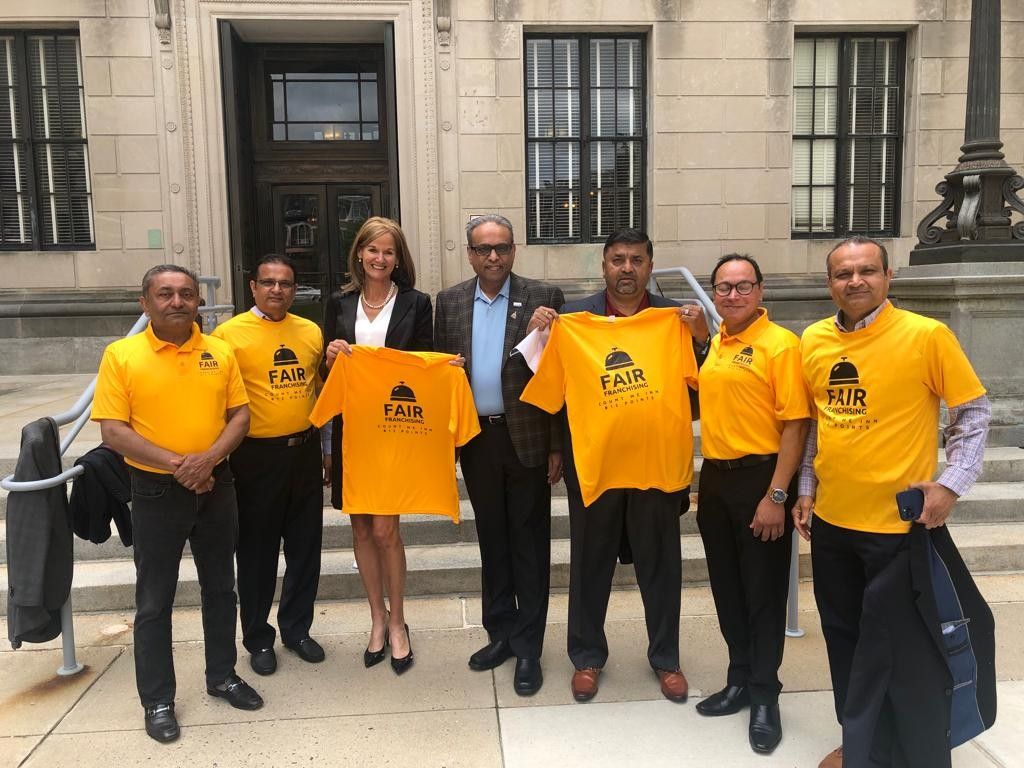 Disclaimer: The opinions expressed in this publication are those of the author. They do not reflect the opinions or views of Asian Hospitality magazine regarding franchising.
HOTEL OWNERS NAVIGATING industry changes wrought by the pandemic face no dearth of challenges: the decline in business travel, competition from home rental apps and ongoing labor shortages are just a few.
Too often, the people owning the hotels – many of them small business owners – are figuring out how to adapt to the new hospitality landscape with added complications from the hotel brands that should be their partners.
While many hotel owners have struggled to maintain their livelihoods since the pandemic began three years ago, some big hotel chain franchisers sold hundreds of millions of dollars' worth of loyalty point value to credit card companies under a system that often fails to adequately reimburse the franchisees.
That is the thanks these hardworking franchisees got as they worked hard to keep hotel doors open.
It does not have to be this way.
Generations of franchise owners have successfully embraced entrepreneurship through the franchising model. Franchising allows budding entrepreneurs to adopt a known brand name and comprehensive business strategies in exchange for a portion of the revenue. This partnership has nurtured our industry:
Hotels owned by our members employ 1.1 million Americans and contribute $368 billion to the economy.
But the franchising relationship needs to be a two-way street to be truly successful. That is why we must ensure that the franchise industry engages in sustainable practices that recognize and safeguard the contributions of small business owners.
Fairness in franchising is a top concern for the 20,000 members I represent through the Asian American Hotel Owners Association. AAHOA is the largest minority-owned hotel association in the world, with the majority of our members hailing from India. While Indian Americans make up roughly 1.4 percent of the U.S. population, AAHOA members own more than 60% of all hotels in this country, and the vast majority are franchisees. This is truly an American dream success story.
We have been working closely with a number of our hotel franchise partners to advance fair franchising principles, as outlined in the 12 Points of Fair Franchising that AAHOA first created in 1998.
Multiple major hotel franchises are helping to pave the way for franchising.
Red Roof – a global brand which has more than 680 properties in the U.S., Brazil and Japan – has a policy not to accept vendor commissions, rebates or "kickbacks" from those selling products and services to their franchisees.
G6 Hospitality LLC, which franchises 1,400 locations in the U.S. and Canada under the Motel 6 and Studio 6 brands, engages with its franchisees individually and through a representative owner's council to ensure that franchisee voices are heard.
And the leadership of Best Western Hotels & Resorts also practices what they preach when it comes to fair business practices. Throughout the pandemic, Best Western gave $65 million back to its members. They did not lose a single owner for financial reasons during this time. And last year, they returned another $15 million to their members.
These major hotel chains are demonstrating that it is entirely possible to be profitable and still do right by franchisees.
A bill in the New Jersey State Assembly, A1958, also focuses on fair franchising standards and AAHOA supports several of the principles. The bill would require, for example, that if a franchisor or hotel brand receives commissions/rebates from a vendor based on purchases by the franchisees, these commissions/rebates must be fully disclosed and returned to the franchisees for the betterment of the system. For the loyalty programs, the bill would ensure that hotel owners are properly compensated and not "left holding the bag" when the hotel chains receive significant profits from selling loyalty points to guests. It would also prohibit the imposition of additional undisclosed arbitrary fees without input from the franchisees. While we did not write the bill, we support its goal of restoring balance and freedom to the franchise relationship.
Unfortunately, not all of our hotel partners share our views when it comes to fair franchising. Marriott International Inc. and Choice Hotels International are currently at an impasse with AAHOA over these standards.
We always prefer to negotiate changes in the franchisor-franchisee relationship directly with hotel chains. This has proven to be the most organic approach when hotel chains are willing to work in good faith. But we also think there are some ways that policymakers can take action to ensure fairness for franchisees – and we will always advocate for what is best for our members.
Our hotel owners – many of whom immigrated from India over the past 30 to 40 years – are the embodiment of the American dream. They or their parents immigrated here from the other side of the globe in the hopes of securing better lives for themselves and their families. For them, and for hundreds of thousands of other Americans, the franchising model has proved to be a successful ladder to entrepreneurship and their piece of the American dream.
That is why we must strengthen the franchising model to ensure that every aspiring entrepreneur has the same opportunity in future years. Without fair standards, there is no freedom in franchising.