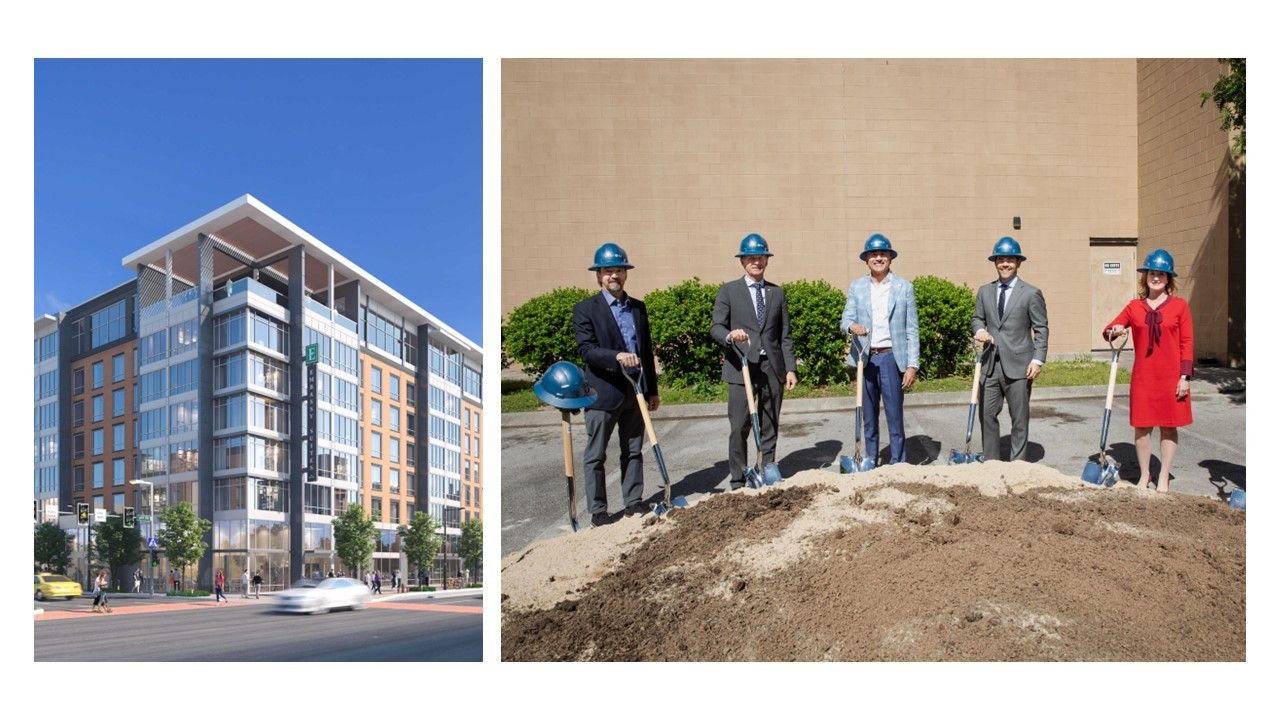 VISION HOSPITALITY GROUP recently broke ground on its Embassy Suites by Hilton in Chattanooga, Tennessee. The seven-story 184-suite Embassy Suites will be developed for $54 million and includes rooftop and street-level bars and a coffee area in an open lobby.
The project also includes a leasable restaurant space and 5,000 total square feet of meeting space, Vision said in a statement. Vision said it will bring an economic boost to the destination with more than 100 jobs ranging from senior management positions, guest service agents, housekeepers and others. With a construction timeline of approximately two years led by Humphreys and Associates Contractors, LLC, the hotel is expected to open in the summer of 2025.
"We are thrilled to begin construction on this project in our hometown of Chattanooga, just steps from our company headquarters," said Mitch Patel, Vision's president and CEO. "This project is our first Embassy Suites hotel, and we know the brand's value-added services are a perfect fit for this location welcoming both corporate and leisure travelers."
Embassy Suites by Hilton, one of Hilton's 19 brands. Amenities will include a fitness center and an evening reception. Embassy Suites by Hilton has more than 260 open hotels, with 42 properties under development.
The Embassy Suites Chattanooga is one among 15 projects in Vision's development pipeline expected to open in the next two years. The company's portfolio comprises 16 properties in Greater Chattanooga and 41 nationwide, the statement added.
Founded in 1997, Vision began its operations with Homewood Suites by Hilton, Chattanooga/Hamilton Place Patel developed in Chattanooga. The company celebrated its 25th anniversary in April 2022.