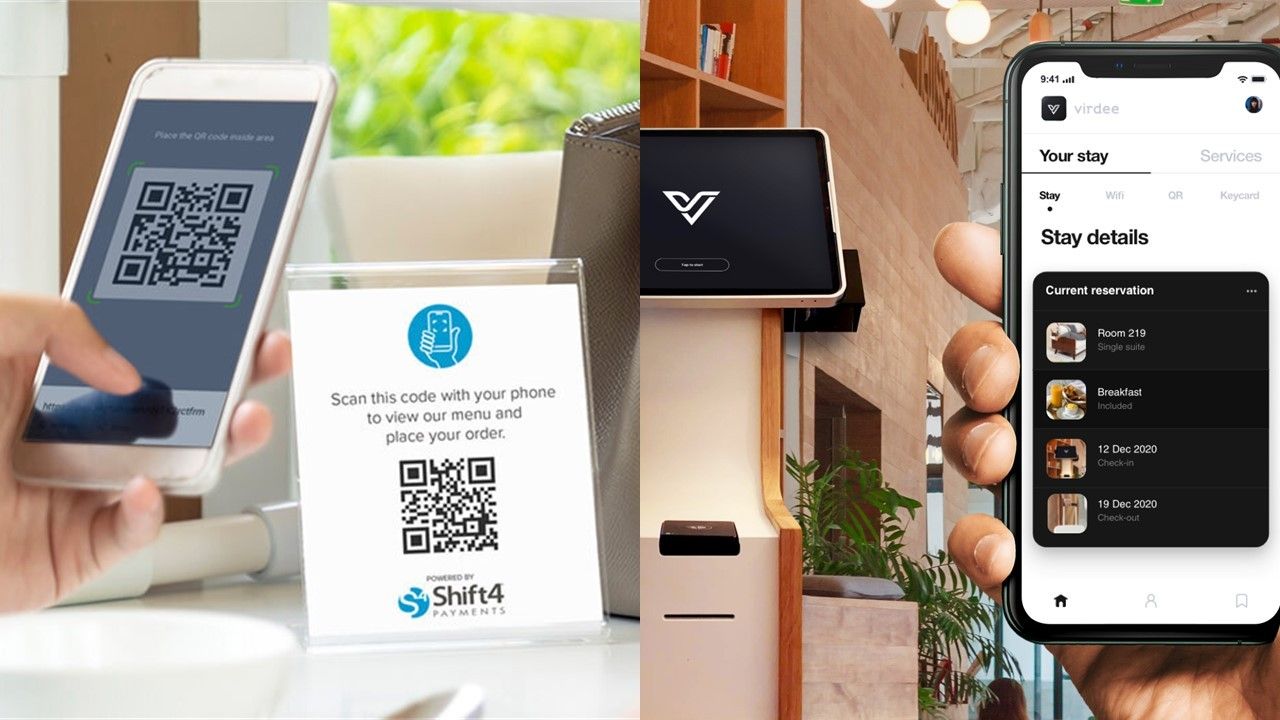 VIRDEE, A NEWLY formed software company focused on contactless reception technology, has entered an agreement with payment technology company Shift4 Payments to integrate their systems. The companies are developing Virdee's cloud-based Concierge system for hotel companies that would handle check-in, payment processing, guest relations and more.
Under the new agreement between Virdee and Shift4 would incorporate the latter's software for ID verification, payment collection, access control and remote support. The new system will reduce costs and chances of fraud by providing ID verification, the companies said.  Virdee's software can be used via mobile application and/or an in-lobby device, with those options sold together or separately using a subscription to Virdee's system.
"The scale of Shift4's reach, their commitment to the food and hospitality industry and their best-in-class secure payment technology takes Virdee to the next level," said Nadav Cornberg, Virdee co-founder and chief technologist. "This partnership helps us provide a truly integrated approach towards a seamless virtual reception solution."
For Shift4, the partnership provides and entrée into the commercial real estate and hospitality industries, said Michael Isaacman, the company's chief commercial officer. For Virdee, it provides a key element to creating an all-in-one system, said Branigan Mulcahy, Virdee's other co-founder.
"You can't have a complete contactless solution without the ability to securely collect payments," Mulcahy said. "This is the next step in providing our customers on the Shift4 platform with a robust end-to-end contactless solution."
Virdee is chaired by Rajiv Trivedi, former brand president for Wyndham Hotels & Resorts Inc.'s La Quinta Inn. Last month the company officially launched Concierge for multifamily housing as well as hotels. The Austin, Texas-based software-as-a-service company said guests can use the Concierge system via the company's mobile app, in-lobby device, iOS/Android Wallet and virtual agents.
In December, Virdee entered a similar agreement with access control company SALTO Systems to  incorporate its capabilities in the Concierge package.