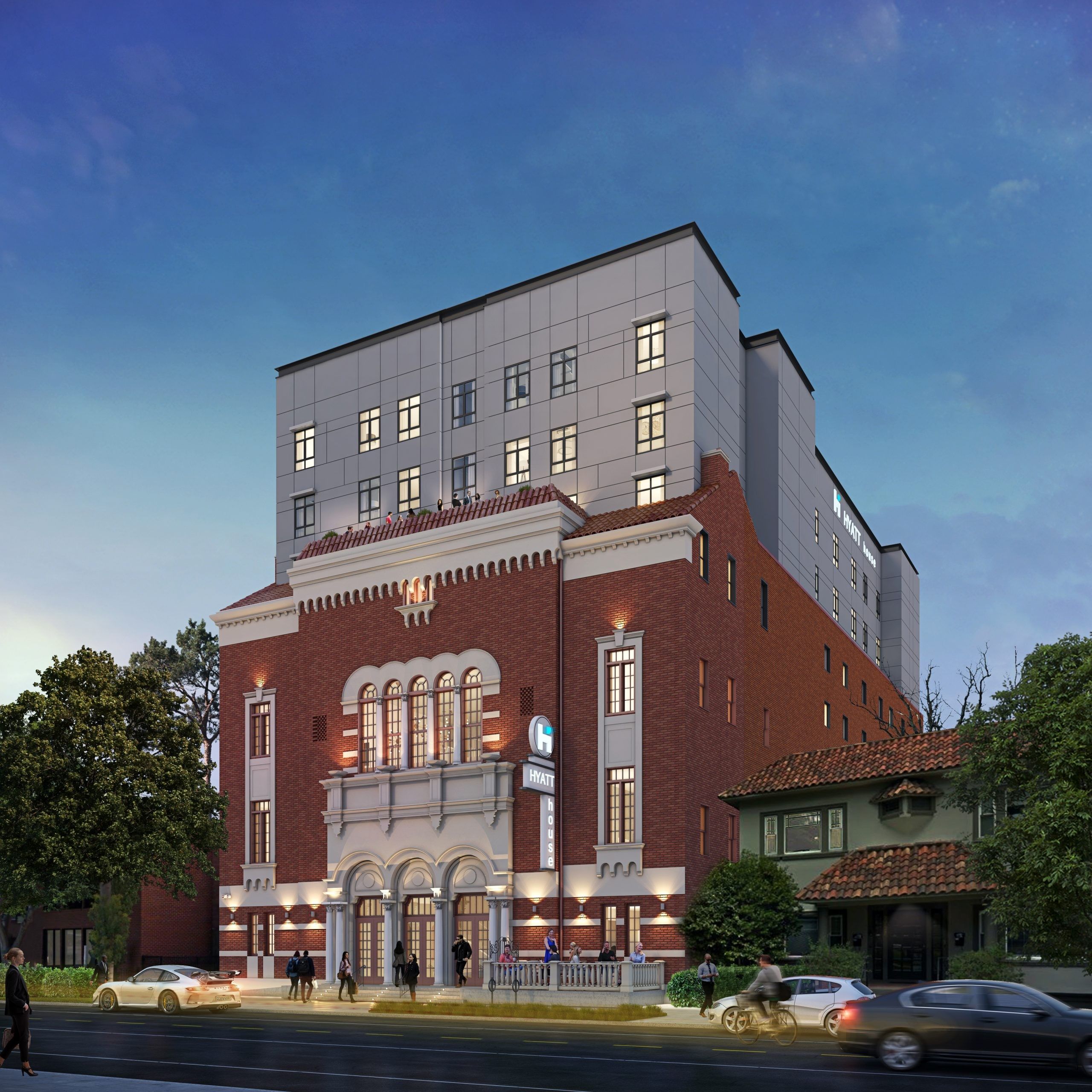 THIRD-PARTY HOSPITALITY management company Twenty Four Seven Hotels has added four California hotels to its West Coast portfolio, a statement said. A member of the Newport Beach, California-based company's executive team said it's part of a controlled growth strategy.
The new properties are the 128-room Hyatt House Sacramento/Midtown, the 112-room Hyatt Place Newark/Silicon Valley, the 90-room Hampton Inn & Suites Marina and the 119-room Holiday Inn Express Chino Hills. Currently, the firm is providing pre-opening services and these properties are expected to be fully operational in December, the statement added.
"We continue to expand our management footprint throughout California, with these four additions bringing our total Golden State portfolio to twenty. By focusing exclusively on the West Coast, our area operational expertise is unparalleled. This also allows for the ability to more readily share best practices and enact economies of scale," said David Wani, CEO, Twenty Four Seven Hotels. "Twenty Four Seven Hotels provides a full-suite of services, starting at the earliest phases of the pre-construction process to create advantages over companies acquiring or assuming operations at a later stage."
The Hyatt House Sacramento/Midtown is in the Sutter District near Capital Mall, Crocker Art Museum and the Old Sacramento Waterfront, the Hyatt House is a remodel of the Eastern Star Hall building. It features Moorish and Byzantine architectural elements from 1928. Amenities include a fitness center and 700 square feet of meeting space. The hotel is owned by Hume Development.
"Twenty Four Seven Hotels provides a seamless pre-opening experience that is invaluable to our partnership," said Roger Hume, president, Hume Development. "The level of brand knowledge and hotel expertise is unparalleled in the industry."
The five-story Hyatt Place Newark/Silicon Valley is near NewPark Mall and Highway 880. Nearby are Mission Peak Regional Preserve, Central Park and Levi's Stadium. The hotel provides a fitness center, indoor pool, business center and 2,000 square feet of meeting space.
Hampton Inn & Suites Marina is near Marina State Beach and is owned by Exdev. It is also near the Monterey Peninsula Recreational Trail within Fort Ord Dunes State Park and the John Steinbeck Monument and the Monterey Bay Aquarium. Facilities include an indoor heated pool, fitness center and 1,280 square feet of meeting space.
The four-story Holiday Inn Express Chino Hills is close to Big League Dreams, The Shoppes at Chino Hills, Chino Airport and Ontario International Airport. It provides an outdoor pool, fitness center and 449 square feet of meeting space.
"This marks our second and third hotels with Twenty Four Seven Hotels, and we look forward to future endeavors," said Phyllis Shih, managing director, Exdev. "They provide a consistency of performance and proactive nature in providing new solutions, initiatives and ideas. Furthermore, their size allows them to provide direct access to senior leadership, which is a benefit in our industry."
Twenty Four Seven Hotels reported better than the national average performance in the first quarter of 2022. Founded in 2004, the firm specializes in the branded select-service segment. Its portfolio includes 25 hotels in four states with approximately 3,200 rooms nationwide.
Building relationships, watching their size
At the recent Lodging Conference in Phoenix, Amanda Hawkins-Vogal, Twenty Four Seven's executive vice president of operations and guest service talked to Asian Hospitality about the recent acquisitions and the company's overall strategy. She said they emphasize building a strong relationship with the hotel owners with whom they partner.
"We have a wide spectrum of investors, some of those investors that have never owned a hotel before," Hawkins-Vogal said. "We have partnered with Choice [Hotels International] in the Canberra LAX, and they're obviously a big, publicly traded company. So, it's everything from one end to the other, and having that relationship in the beginning really helps cement it with the brand."
That relationship becomes more important when handling less experienced owners, she said.
"When you're a brand-new operator-owner, you don't know what you don't know," Hawkins-Vogal said. "We're very mindful of that. No one woke up and knew everything about hotels, so we're very cognizant of new investors and we try and help them to understand, but not in a superficial way."
Hawkins-Vogal said the recent acquisitions in California are not the end of the company's expansion. However, there is a limit.
"We will be over, I would say, over 30 by the end of the year. The sweet spot to me is 50 to 60," she said. "I have four regional ops people with over 25 hotels, so when you calculate that out, it's really good for the investor, it's really good for the hotels, and it's really good for the guests, because you've got somebody that's not trying to do 15, 20 hotels. How can you do that? You can't do that."
Currently, most of its hotels are in the Western U.S., in California, Nevada, Arizona and Idaho, and Hawkins-Vogal said there are no real plans to change that. The company knows its markets now, she said, because their regional teams live there.
"We can't be all things to all people," Hawkins-Vogal said. "If you're big you can, if you've got a huge infrastructure. But we like what we do and we like that market. It's good. We can talk intelligently on our markets, we have our retail revenue people in the markets. So, we have no designs on New York City."