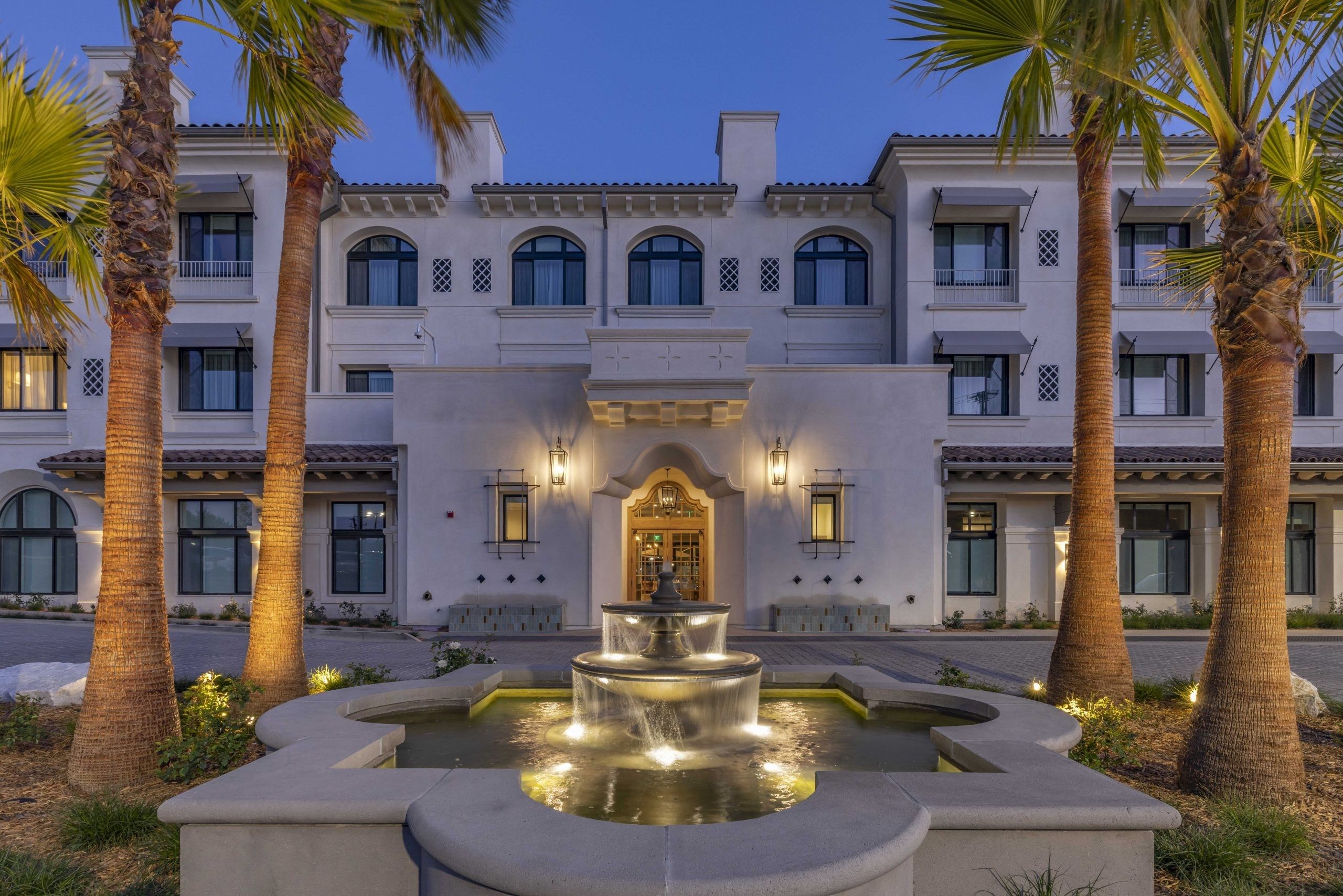 THE FIRST QUARTER of 2022 brought better than the national average performance for Twenty Four Seven Hotels. The Newport Beach, California-based third-party hospitality management company also acquired two new hotels in Southern California.
Steady growth in year's beginning
Occupancy for Twenty Four Seven properties rose steadily during the first three months of the year, hitting 62.9 percent in January, 67.8 percent in February and 76 percent in March. ADR also rose during the same three months, from $142.66 to $160.99 to $174.02. RevPAR followed the same trend, rising from $89.73 to $109.10 to $132.25.
Each metric also rose compared to the first quarter of 2021.
"We continue to ride the massive wave of momentum that began for Twenty Four Seven Hotels in 2021, when our portfolio grew by 25 percent with the addition of seven new hotels now totaling 25 hotels with more than 3,100 rooms," said David Wani, CEO of Twenty Four Seven. "We will continue to seek third-party management opportunities with well-respected partners and brands in the western U.S., expanding our concentration in these unique markets where we have firsthand experience improving bottom lines and guest satisfaction scores."
Wani said the rest of 2022 looks like more positive growth.
"Our development pipeline remains robust, with six hotel openings planned for 2022, two of which we expect to announce in the coming weeks," Wani said.  "Our 2022 budgets already are being exceeded due to a significant increase in ADR across the portfolio. We will continue pursuing an aggressive but measured growth path as we expand our footprint with existing partners who have experienced our successes firsthand and new partners seeking similar results."
An expanded footprint in southern California
The two new hotels the company acquired are the 125-room Cambria Hotel Calabasas and the 120-room Hilton Garden Inn Temecula.
Opened in March, the Cambria and is owned by Weintraub Real Estate Group. Nearby are Malibu Canyon along with other attractions such as Malibu Creek State Park, the Ronald Regan Presidential Library, Pepperdine University and the corporate headquarters of companies including Cheesecake Factory and Harbor Freight.  Hotel amenities include an outdoor pool, a fitness center and nearly 2,000 square feet of meeting space.
The Hilton Garden Inn also opened in March and is owned by Wellprofit LLC. Nearby attractions include the specialty shops and restaurants in Old Town Temecula. Amenities include an outdoor pool, EV charging stations, fitness center and 1,368 square feet of meeting space. It also is pet friendly.
"The Cambria Hotel Calabasas marks our second Cambria, while the Hilton Garden Inn is our sixth Hilton branded hotel, growing our portfolio to 18 properties in California," Wani said.  "This allows us to implement shared best practices and utilize economies of scale immediately, important steps that will allow the hotels to ramp up more quickly as they work toward becoming the market leaders in their segments."
Changes in leadership
Twenty Four Seven also added several executive team members at the corporate level, including Amanda Hawkins-Vogel as executive vice president of operations, Dennis Eichen as vice president of finance, Andre Heard as director of information technology and Sarah Crowe as director of marketing and communications.
"Amanda, Dennis, Andre, and Sarah are tasked with helping Twenty Four Seven achieve its next level of growth and success," Wani said.  "As our portfolio grows, our company requires expanded talent and dedication to continue producing the industry-beating results for which we've become known.  We maintain a laser focus on expanding the profitability of our hotels and understand that to achieve our goals, our team must grow.  We consider ourselves fortunate to have these talented individuals join our team, particularly when top quality talent is in such great demand within our industry."
Founded in 2004, Twenty Four Seven specializes in branded select-service segment. Its portfolio includes 25 hotels in four states with approximately 3,500 rooms nationwide.
Recently, Peachtree Hotel Group added seven hotels to its portfolio this week for $135 million.