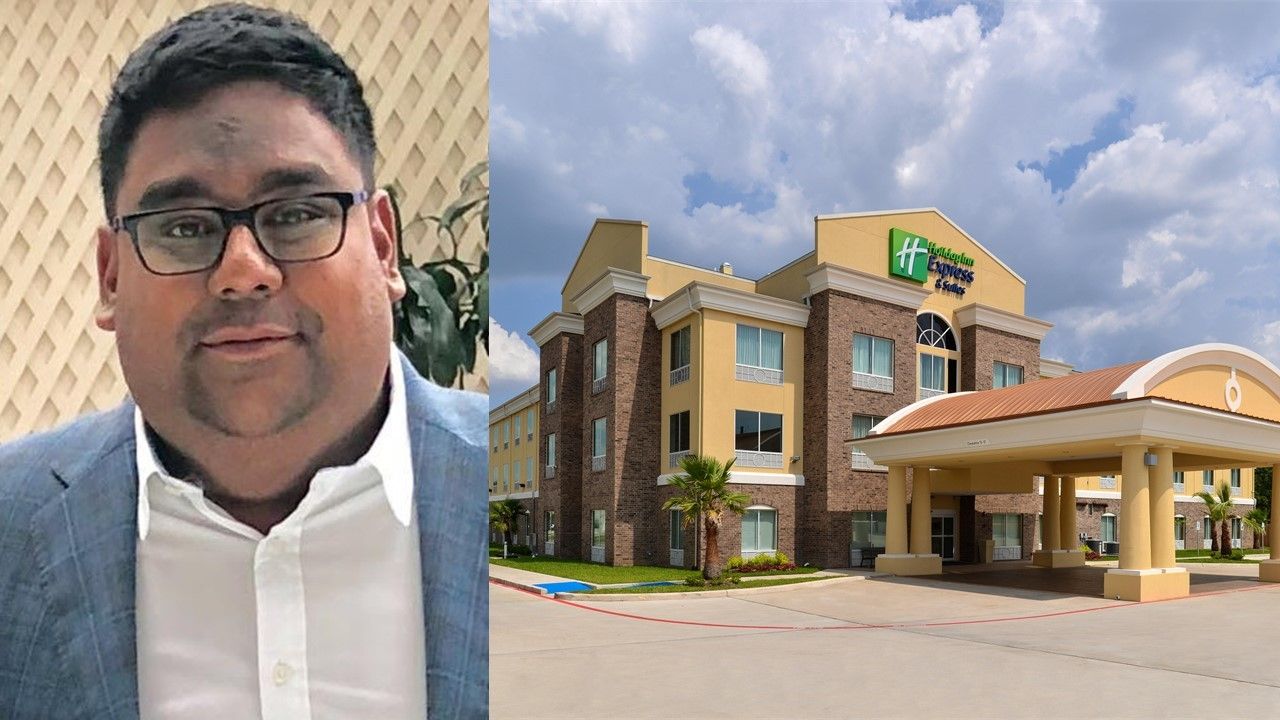 THE NUMBER OF hoteliers joining a class action lawsuit against InterContinental Hotels Group alleging the company has engaged in unfair franchising practices continues to grow. The latest plaintiff, Harish Dani, head of PH Lodging Tomball, LLC of Tomball, Texas, gave specific examples of how IHG required him to use certain venders despite paying a higher cost.
Dani joins New Orleans area hotelier Vimal Patel and Shailesh Patel, managing partner of Aaron Hotel Group in Hartford County, Connecticut, in the lawsuit. Like Vimal Patel, Dani, who lives in Houston, said the economic downturn caused by the COVID-19 pandemic exacerbated existing conflicts between IHG and its franchisees.
"We don't have the support from our brand like we should expect. For example, during COVID, everybody was suffering occupancy wise, we had laid off several employees and cost saving measures had to be put into place," Dani said. "But we were still paying marketing fees. We were still paying all the technology fees and things of that nature to our brand. And they shouldn't have collected that because they weren't even spending it."
Shared allegations of fraud
The lawsuit Dani filed in Texas is essentially the same as the other two. It lays out a connection between IHG's relationship with the required venders and the process for requiring PIPs.
"Under the guise of improving the franchisees' hotels to maintain 'brand standards', IHG/HHF forces its franchisees to frequently undertake expensive renovations, remodeling, and construction as part of the PIP," the lawsuit reads. "In so doing [the company] manipulates and shortens the warranty periods on mandated products the franchisees must purchase, then disingenuously uses this to justify PIP requirements as purportedly necessary to meet 'brand standards' when, in reality, IHG/HHF's sole purpose is to maximize its kickbacks and unjustifiably run up costs on their franchisees in bad faith."
While IHG claims the list of venders, dubbed the IHG Marketplace, allows the company to use franchisees' collective bargaining power to secure a group discount and to ensure quality of products and services. But, according to the lawsuit, that is not the case, and instead the company seeks to "secure the largest possible kickback for itself."
Dani was quick to give two examples of items he was required to buy for his IHG properties, including his Holiday Inn Express and Suites in Tomball, that he could have bought cheaper outside the IHG Marketplace.
"I purchased close to 80 TVs for my hotel and I had to buy that through IHG Marketplace. The price on these TVs was close to double what they could have been purchased on our own," he said.
Also, Dani cited the internet service he uses for guests and the front desk also must be purchased through IHG rather than directly from the provider, Comcast.
"Instead, IHG is basically taking the circuit from Comcast and reselling that at a higher price," he said.
If hoteliers point out the cheaper purchase they could make for materials, Dani said, the company says the cheaper items are not compliant with brand standards.
"They will tell you that all these aren't up to our specs, but there's no definition of what their specs are," he said.
IHG's response the lawsuit so far is a brief statement, according to Jennifer Cook, the company's manager of corporate communications for the Americas.
"While we don't comment on pending litigation, we are committed to the fair treatment of all hotel owners who choose to invest in our brands.  We are currently reviewing the complaint – which appears to have been filed by a single owner of Holiday Inn Express and Staybridge Suites branded hotel properties in Louisiana – and will respond to all claims through the appropriate legal processes."
More expected to join
Dani said he knows other hoteliers will join the lawsuit.
"There's more coming every week," Dani said. "There's at least another dozen lawsuits that are in the pipeline of being filed or almost there. There's a lot."
Attorneys representing the plaintiffs, Justin Proper of White & Williams law firm and Andrew Bleiman at Marks & Klein, said they can't say for certain how many plaintiffs will end up joining the lawsuit.
"We're evaluating other potential actions, that may be pursued in other jurisdictions as well," Bleiman said. "But the pattern of practice that's being employed, really extends across the whole country and affects all of the franchisees in the same way."