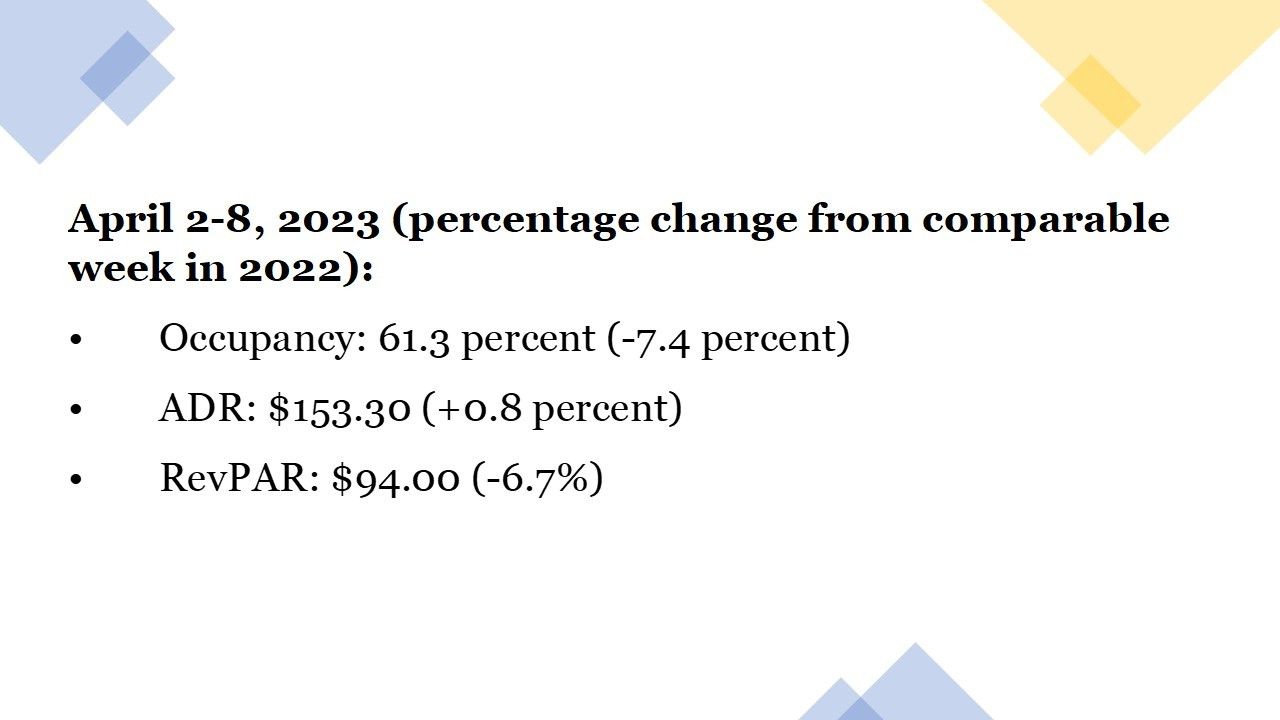 INFLUENCED BY EASTER and Passover calendar shift, U.S. hotel performance registered lower year-over-year comparisons from the previous week, according to STR's latest data through 8 April.
Occupancy was 61.3 percent for the week ending April 8, down from 66.2 percent the week before, and dipped 7.4 percent than the comparable week in 2022. ADR stood at $153.30, down from $158.40 the week before, and rose 0.8 percent compared to 2022. RevPAR was $94, down from $104.78 in the last week and slipped 6.7 percent over the same month in 2022.
Among the Top 25 Markets, New York City saw the highest year-over-year increases in occupancy, up 6.3 percent to 82.2 percent and RevPAR rose 19.4 percent to $232.80 over 2022.
Houston reported the most substantial year over year ADR growth, up 15.5 percent to $119.91.
The steepest RevPAR declines were seen in New Orleans comparing against 2022, down 45.2 percent to $99.34, and Las Vegas, down 28.3 to $113.67.