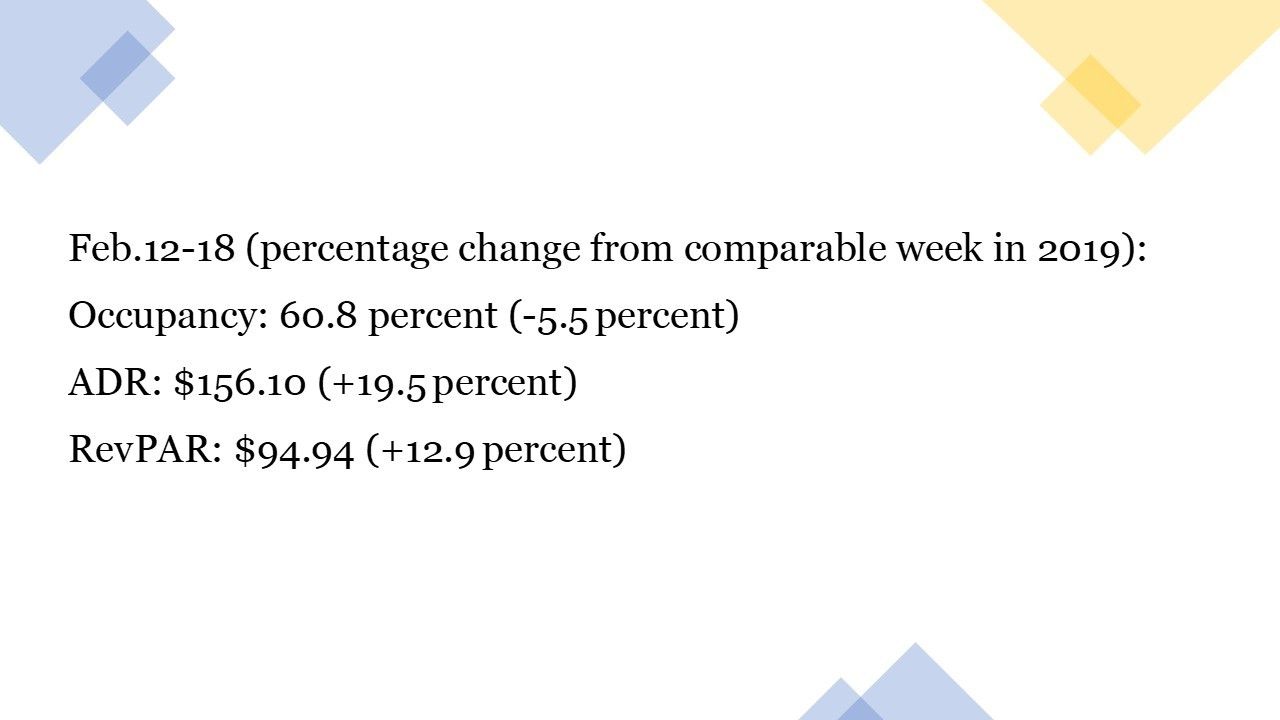 U.S. HOTEL PERFORMANCE increased from the previous week, according to STR's latest data for the third week of February.
Occupancy for the week ending Feb. 18 came in at 60.8 percent, up from 57.8 percent from the previous week and 5.5 percent below the comparable week in 2019. ADR reached $156.10, up from $150.97 the week before and 19.5 percent over the same month in 2019. RevPAR stood at $94.94, also up from $87.21 the previous week and a 12.9 percent rise over 2019.
February was the first time weekly hotel occupancy reached the 60 percent mark since the week ending Nov. 19, 2022, according to STR.
Among the top 25 markets, Washington, D.C., posted the highest occupancy increase over 2019, up 2.2 percent to 59.1 percent. Helped by Super Bowl LVII, Phoenix registered the highest ADR, up 58.4 percent to $278.20 and RevPAR, which rose 44.6 percent to $221.02 over 2019.
The steepest RevPAR declines from 2019 were reported in San Francisco, which dropped 25.9 percent to $124.24, and Chicago, down 11.7 percent to $60.24.