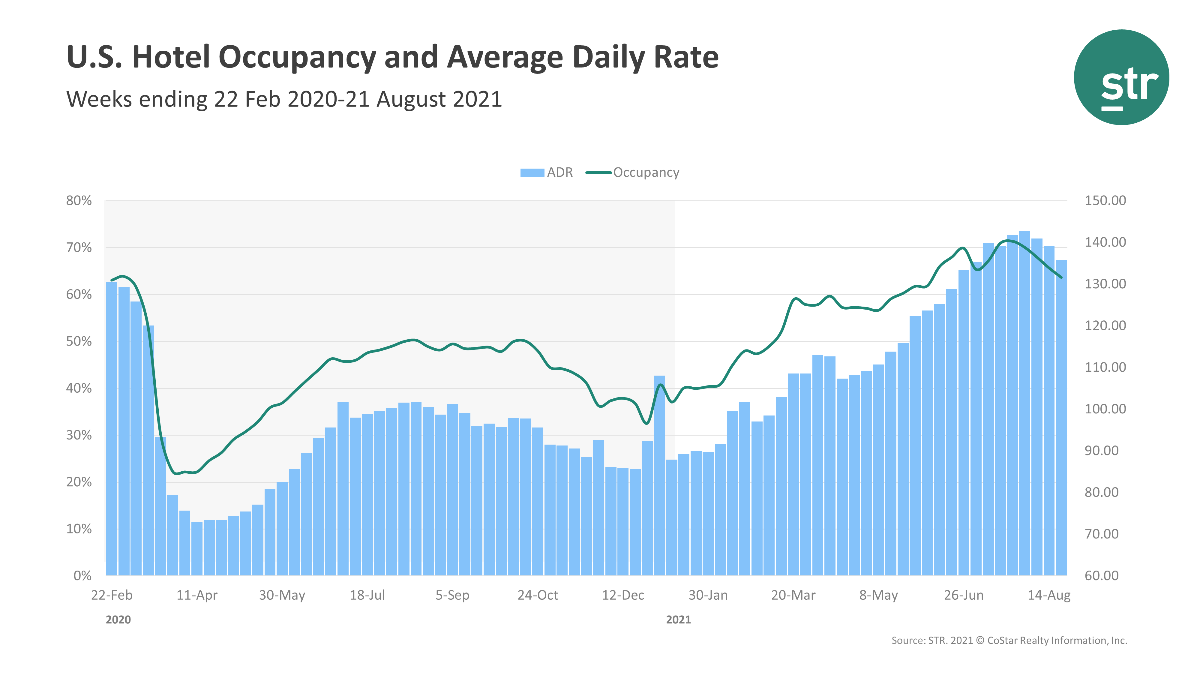 U.S. HOTELS SAW an expected dip in performance in the third week of August, according to STR. The winding down of the summer tourist season amid renewed concerns over the COVID-19 pandemic contributed to the decline from the previous week.
Occupancy was 63.7 percent for the week ending Aug. 21, down from 65.7 percent the week before and down 9.1 percent compared to the same time period in 2019. ADR was $135.77, down from $139.18 the previous week but up 5.1 percent from the same time in 2019. RevPAR came in at $86.43, compared to $91.45 the previous week and down 4.5 percent from the metric's  performance in 2019.
None of STR's top 25 markets recorded an occupancy increase over 2019. Detroit came closest to its 2019 levels with 69.3 percent, a 0.7 percent decline from two years ago.
San Francisco/San Mateo, California, experienced the steepest decline in occupancy when compared with 2019, dropping 40.5 percent to 53.5 percent. Miami reported the largest ADR increase over 2019, rising 27.8 percent to $181.66.
The largest RevPAR drops were in San Francisco/San Mateo, down 58.2 percent to $88.39, and Minneapolis, which declined 43.6 percent to $61.61.