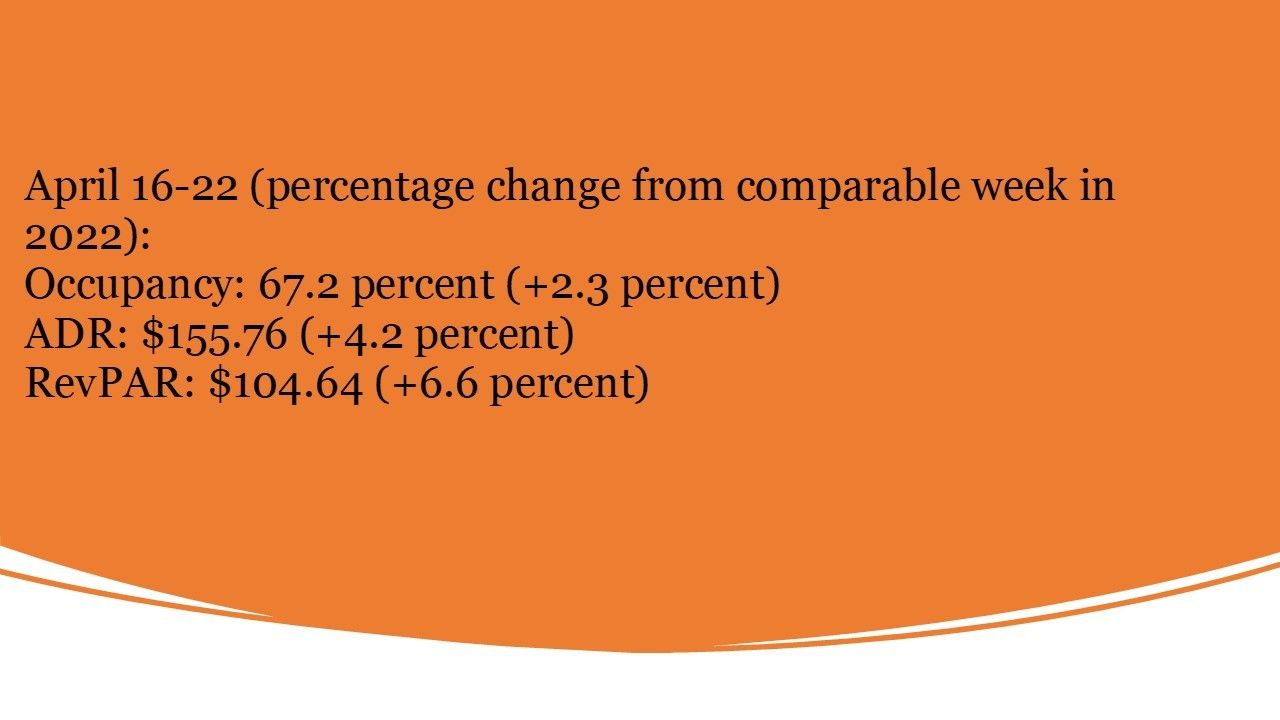 U.S. HOTEL PERFORMANCE rose from the previous week, while occupancy and RevPAR levels reached the second highest of the year, behind the week ending 18 March, according to STR's latest data through 22 April.
Occupancy for the week ending April 22 came in at 67.2 percent, up from 64.2 percent the week before, and increased 2.3 percent than the comparable week in 2022. ADR stood at $155.76, up from $155.33 the previous week and 4.2 percent over the same period in 2022. RevPAR was $104.64, also up from $99.67 the week before and 6.6 percent rise over 2022.
Among the Top 25 Markets, Chicago posted the highest year-over-year increases in each of the key performance metrics: occupancy rose 23.9 percent to 72.2 percent, while ADR increased 29.6 per cent to $174.71. RevPAR also rose 60.6 percent to $126.13.
Notably, New York City (82.1 percent) and Las Vegas (80.8 percent) were the only two markets to report occupancy above 80 percent.
The steepest RevPAR declines from 2022 were reported in Miami, which dropped 20.7 percent to $181.17 and Tampa, down 8.9 percent to $139.51.