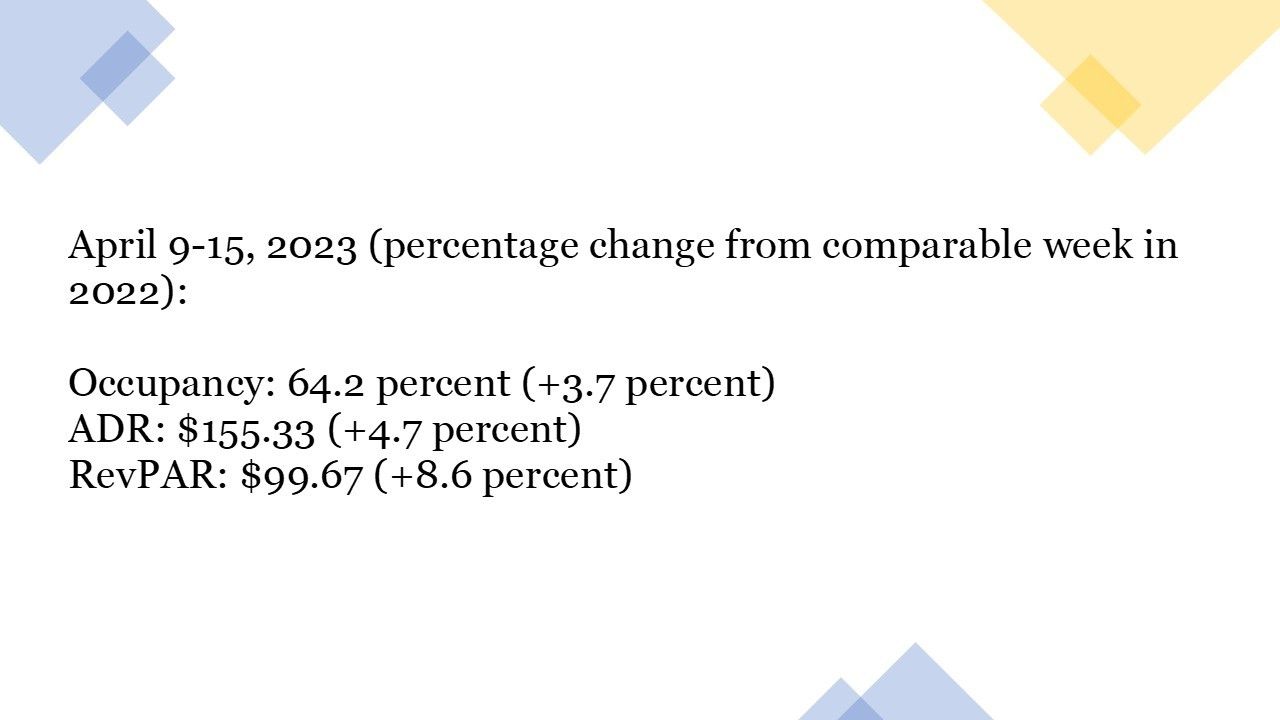 REFLECTING THE POSITIVE side of the Easter calendar shift, U.S. hotel performance during the second week of April increased from the previous week, according to STR. Year-over-year comparisons also were up.
Occupancy was 64.2 percent for the week ending April 15, up from 61.3 percent the week before, and increased 3.7 percent than the comparable week in 2022. ADR stood at $155.33, up from $153.3 the week before, jumped 4.7 percent against 2022. RevPAR came in at $99.67, increased from $94 in the last week, and rose 8.6 percent over the same month in 2022.
Among the top 25 markets, Minneapolis saw the highest year-over-year increase in occupancy, up 17.4 percent to 54.5 percent during the Easter week. Washington, D.C., reported the most substantial ADR, up 22.5 percent to $200.99, and RevPAR, increased 38.1 percent to $146.73 year-over-year.
The steepest RevPAR declines were seen in San Francisco, down 22.3 percent to $114.41 and Miami, dipped 14.2 percent to $189.90.