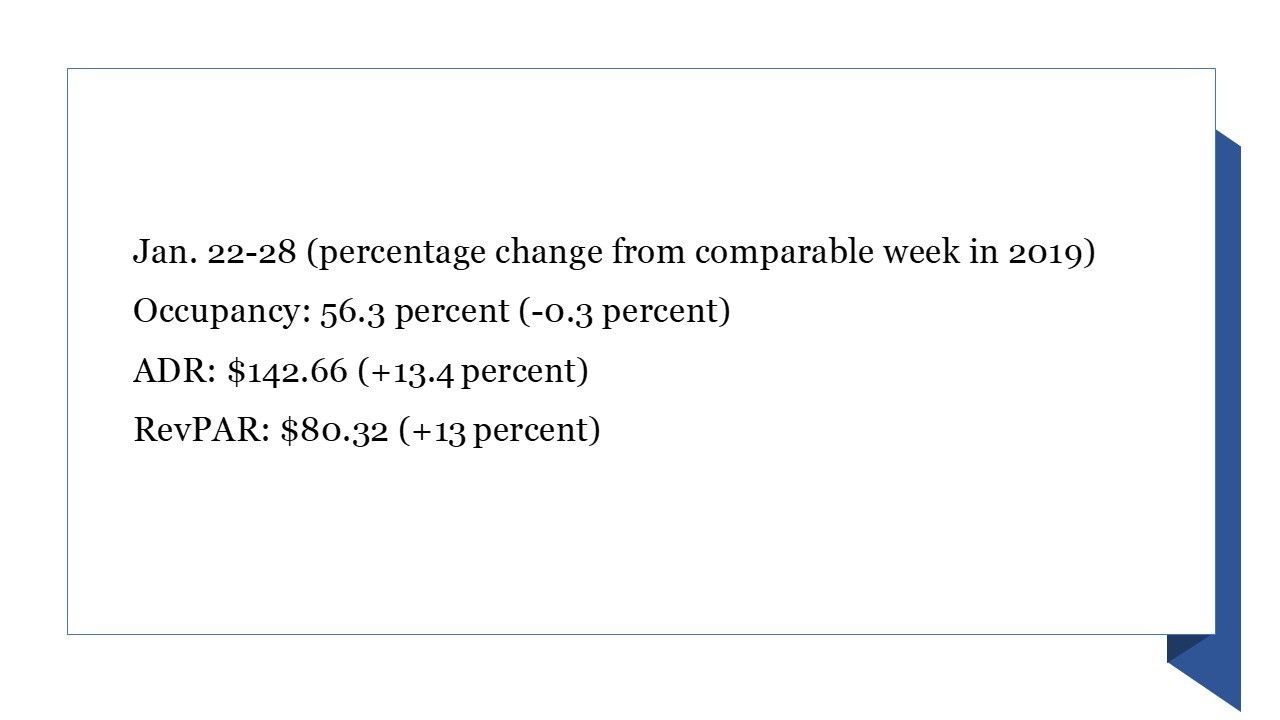 U.S. HOTEL PERFORMANCE was up in the fourth week of January compared to the week before, according to STR 2023 report.
Occupancy was 56.3 percent for the week ending Jan. 28, up from 54.2 percent the week before and decreased 0.3 percent from 2019. ADR was $142.66 during the week, up from $140.16 the week before and up 13.4 percent from three years ago. RevPAR reached $80.32 in the fourth week, increased from $75.97 the week before and up 13 percent from January 2019.
Among STR 2023 top 25 markets, Dallas reported the highest occupancy increase, up 10.3 percent to 69.8 percent, over 2019.
Tampa saw the largest increases in both ADR, up 32.5 percent to $179.72, and RevPAR, increased 37 percent to $137.70. The steepest RevPAR declines from 2019 were seen in Atlanta, down 34.5 percent to $91.86 and San Francisco, down 28.2 percent to $115.29.