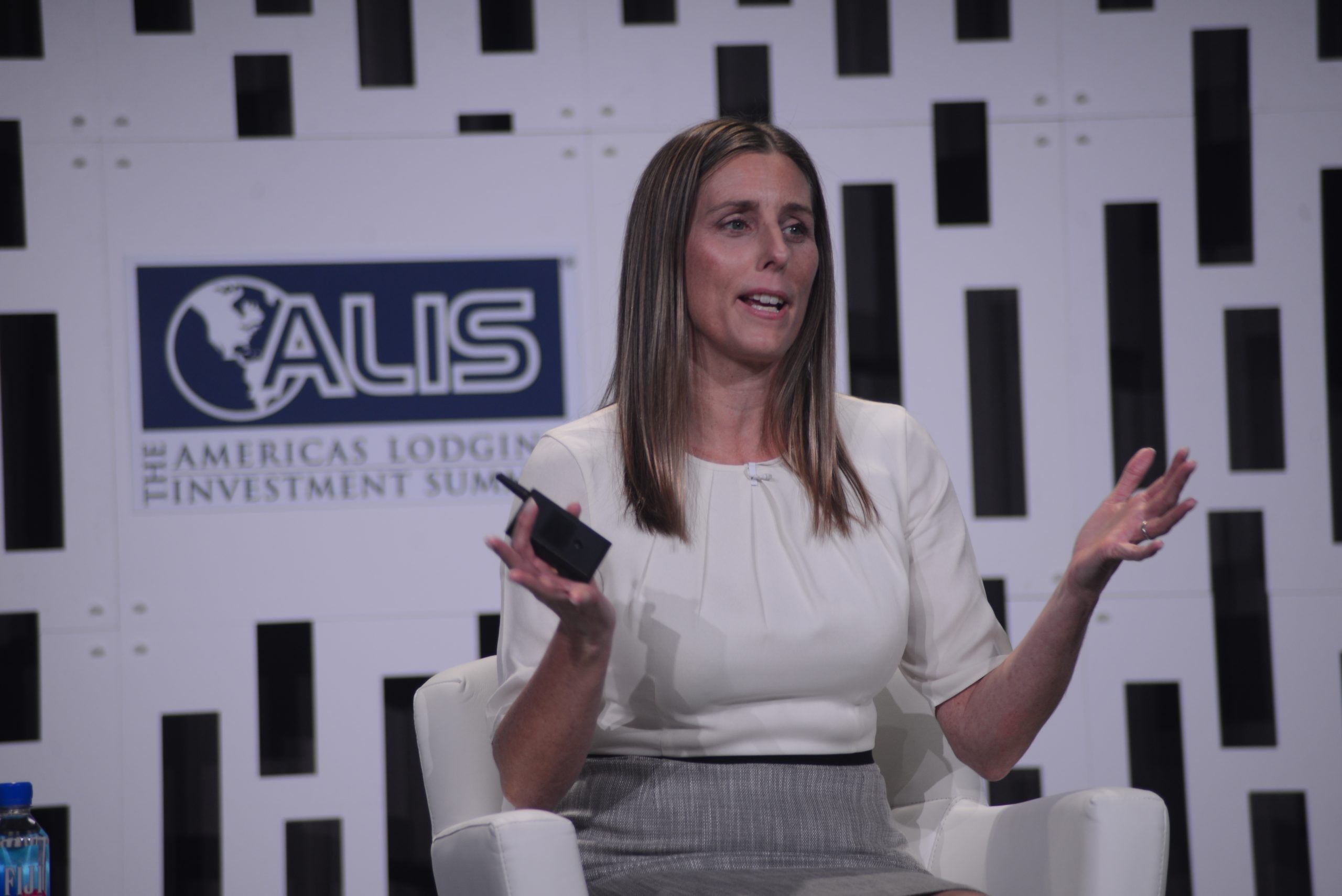 THE HOTEL INDUSTRY is poised for a fairly strong year in 2023 despite remaining concerns about a downturn, according to a pair of reports. Continuing demand is expected to overcome extra labor costs and economic vagaries to propel performance above pre-pandemic levels, according to the reports from the American Hotel & Lodging Association and STR.
The state of the industry
AHLA's 2023 State of the Hotel Industry Report projects that demand, nominal room revenue and state and local tax revenue all are well on the way to recovery. Operational challenges, such as staffing shortages and economic factors will replace COVID as hoteliers' top concerns, the report predicts.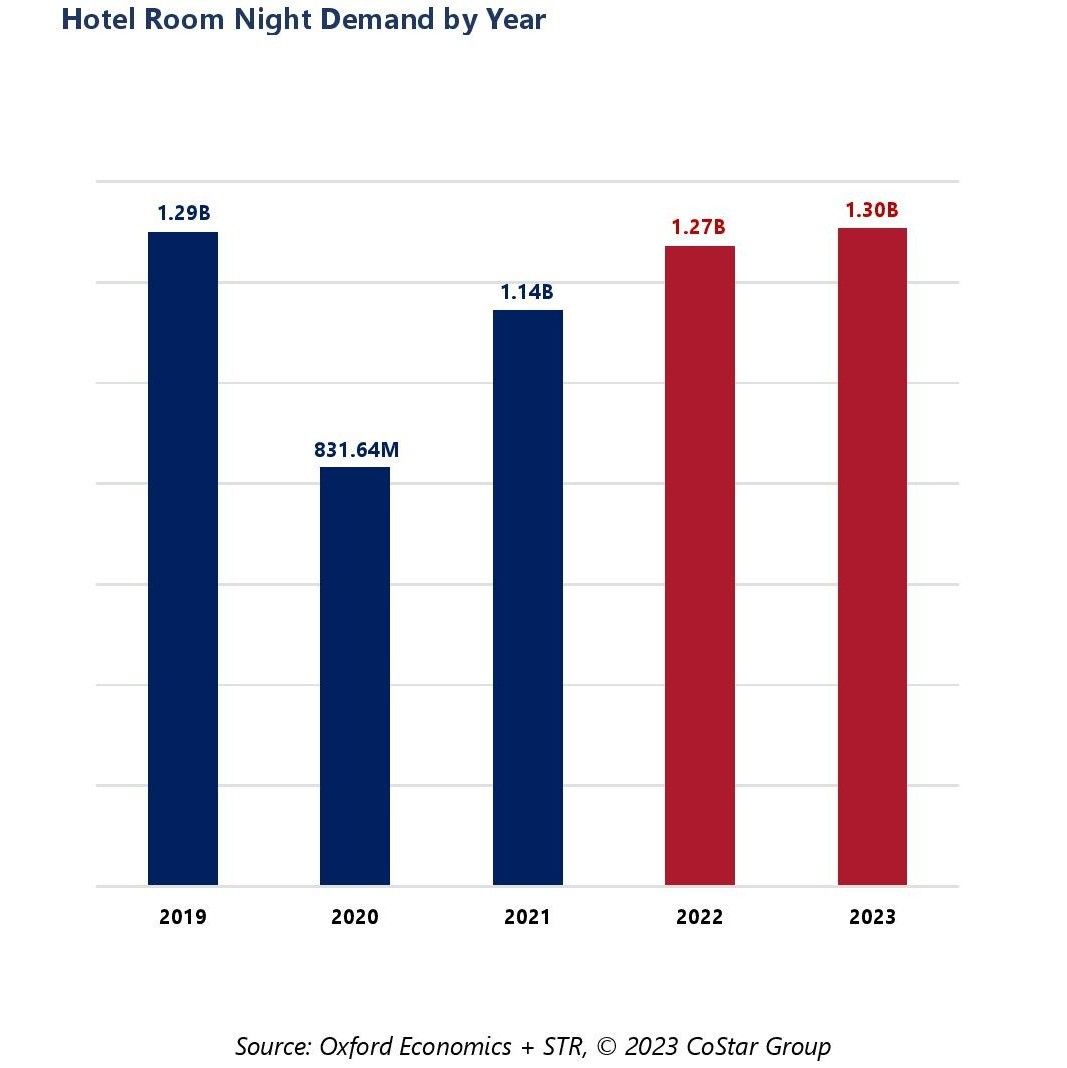 "Three years after the unprecedented hardships our industry faced due to the pandemic, hotels continue to make significant strides toward recovery," said Chip Rogers, AHLA president and CEO. "2022 saw one of the strongest summer travel seasons ever, and this year we expect hotels to reach new heights in terms of room revenue, room-night demand and state and local tax revenue. But when inflation is taken into account, our industry likely won't see full recovery for several more years. Nevertheless, hotel performance is trending in the right direction – great news for our industry and our employees, who are enjoying better pay, more career opportunities, upward mobility and flexibility than ever before."
Other results of the report, which is based on data and analysis from Oxford Economics in collaboration with STR, Avendra, Ecolab, Encore and Oracle, include:
2023 nominal room revenue is projected to reach new heights ($197.48 billion vs. $170.35 billion in 2019). While these numbers are not adjusted for inflation, and real revenue recovery will likely take several more years, the trendlines are positive.
2023 room-night demand is projected to surpass pre-pandemic levels (1.3 billion occupied room nights vs. 1.29 billion in 2019).
Hotels are expected to generate $46.71 billion in state and local tax revenue in 2023, up from $41.11 billion in 2019.
Average hotel occupancy is expected to reach 63.8 percent in 2023 – just shy of 2019's 65.9 percent.
Staffing is expected to remain a significant challenge for U.S. hotels in 2023, with hotels projected to employ 2.09 million people in 2023, down from 2.35 million in 2019.
Inflation for a number of hospitality-related products will continue to run 5 percent to upwards of 10 percent for the next few quarters, according to AHLA Platinum Partner Avendra.
The report also forecasts that operational challenges such as staffing shortages and economic factors will replace COVID as hoteliers' top concerns. Also, 70 percent of planners surveyed for Encore's Fall 2022 Planner Pulse Report were either booking or actively sourcing new events, and 61 percent expected to have larger budgets in 2023.
STR forecasts modest gains
In their latest forecast for 2023, issued at the Americas Lodging Investment Summit on Jan. 23, STR and Tourism Economics upgraded their projections slightly from its previous forecast and lowered expectations for 2024. Occupancy for the year is now expected to reach 63.6 percent, 0.1 percent less than the previous forecast but still up from 2022's 62.7 percent. ADR is now expected to rise 2.1 percent, 0.5 percent more than the original projection, while RevPAR is set to rise 3.7 percent, 0.3 percent more than originally expected.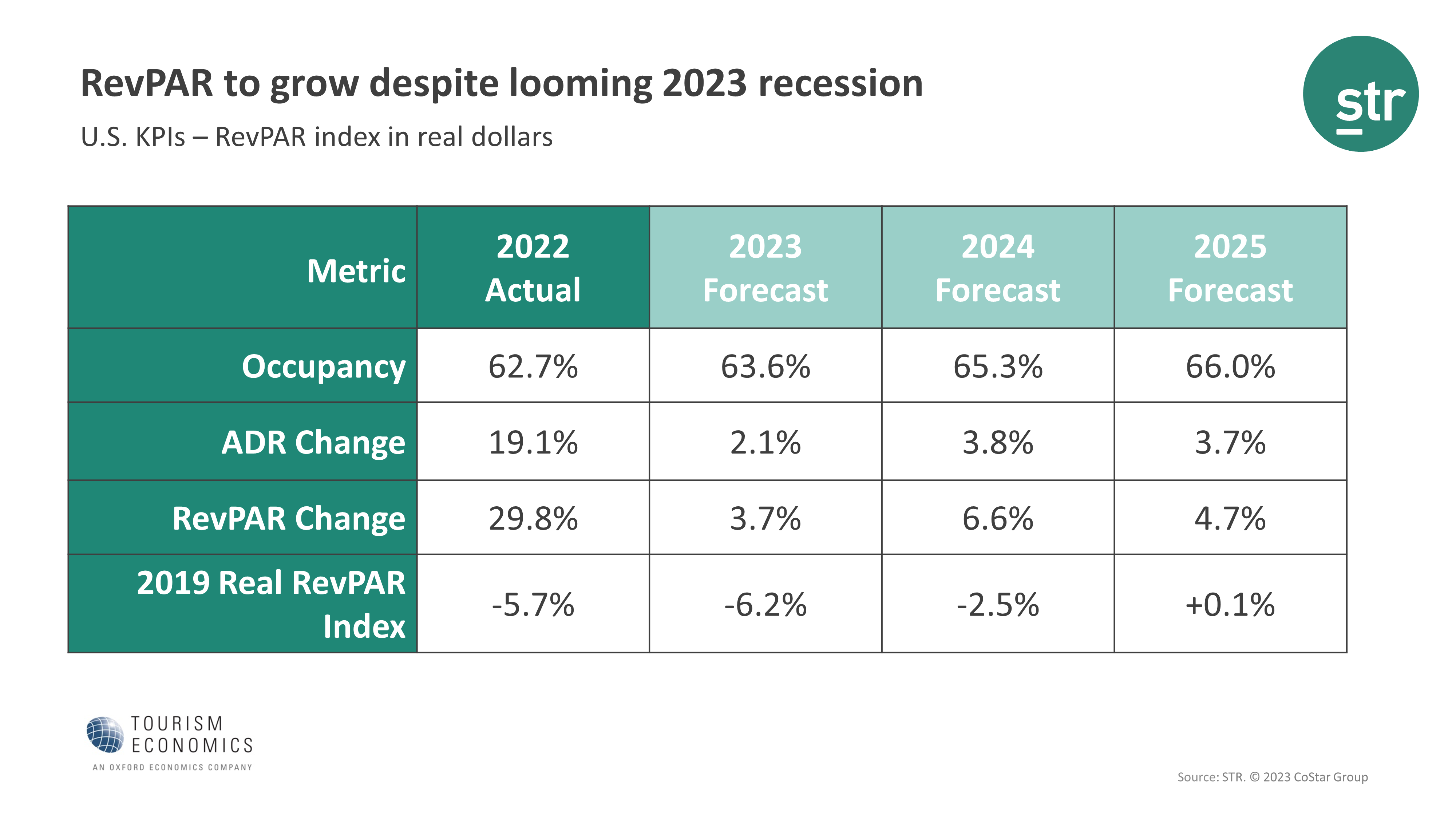 For 2024, a 0.3 percent downgrade in occupancy coupled with a 0.1 percent lift in ADR meant a RevPAR downgrade of 0.4 percent. RevPAR, recovered fully in 2022 on a nominal basis but will not achieve that status when adjusted for real inflation until 2025.
"Even if the anticipated recession is more on the shallow side, performance growth in 2023 will be pretty remarkable," said Amanda Hite, STR president. "Gains are slowing, however, with inflation rising at a faster rate than ADR. Demand continues to trend at record levels with continued strength in the leisure segment as well as a substantial return in group business. While improving, a deficit persists in business travel – a segment that is especially important for the upper-tier classes. Overall, much of the industry is in a solid position to navigate choppy waters ahead, and we will even see a return to the year-over-year benchmark as the pandemic calendar comparables are behind us."
TE's Aran Ryan, director of industry studies, was also cautiously optimistic.
"Oxford Economics' baseline outlook anticipates the economy will experience a mild recession this year, characterized by a peak-to-trough decline in GDP of around 1 percent, and a roughly one percentage point increase in the unemployment rate," Ryan said. "In this context, we expect lodging demand growth will slow but remain positive on a year-over-year basis as group events and international travelers return, and households continue to prioritize leisure travel."
A recent article from CBRE Hotels Research also predicts continued growth in 2023.