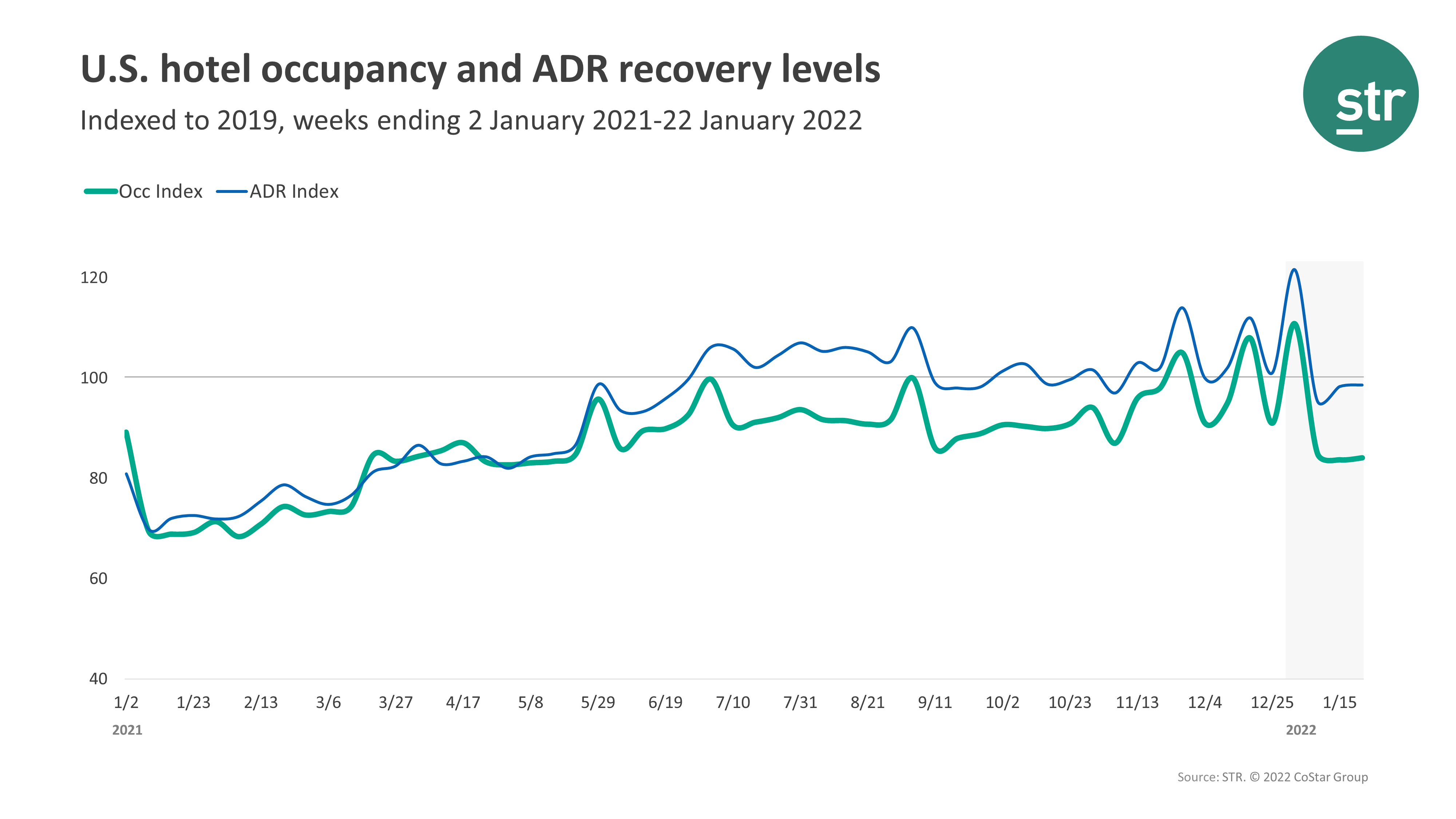 U.S. HOTEL PERFORMANCE remained relatively flat during the third week of January, according to STR. Tampa, Florida, led the top 25 markets in terms of occupancy.
Occupancy was 48.7 percent for the week ending Jan. 22, and it was 48.8 percent the week before.  It was down 15.9 percent from the comparable week in 2019. ADR was $122.17 for the week, almost same as the week before at $122.12 and down 1.4 percent from two years ago. RevPAR reached $59.52, it was $59.57 the prior week and down 17.1 percent from the same period two years ago.
None of STR's to 25 markets recorded an occupancy increase during the period compared to two years ago. Tampa came closest to its pre-pandemic comparable in the third week, down just 1.7 percent to 72.1 percent. It also posted the largest ADR rise, up 14 percent to $151.74. The only RevPAR increase was also registered at Tampa, up 12 percent to $109.39.
The largest occupancy decrease happened in San Francisco/San Mateo, down 46.5 percent to 39.3 percent.
The steepest RevPAR deficits were in San Francisco/San Mateo, dipped 66.7 percent to $61.46, followed by Anaheim/Santa Ana , decreased 48.6 percent to $68.64.