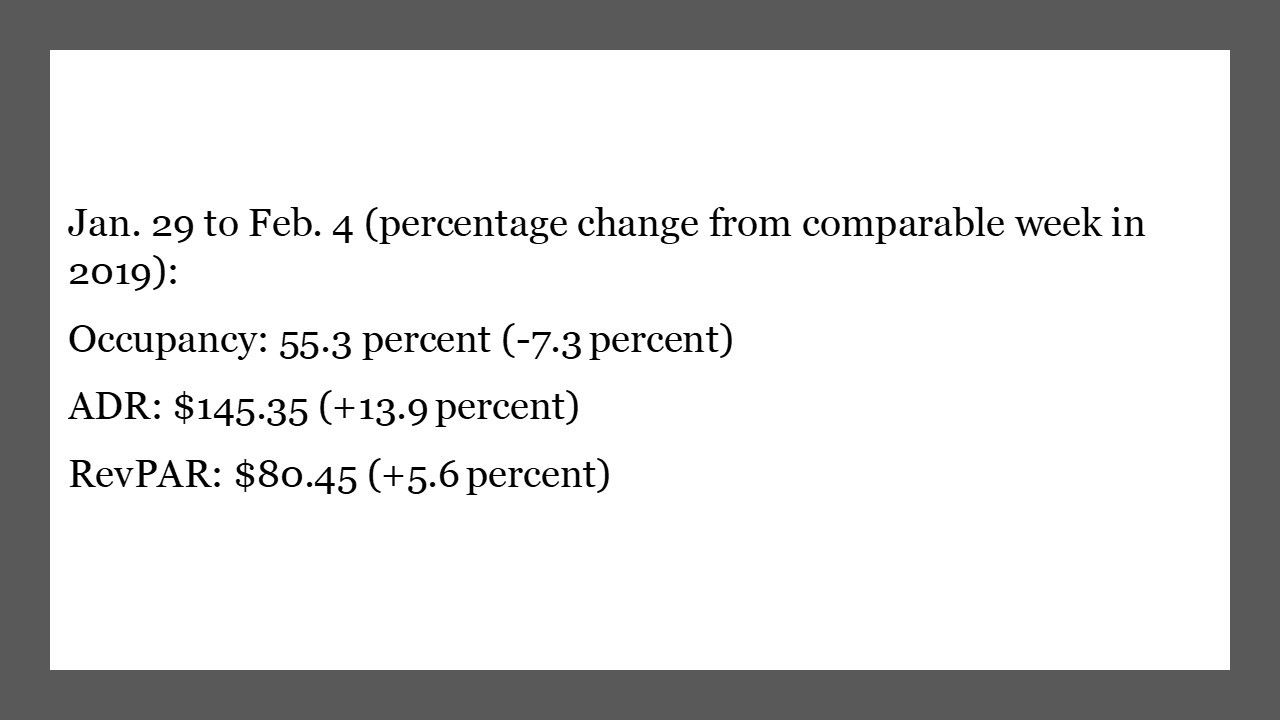 U.S. HOTEL PERFORMANCE fell slightly in the first week of February from the week before, according to STR.
Occupancy was 55.3 percent for the week ending Feb. 4, down from 56.3 percent the week before and decreased 7.3 percent from 2019. ADR was $145.35 during the week, increased from $142.66 the week before and up 13.9 percent from three years ago. RevPAR reached $80.45 in the first week, slightly up from $80.32 the week before and up 5.6 percent from January 2019.
None of STR's top 25 markets saw an occupancy increase during the week. Las Vegas came closest to its 2019 occupancy at 78.2 percent, down 1.4 percent.
It also reported the highest ADR, up 79.5 percent to $221.38 and RevPAR, up 76.9 percent to $173.20, over 2019 mainly due to Design & Construction Week 2023 and the NFL Pro Bowl Games.
The steepest RevPAR declines were in San Francisco, dropped 33.6 percent to $136.38 and Seattle, down 29.4 percent to $69.47, over 2019.