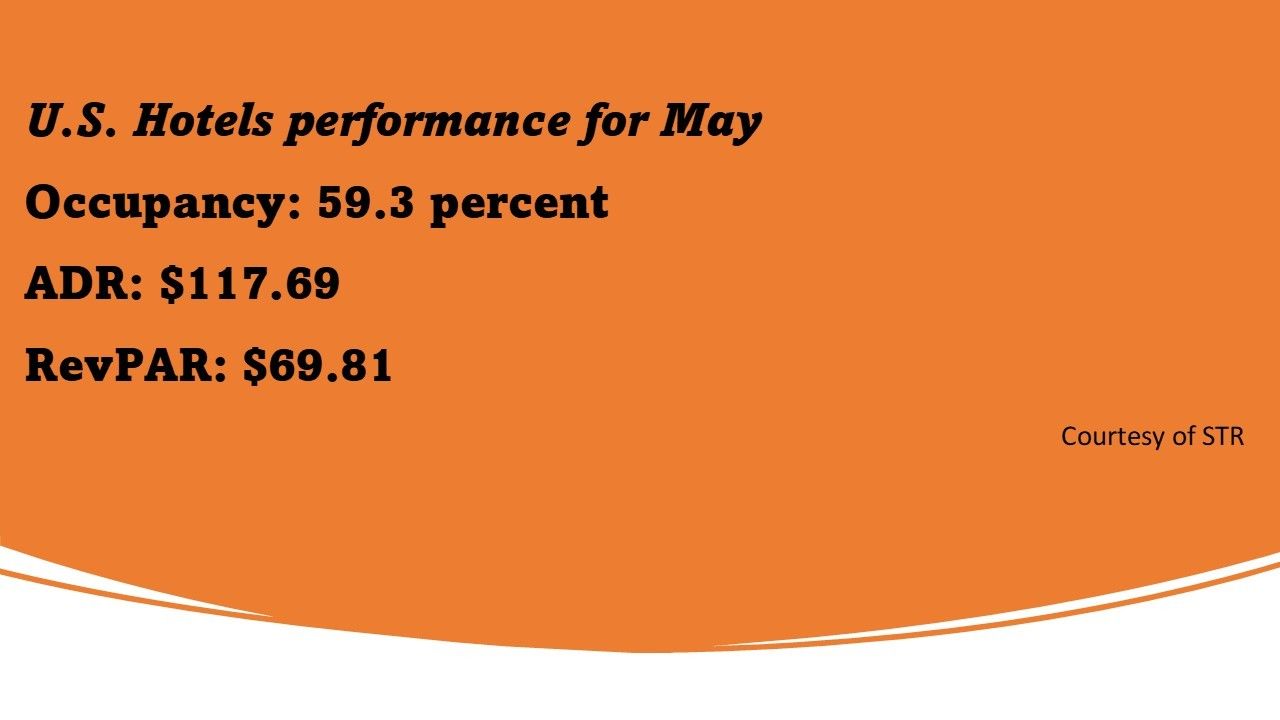 U.S. HOTELS' CLIMB out of the COVID-19 downturn continued in May, according to STR. Occupancy, RevPAR and ADR all reached a new high in monthly performances since the beginning of the pandemic.
Occupancy reached 59.3 percent in May, up from 57.5 percent in April. ADR for the month was $117.69, compared to $110.34 the month before, while RevPAR rose from $63.46 to $69.81. By comparison, occupancy was down 13.5 percent from May 2019, ADR dropped 10.9 percent from 2019 levels and RevPAR was down 22.9 percent.
"Each of the three key performance metrics were the highest for any month since February 2020," said STR. "While year-over-year percentage changes show significant increases because of comparison with a pandemic-affected period in 2020, the country's performance levels remained well below the pre-pandemic comparable of May 2019."
Miami saw the highest occupancy during May among STR's top 25 markets with 74.2 percent, 2.6 percent below the market's benchmark from 2019. The city also saw the highest ADR, $236.07, and RevPAR with $175.23.
"Miami's ADR level was 33.6 percent higher than the pre-pandemic comparable," STR said.
Minneapolis and San Francisco/San Mateo saw the lowest occupancy for the month at 43.5 percent and 44 percent respectively. Overall, the top 25 markets showed lower occupancy but higher ADR than all other markets.