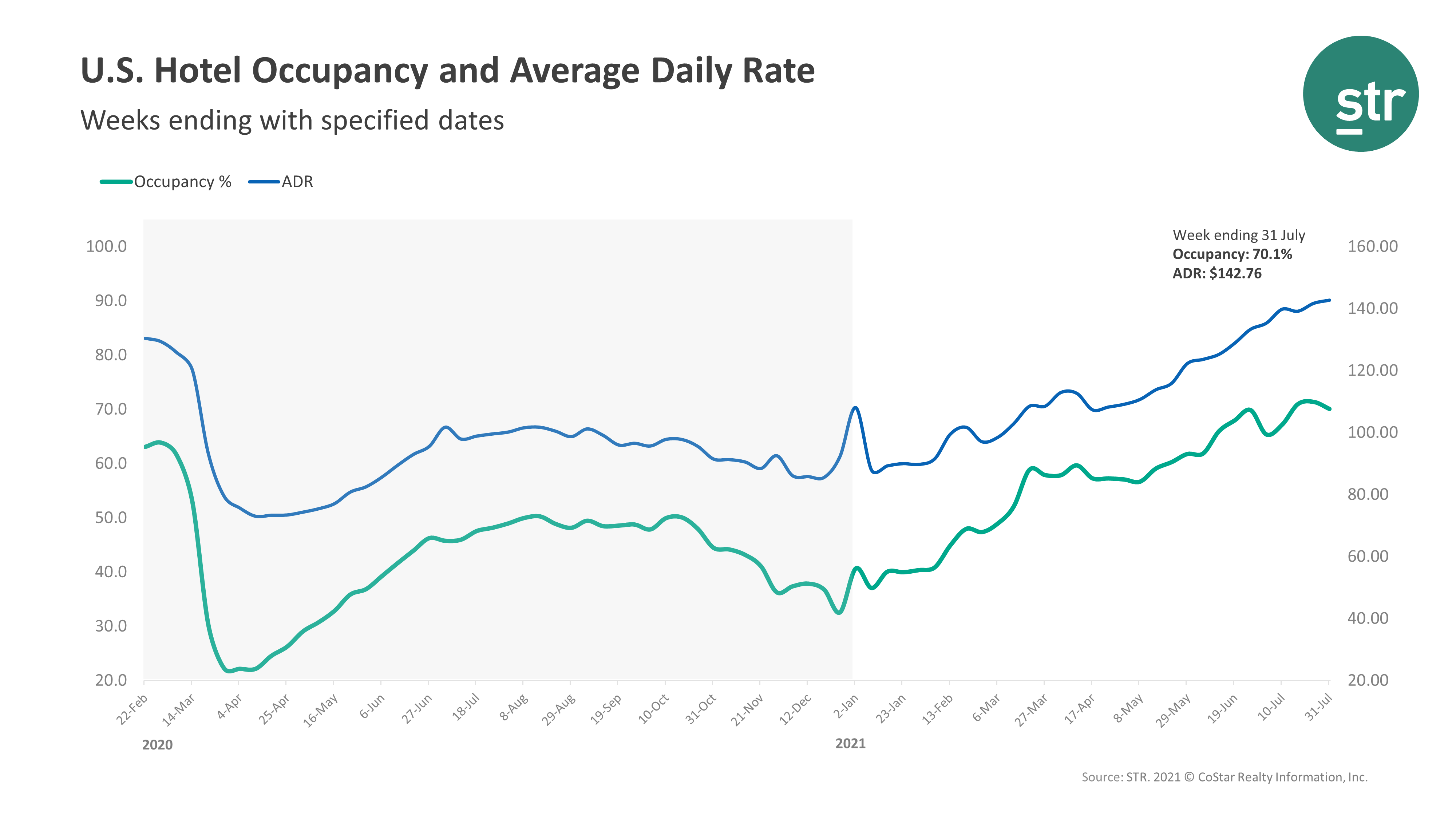 OCCUPANCY DIPPED SOME for U.S. hotels in the last week of July, according to STR. ADR, however, rose to a new high.
For the week ending July 31, occupancy was 70.1 percent after reaching 71.4 percent the week before, down 6.2 percent from 2019 levels. ADR was $142.76,  up from $141.75 the previous week and up 6.8 percent over the comparable time period from 2019. RevPAR was $100.07, down from $101.24 the week before and up 0.1 percent from 2019 levels.
"ADR remained at an all-time high on a nominal basis but not when adjusted for inflation at $135," STR said.
Norfolk/Virginia Beach, Virginia, saw the highest occupancy increase over 2019 among the top 25 markets, up 2.2 percent to 82.5 percent. San Francisco/San Mateo, California, experienced the steepest decline in occupancy when compared with 2019, dropping 30.5 percent to 60 percent .
Miami reported the largest increases over 2019 in ADR, rising 43.3 percent to $215.34, and RevPAR, up 38.3 percent to $156.01. The largest RevPAR drops were in San Francisco/San Mateo, down 47.8 percent to $101.44, and Minneapolis, dipping 39.2 percent to $66.71.