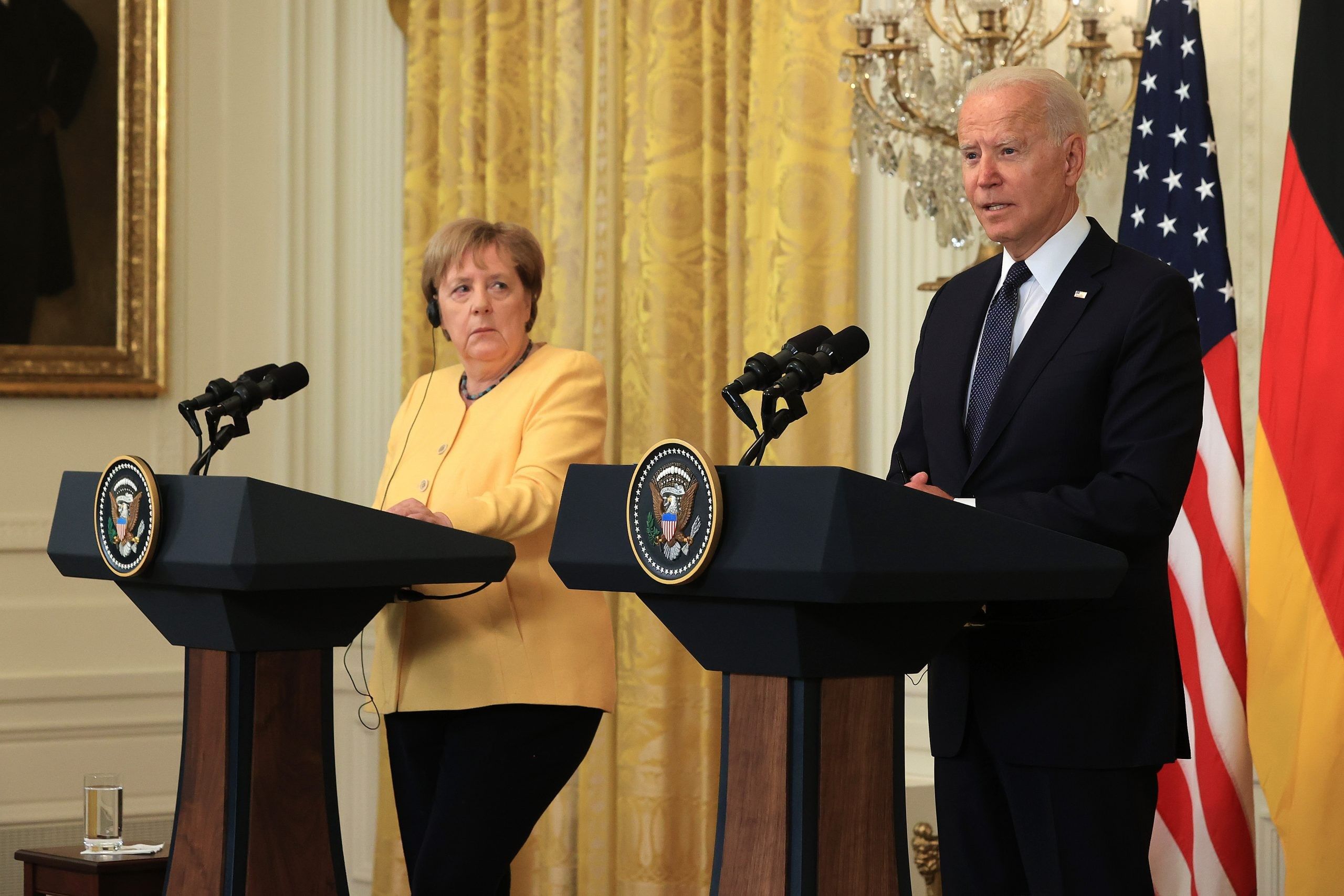 PLANS ARE IN the works to possibly reopen travel to and from the U.S. and Europe, according to comments by President Joe Biden. The statements came as a relief to the U.S. Travel Association, part of a coalition of 24 trade organizations that recently called for an end to all travel restrictions worldwide.
Biden's comment came during a press briefing at the White House with visiting German Chancellor Angela Merkel in response to questions about why the restrictions were still in place when scientific data indicated they were no longer needed.
"It's in process now.  And I'll be able to answer that question to you within the next several days," he said. "What is likely to happen, I'm waiting to hear from our folks in our COVID team as to when that should be done."
Merkel said she had raised the issue during the two leaders' meeting that day. She also urged caution and patience in light of the recent spread of the Delta variant of the corona.
"The Delta variant actually being on the increase, that is, again, a new challenge to both of us. And obviously, before such a decision, one has to reflect, and it has to be a sustainable decision," she said. "It is certainly not sensible to have to take it back after only a few days. I have every confidence in the American COVID team."
Biden and Merkel's statements are welcome because the impact of continuing restrictions on many countries in Europe is too great, said Tori Emerson Barnes, USTA's executive vice president of public affairs and policy.
"The science says we can safely reopen international travel now, particularly for countries that have made considerable progress toward vaccinating their citizens. With proper safeguards in place, studies by the U.S. Department of Defense, the Mayo Clinic and Harvard University have all independently concluded the safety of air travel today," Barnes said. "Each day that outdated restrictions on travel exist wreaks economic damage on our nation, not to mention the personal toll on individuals separated from their families and loved ones. Travel bans related to Canada, Europe and the U.K. alone cost the U.S. economy $1.5 billion every week—enough to support 10,000 American jobs."
The U.S. economy loses $1.5 billion in spending just from Canada, the European Union and the United Kingdom for each week that travel restrictions remain in place, USTA said in a previous article. That's enough money to support 10,000 American jobs.
Last week, USTA joined a coalition of 24 trade organizations in calling for the lifting of restrictions on international travel. The coalition had asked for the restrictions to be lifted by July 15.