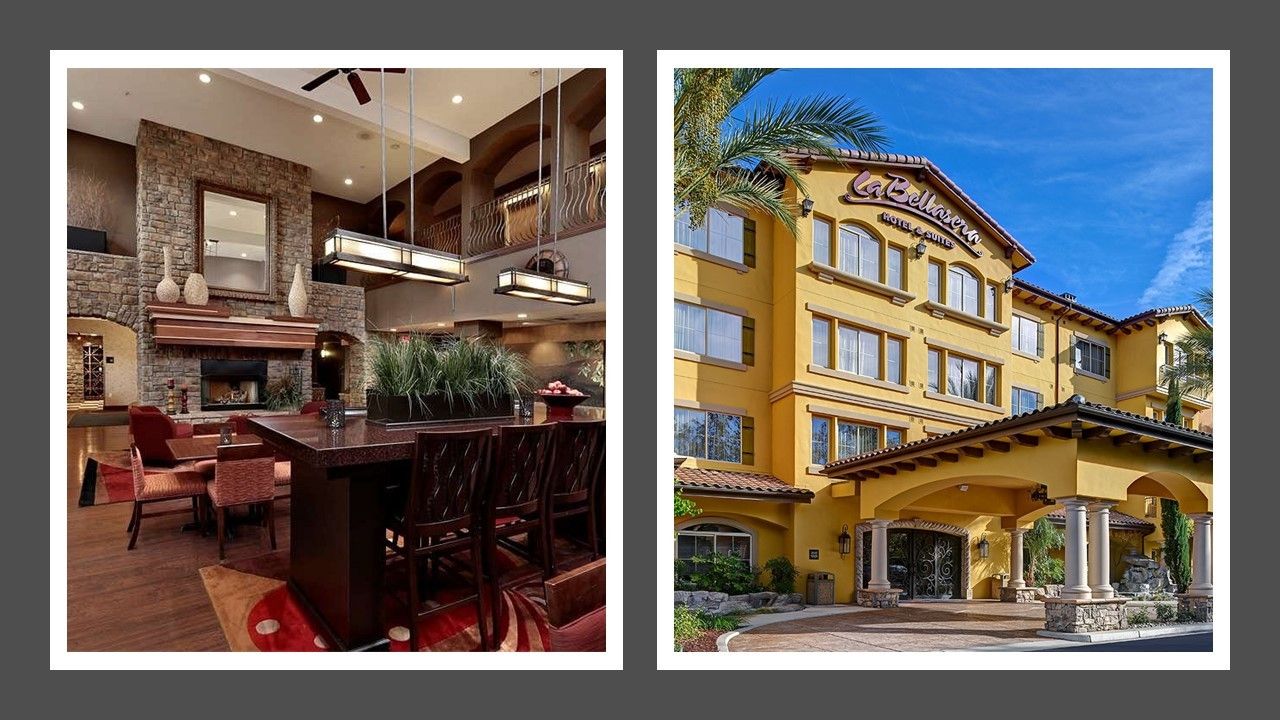 PEACHTREE HOTEL GROUP has acquired two hotels in California as part of a joint venture partnership with Verakin Capital. The group's Peachtree Hospitality Management division will operate the properties.
The hotels are the 81-room Hampton Inn & Suites and the 60-room La Bellasera Hotel & Suites, in Paso Robles, California. It is the first joint venture between Peachtree, led by Jatin Desai and Mitul Patel, and Verakin Capital, led by partners Bimal Patel, Hiten Suraj and Rupesh Patel.
The Hampton Inn & Suites was developed in 2003, and the La Bellasera was developed in 2007. Paso Robles is in the state's central coast and includes more than 40,000 acres of vineyards and 200 wineries. The city also is home to olive oil production, natural hot springs, and a central hub for regional events, including equestrian competitions and arts and cultural festivals. Paso Robles attracts visitors from across the globe, with nearly 2 million tourists visiting annually.
"These properties fit our investment criteria of investing in premium-branded hotels in growing markets with strong demand drivers," said Brian Waldman, Peachtree's executive vice president for investments. "This also demonstrates our team's ability to source attractive opportunities that offer significant upside potential."
Verakin's Rupesh Patel said the Paso Robles acquisitions are part of a long-term strategic partnership with Peachtree.
"With a mutually aligned investment criteria, we are able to work together to expand our footprints across the nation," Patel said.
Peachtree plans convert the La Bellasera to a Tapestry Collection by Hilton property. The Tapestry Collection is an upscale lifestyle brand and Peachtree said in a statement that the hotel will benefit from Hilton's global distribution system and Hilton Honors program while maintaining distinctive design characteristics, allowing the property to command higher ADR premiums.
The conversion will include a complete rebranding to comply with the brand standards, including signage replacement, upgrades to common spaces, meeting space, food and beverage outlets, guest amenities and guestrooms.
"We see the growth in lifestyle hotels, which address the growing trend in travel that combines business with leisure," said Greg Friedman, Peachtree's CEO. "While still offering similarities and predictability across the Hilton brand, no two Tapestry Collection hotels are identical, which appeal to today's selective traveler looking for unique experiences."
The Hampton Inn & Suites also will undergo a renovation of all areas of the property, making it one of the most recently refreshed properties in the area. The terms of the transactions were not disclosed.
In September, another Peachtree subsidiary, commercial real estate direct lender Stonehill, completed a $104 million construction loan to TPI Hospitality for a 254-key Margaritaville Resort in Fort Myers Beach, Florida.