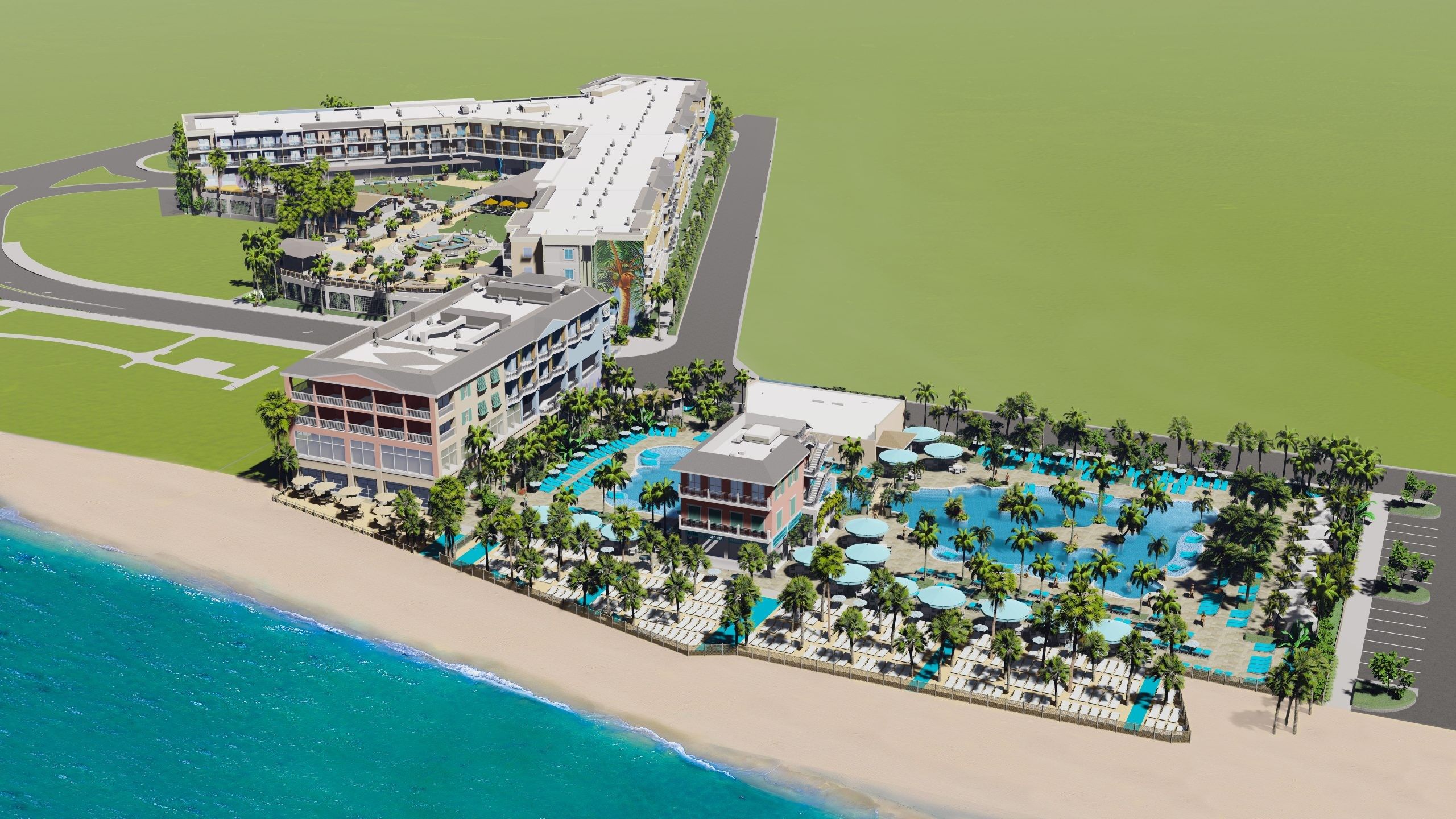 COMMERCIAL REAL ESTATE direct lender Stonehill completed a $104 million construction loan to TPI Hospitality for a 254-key Margaritaville Resort in Fort Myers Beach, Florida. Stonehill also recently originated a $28 million loan to fund construction on a 167-key, all-suite Marriott SpringHill Suites hotel in Tampa, Florida.
The Margaritaville Resort is scheduled to open in early 2023.
"Our sponsors benefit from our lending solutions, financial capacity and development expertise," said Mat Crosswy, Stonehill president and principal. "With funding options from traditional lenders limited for hotel developers, we are pleased to be able to provide capital for a hotel development in a growing market."
The loan, which has a 42-month initial term with two extensions, will help fund approximately 70 percent of the cost of the project.
Stonehill is a subsidiary of Atlanta-based Peachtree Hotel Group, led by Jatin Desai and Mitul Patel, who are principals of Stonehill and members of the company's investment committee. Stonehill also has an affiliate, Stonehill PACE, that offers commercial property assessed clean energy (CPACE) financing.
Previously, Stonehill announced it expects to deploy around $1.25 billion in 2021, a 74 percent increase from last year, according to a previous statement. The company has provided loans worth $612 million across 64 transactions year-to-date in first mortgage permanent and construction loans, bridge, and mezzanine loans and hotel investments, it said in a statement.
"These structured transactions are a reflection of our ability to provide creative and cost-efficient capital solutions that meet our sponsors' unique needs. Our experience originating complex transactions as well as the quickness and certainty of execution differentiates us in the market," Crosswy said previously. "The tide is turning, and we have experienced an increase in activity from hotel owners and investors as forbearance periods are ending and traditional lenders becoming less flexible than they were a year ago. With the industry in recovery mode, hotel owners are looking for financing options to ensure their properties and portfolios have an optimal capital stack to see them through to a normalized operating environment."