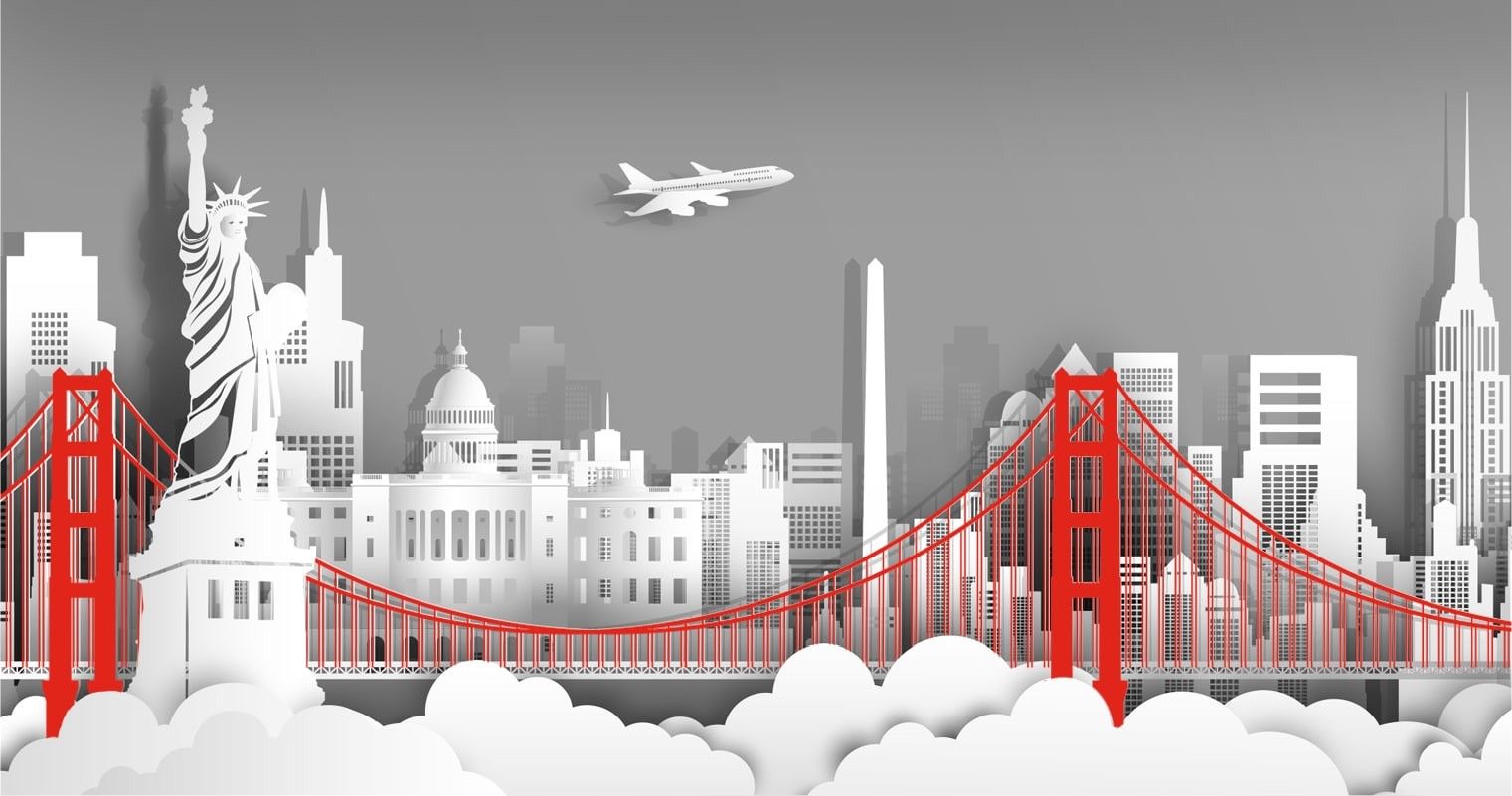 TRAVELERS IN THE U.S. choose to explore local destinations and new experiences, followed by solo travel, according to a report from OYO Rooms. New York was among the top destinations worldwide.
Hygiene and cleanliness also are top priorities for U.S. travelers, according to the OYO Unlocking Travel Report 2021, based on global consumer travel and booking trends. City skylines and sandy beaches now constitute a perfect U.S. holiday, it added.
"People in the U.S. are heading to New York, Hawaii, Las Vegas, Orlando and Key West. This list indicates that travelers have a strong preference for lively nightlife, amusement parks, entertainment hotspots and beaches," the report said. "Based on our advance booking data between October and December 2021, people are looking forward to travelling on Thanksgiving, Christmas, and New Year's Eve long weekends."
According to the report, India's top leisure destinations for the upcoming holiday season are Goa, followed by Jaipur and Manali. The booking data shows a clear inclination towards hill stations, followed by heritage cities and beach destinations, the OYO report said.
OYO consumer survey has revealed that 37 percent travelers have a preference for mountains, 33 percent for beaches in India. The next preferences are road trips, followed by heritage cities and pilgrimages.
"For the upcoming long weekend of Dussehra and Guru Nanak Jayanti, the data reveals that travelers are opting for holidays across India's leisure destinations – with Jaipur topping the list, followed by beaches in Goa," the report added.
Goa, along with New York, London and Germany, were ranked as the top booked leisure destinations around the world, according to OYO.
A recent survey from Expedia also revealed that sunny beachside destinations across Mexico, the southern U.S. and the Caribbean, are the top choices for Thanksgiving and Christmas.