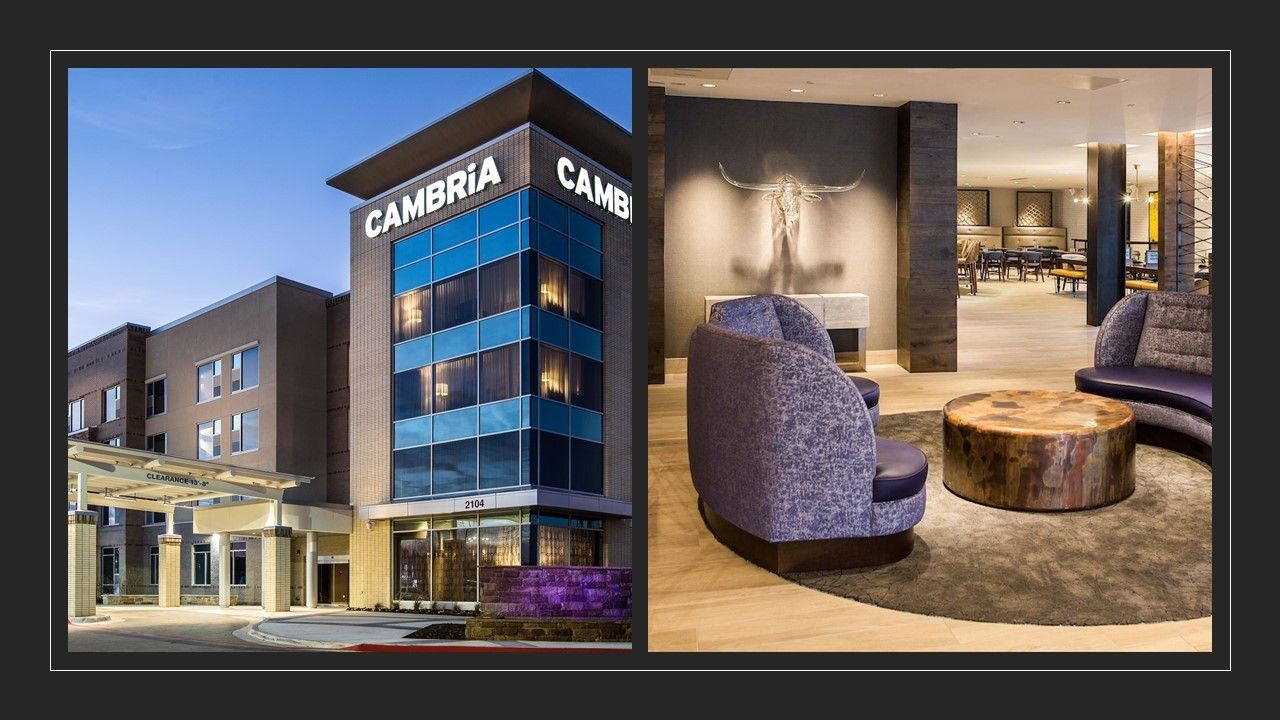 DALLAS-BASED INVESTMENT firm NewcrestImage has acquired Cambria Hotel Southlake DFW in Southlake, Texas, the company said in a statement. The company took over operations at the 175-room upscale hotel and the management will be provided by Aimbridge Hospitality.
In January, NewcrestImage and Aimbridge contracted for Aimbridge for management services and NewcrestImage  became a minority shareholder in the management company.
"The Cambria Hotel Southlake DFW is a vibrant, contemporary hotel strategically located  to attract both business and leisure travelers. We look forward to taking the hotel to new levels of performance, both for guests and for our investors," said Mehul Patel, managing partner and CEO of NewcrestImage.
The hotel has an outdoor pool and game area, a 1,000-square-foot fitness center, a business center and a convenience market, both of which are open 24 hours, a casual lounge; and a restaurant.  Built in 2016, the property is six miles from DFW International Airport, five miles from the Gaylord Texan Convention Center, and one mile from Southlake Town Square which homes 138 stores, 27 restaurants, and three park areas, the statement added.
The company owns two historic hotels – the 325-room, 29-floor Magnolia Hotel in downtown Dallas and the 164-room, 17-floor Sinclair Hotel in downtown Fort Worth.
In recent years, NewcrestImage has developed several dual-brand properties, adaptive reuse of historic buildings and "lifestyle hotel campuses" to create mixed-use neighborhoods. Recently, NewcrestImage became the second largest shareholder in TiffinLabs, a Singapore-based food tech company.
In January, NewcrestImage sold 27 hotels to Summit Hotel Properties. The transaction cost $776.5 million for the hotels, or $209,000 per key. It also included $24.8 million for the two parking structures and $20.7 million for the various financial incentives through Summit's joint venture with Singapore-based sovereign wealth fund GIC, made in 2019 to acquire hotels in the U.S.