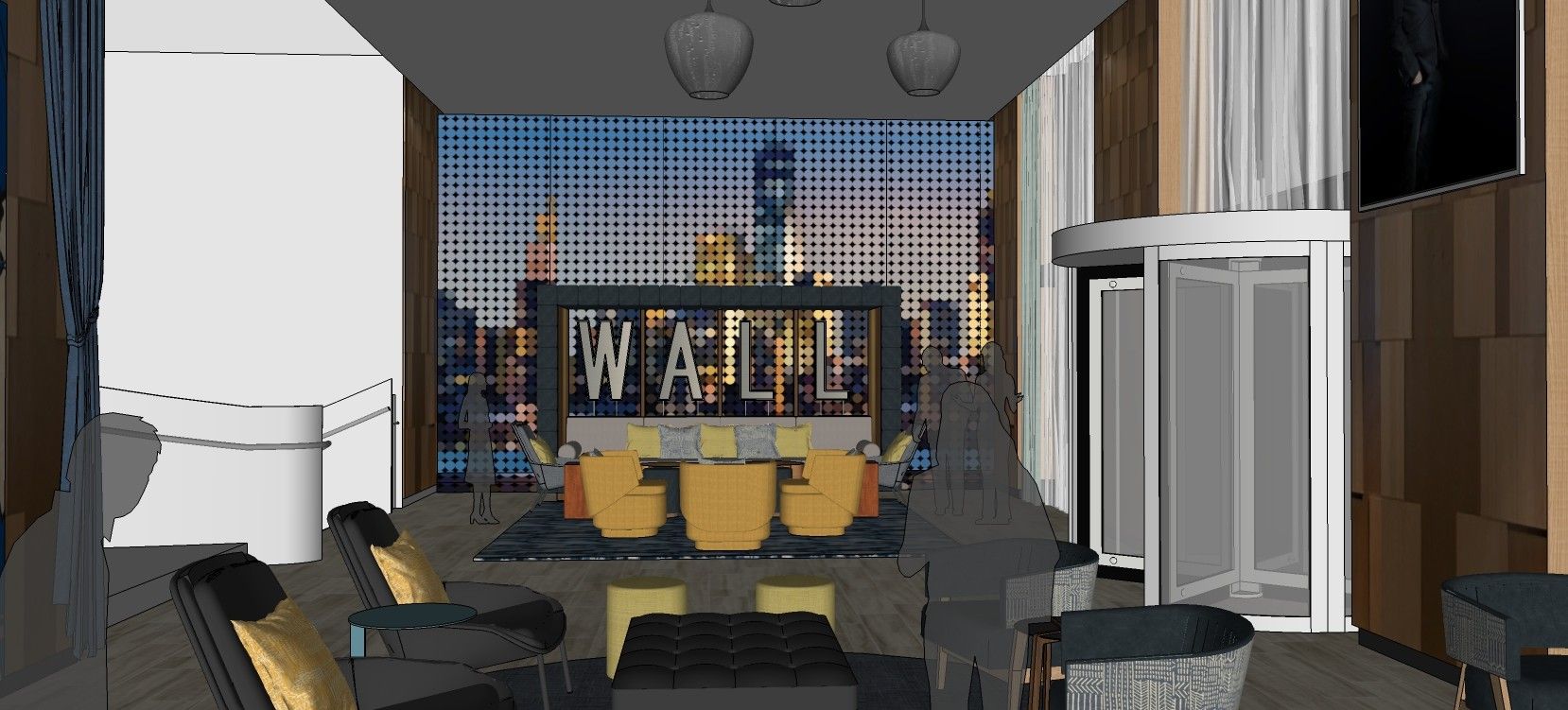 NAVIKA GROUP OF Companies and Blue Sky Hospitality Solutions have acquired the Andaz Wall Street hotel, now known as the Hyatt Centric Wall Street New York. The 253-room hotel's guestrooms and lobby were recently redesigned, but Navika plans to invest approximately $5 million in the property over the next several years.
Real estate company Navika Group and Blue Sky management company both are led by Naveen Shah as president and CEO. Also, Haridas Kotahwala is chairman at Navika Group. The Hyatt Centric Wall Street is expected to reopen Jan. 26, according to Blue Sky.
"The competitive advantages provided by Hyatt Centric Wall Street New York, our first hotel in New York City, make it an ideal addition to our current portfolio of 53 owned and operated hotels throughout the U.S.," said Ernie Catanzaro, executive vice president with oversight of the management team, BSHS.   "The hotel has some of the larger rooms in New York City, ranging in size from 345 to 1,500 square feet, as well as an unmatchable location and address. Our planned multimillion-dollar renovation will reinforce the hotel among the most desirable locations in New York City."
As part of the redesign, the lobby will be stocked with artwork from local artists reflective of the hotel's position in New York. The guestrooms will feature walk-in rain showers, hardwood floors and 12' foot ceilings with oversized windows.
The open-air Wall & Water restaurant in the hotel also will reopen on Jan. 26, led by New York chef and food and beverage director Alan Ashkinaze, and another dining option will open soon. The property also offers more than 10,000 square feet of meeting event space. David Cohen is the hotel's general manager.
In January 2020, Blue Sky opened the Delta Hotel by Marriott Indianapolis Airport is open in Indianapolis. In February of that year, Amanda Lynch became vice president of revenue management at the Uniondale, New York-based company and Michael Newman became corporate director of sales and marketing.