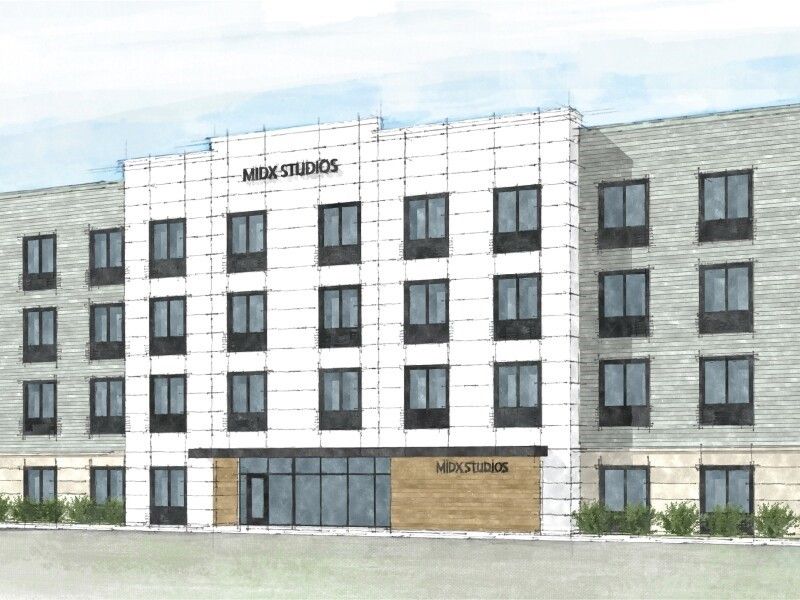 MARRIOTT INTERNATIONAL HAS unveiled its plans to further expand in the affordable midscale lodging segment by introducing a new extended-stay brand. The new brand has not yet been named, but is currently being referred to as Project MidX Studios.
MidX is intended to operate in the U.S. and Canada, Mariott said in a statement.
Anthony Capuano, Marriott's president and CEO, said the company aims to offer the right accommodations in attractive destinations at competitive price.
"Whether our guests are traveling for business, leisure or a mix of both, our portfolio of 31 brands offers something for everyone," Capuano said. "As consumers look for new, flexible accommodation solutions, we are excited to announce the launch of an affordable midscale extended-stay offering to meet the needs of guests seeking long-term comforts at a moderate price point."
Meanwhile, Concord Hospitality and Whitman Peterson are collaborating on the development of three MidX hotels.
"Based on everything we've seen and heard, our team is excited about Marriott's entry into the affordable midscale segment, where Concord has been engaged for many years," said Mark Laport, president and CEO of Concord Hospitality. "In collaboration with Whitman Peterson, we expect to break ground on three Project MidX Studios this year, with anticipated openings in late 2024 or early 2025. Marriott's track record in extended-stay and strong owner value proposition are compelling and driving our interest in growing this brand within our portfolio."
Leeny Oberg, Marriott's CFO and executive vice president of development, said that MidX aims to expand the company's portfolio by introducing a product specifically designed for the affordable midscale extended-stay tier from the physical product to the operating model.
"The team created Project MidX Studios to reach both new customers and new markets," Oberg said.  "We are excited to join forces with Concord Hospitality and Whitman Peterson on our first three projects and are in discussions with owners for more than 250 new development opportunities under this brand."
Franchisees to benefit
According to the company, Project MidX Studios will be their most affordable cost-per-room offering in the U.S and Canada and is designed to facilitate rapid market entry with a low construction cost.
"Owners and franchisees will benefit from the prototype model, which targets a build cost of $13 million to $14 million for 124 studios, covering approximately 54,000 square feet," Marriott said. "The brand is also expected to offer an efficient operational cost structure for owners and franchisees."
Noah Silverman, global development officer for the U.S. and Canada, Marriott, said the company's collaboration with owners and franchisees to develop a compelling value proposition and a highly efficient operating model.
"With trends towards longer-stay travel and increased work flexibility, Marriott is utilizing its experience in extended stay to deliver a fresh solution to meet the needs of a growing customer base, backed by Marriott's powerful demand engines and revenue systems," Silverman said. "With our plans for Project MidX Studios, we will have an extended-stay product in every lodging tier—from affordable midscale to upper-upscale and luxury—for our customers and our owners and franchisees."
Customer-centric model
Marriott said MidX will feature a streamlined, digitally focused operating model that prioritizes the needs of budget-conscious consumers. The brand will offer conveniences such as pay-and-go retail and check-in through Marriott Mobile Key.
Furthermore, the brand will offer flexible accommodations for extended stays of 20 nights or more, with an average target price of around $80 per night, depending on the market and demand. MidX will include suites offering both single or double queens, in-room kitchens and ample closet space. They will feature on-site guest laundry, gym and pet-friendly facilities, the company added.
Disagreement with AAHOA  
Meanwhile, in January, Marriott made the decision to withdraw its support for AAHOA, citing its disagreement with the association's 12 Points of Fair Franchising. Additionally, the company has expressed its opposition to AAHOA's endorsement of legislation introduced last year in the New Jersey legislature, which aimed to enhance protections provided to franchise businesses, including hotels, within the state.