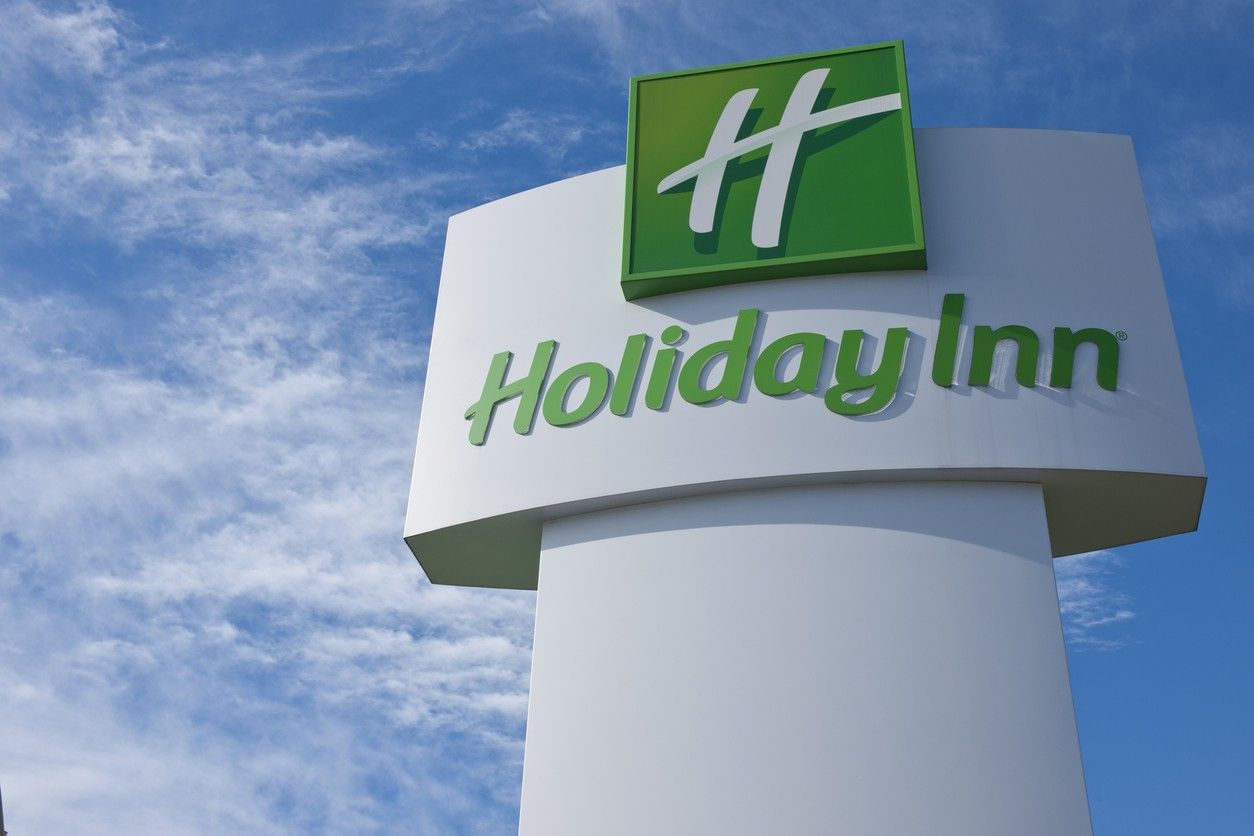 IHG HOTELS & RESORTS is set to launch a new brand targeted at midscale conversions, the company said during its first-half earnings call. Although the company has kept the brand's name under wraps, more than 100 hotels and their owners have displayed strong interest in the new brand.
IHG, has previously established brands such as Holiday Inn and Holiday Inn Express in the upper-midscale category. It expects that the forthcoming brand will advance the company's growth within a $14 billion segment exclusive to the U.S. market.
"As we expand our brand portfolio, we're pleased to announce an upcoming launch of a new brand aimed at midscale conversion opportunities," said Elie Maalouf, IHG's CEO. "Conversions offer substantial growth potential, constituting approximately 40 percent of global first-half openings and signings, reflecting owners' increasing eagerness to swiftly benefit from IHG's reach and enterprise. We're thrilled that over 100 hotels have already expressed definite interest in this new brand."
Robust first-half results
IHG posted a 24 percent year-over-year increase in RevPAR during the first half of the year, ending June 30. RevPAR saw a 9.9 percent increase in the second quarter compared to the corresponding period in 2019.
"I am honored to step into the role of IHG's group CEO, and excited to anticipate growth with our exceptional global teams and owners," said Maalouf, who became the CEO of IHG in July. "In the first half, our teams have delivered robust outcomes, showcasing impressive financial performance, substantial hotel openings, and notable signings, all surpassing the benchmarks of the previous year."
"RevPAR and system growth propelled a 27 percent increase in operating profit from reportable segments," he further said. "Adjusted EPS surged 50 percent, benefiting from ongoing surplus capital return via share buybacks. These factors highlight IHG's value generation for shareholders. With our strong business model and strategy, we're poised to seize sustainable, profitable growth in the thriving industry."
Pipeline expansion
IHG opened 21,000 rooms across 108 hotels in the first half, in line with net system size growth expectations. Additionally, the company inked agreements for over 34,000 rooms in 239 hotels, an 11 percent boost from last year. Over 25 percent of these signings were in the company's six luxury and lifestyle brands, signaling an intensified push in this high-fee segment.
"Travel demand remains robust, with RevPAR showing consistent year-on-year improvement across all markets, surpassing pre-pandemic peaks from 2019 for four consecutive quarters," Maalouf said. "In the Americas and EMEAA regions, leisure demand remains strong, while business and group travel are steadily gaining traction. In Greater China, the rebound in demand has been swift."
Meanwhile, Marriott International has officially named its newly introduced midscale extended-stay brand as StudioRes. Introduced in early June, the brand previously known as Project MidX Studios has been positioned by the company as a cost-effective midscale option tailored for extended-stay guests.