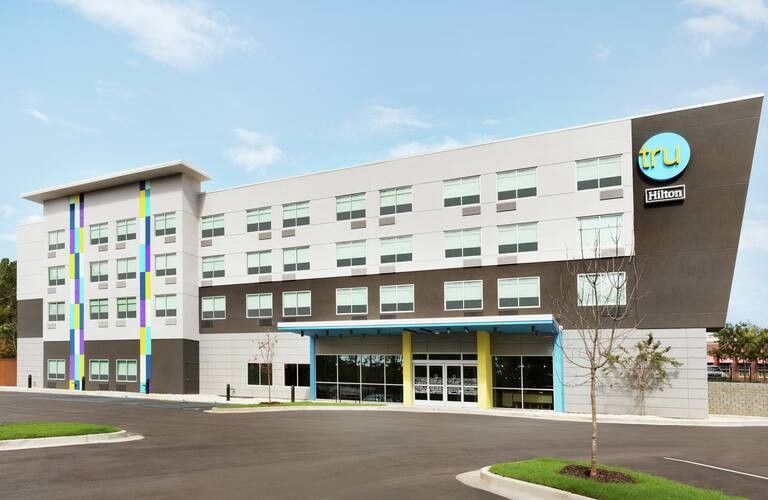 HUNTER HOTEL ADVISORS facilitated the sale of Tru by Hilton Harbison Columbia in Columbia, South Carolina. The seller, Sycamore Investment Group led by Aashay Patel as president, sold the property to APS Wheeler for an undisclosed amount.
Following the sale, Sycamore is actively seeking future opportunities, Hunter said in a statement.
"The Tru Harbison Columbia has shown remarkable RevPAR growth in the first half of 2023," said Mayank Patel, senior vice president at Hunter, who orchestrated the sale for the seller. "Being one of the latest Hilton offerings in the market, Tru will further leverage its advantageous location near Downtown Columbia, Fort Jackson, and the University of South Carolina."
The 85-room hotel, established in 2018, draws a steady stream of leisure travelers, according to Hunter. It is near downtown attractions, such as Lake Murray and the Columbia Metropolitan Convention Center.
This transaction was not the first time Sycamore worked with Hunter, said Sycamore's Aashay Patel.
"Once again, we've entrusted Mayank and the Hunter team to carry out another transaction as we uphold our selective disposition strategy," he said. "This sale enables us to deliver an appealing return to our investors and direct capital toward enhancing our plan of crafting top-tier hotel assets with outstanding growth prospects."
Teague Hunter, president and CEO of Hunter Hotel Advisors, recently shared his lifetime of experience with Asian Hospitality in the second instalment of its Leadership Series, featuring top industry voices. Hunter explored his formative years in the industry, ongoing hotel market trends, and the prospective trajectory of his company and its flagship conference.