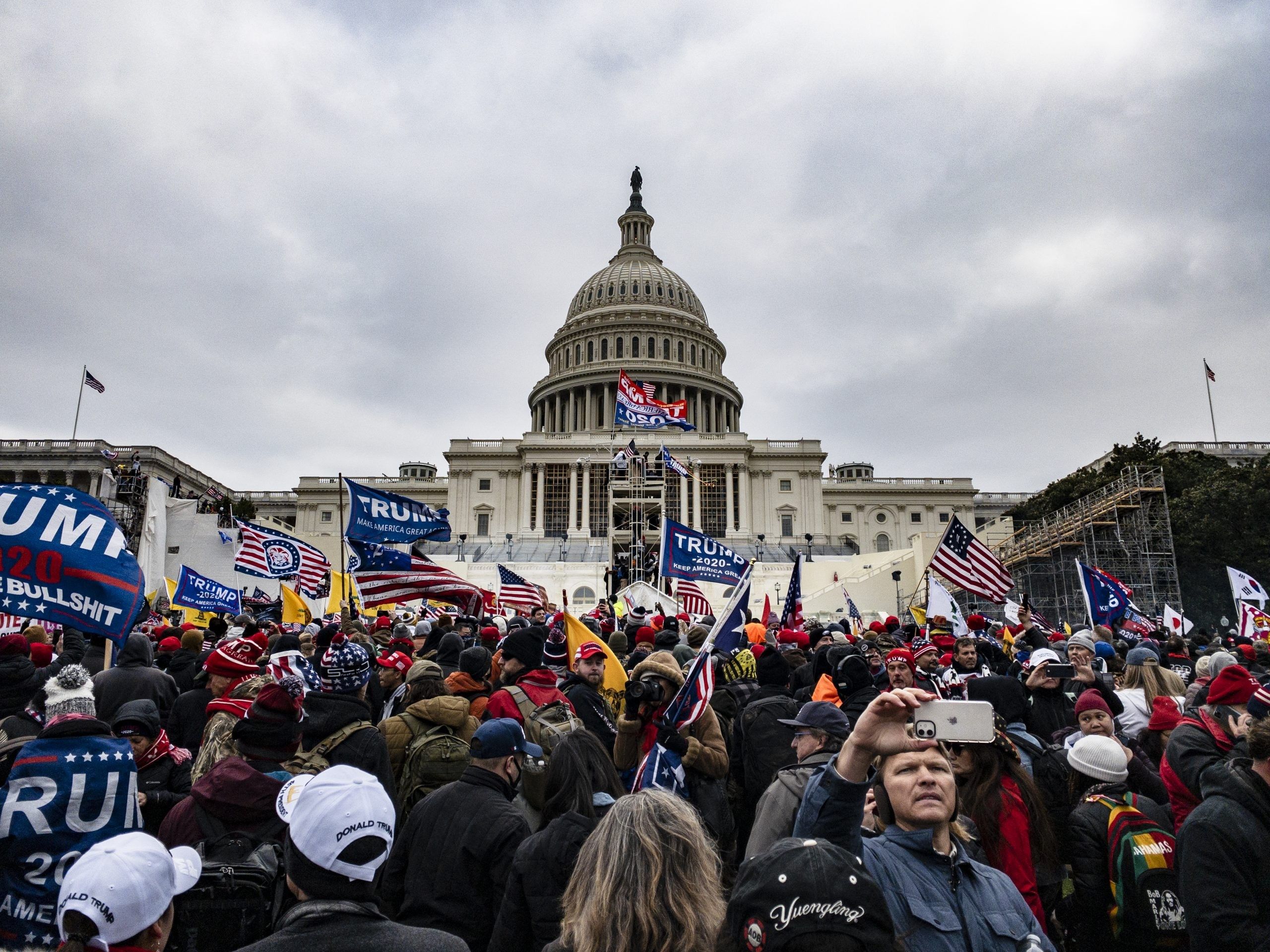 RIOTS AT THE U.S. capitol by pro-Trump protestors as Congress convened to certify President-elect Joe Biden's election drew condemnation from hospitality industry associations and a major hotel company. The disruptions come as hotels and other companies still expect to require more assistance from the federal government to survive the COVID-19 pandemic and economic downturn.
Four people died during the riots Wednesday, including a woman shot by U.S. Capitol Police along with three in other medical emergencies, and 52 were arrested, according to USA Today. Thousands of rioters overcame police lines and poured into the building, forcing Congress to temporarily evacuate and pausing the certification of electoral votes.
The certification process resumed after the building was cleared and was completed early Thursday morning. Several senators who planned to join objections to the certification based on Trump's unsubstantiated claims that the election was rigged changed their minds after the riots and the process finished sooner as a result.
Regardless of political differences, the storming of the nation's capitol had no place in a free democracy, said Cecil Staton, AAHOA president and CEO, in a statement.
"Our nation and commitment to the freedom of speech are only strong and meaningful when they rest upon a foundation of civility and respect for the law. What we witnessed today was not a free expression of speech but mayhem designed expressly to impede and ultimately upend the peaceful transfer of power that has been a hallmark of our democracy since 1797," Staton said.
"Today's violence and destruction have no place in our society, and we condemn this un-American behavior. We applaud Vice President Pence and our leaders in Congress for honoring the will of the American people by resuming their proceedings and certifying President-elect Joe Biden's Electoral College victory. The peaceful transition of power must continue unimpeded for the good of our nation."
Roger Dow, president and CEO of the U.S. Travel Association, also condemned the violence.
"We are profoundly heartbroken by the disturbing actions at the U.S. Capitol that are being viewed around the world. The behavior we are witnessing has no place in any peaceful democracy, much less in the country that is supposed to be the foremost example of democratic principles," Dow said.  "Working American families depend on a productive government to facilitate their livelihoods—especially in this time of unprecedented crisis and challenge—and the willful disruption of our democratic transition is an unacceptable act of harm that is felt not just in Washington, but in every corner of the country.
"With all our hearts, we urge the swift and peaceful end to the chaos and mayhem in our capital city, and that we come together to heal and move forward for the sake of our country and our future."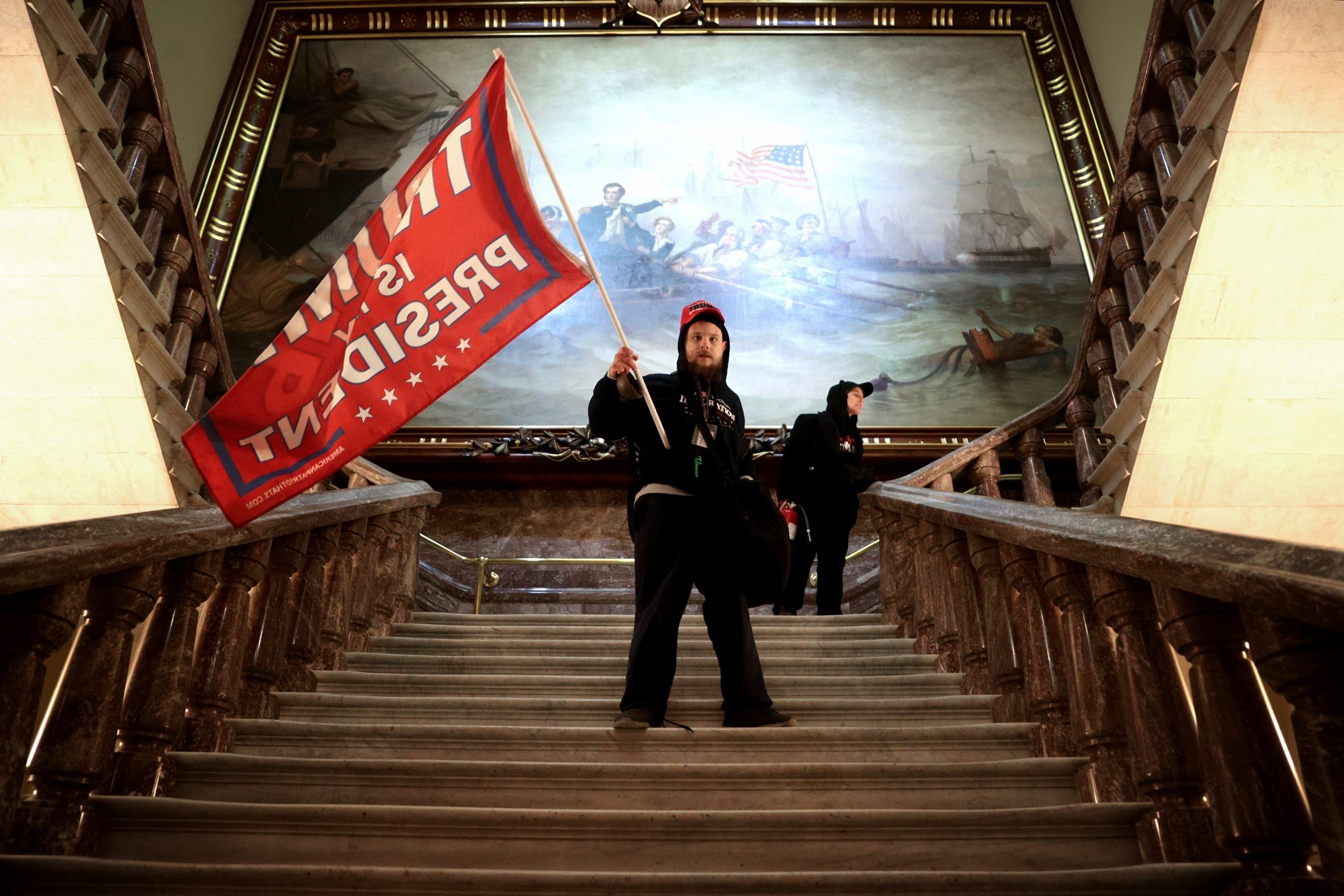 Marriott International will withhold donations from its political action committee to members of Congress who voted against certifying Biden's win, company spokeswoman Connie Kim said in a Reuters report. The invasion of the capitol was as disturbing as the fact that members of Congress returned later that night to finish the vote, said Arne Sorenson, Marriott president and CEO, said in a statement on the company's website.
"Civil debate has always been a cornerstone of the United States. America's founding fathers created a constitutional government to allow for a wide range of views and to encourage discourse to reach consensus. Their work has provided a blueprint for other democracies and shines particularly bright with the peaceful transition of power, which has defined the U.S. presidential electoral process from the start," Sorenson wrote. "I recognize that we have associates who have very different views on the results of this election and the direction of the United States. We serve guests who also have a wide range of opinions and perspectives. In the U.S., we can use our voice and our vote to share our views. But what we can't do is trample the Constitution; we can't use violence and terror to force an agenda. It's not who we are – and I would offer, it's not what the vast majority of Americans want."
AAHOA and USTA previously lobbied Congress to pass more federal aid focused on programs that help businesses, such as the Paycheck Protection Program. A $900 billion relief bill was passed and signed into law just before Christmas.
Editor's note: This story has been altered from its original form to include the statements from Marriott.