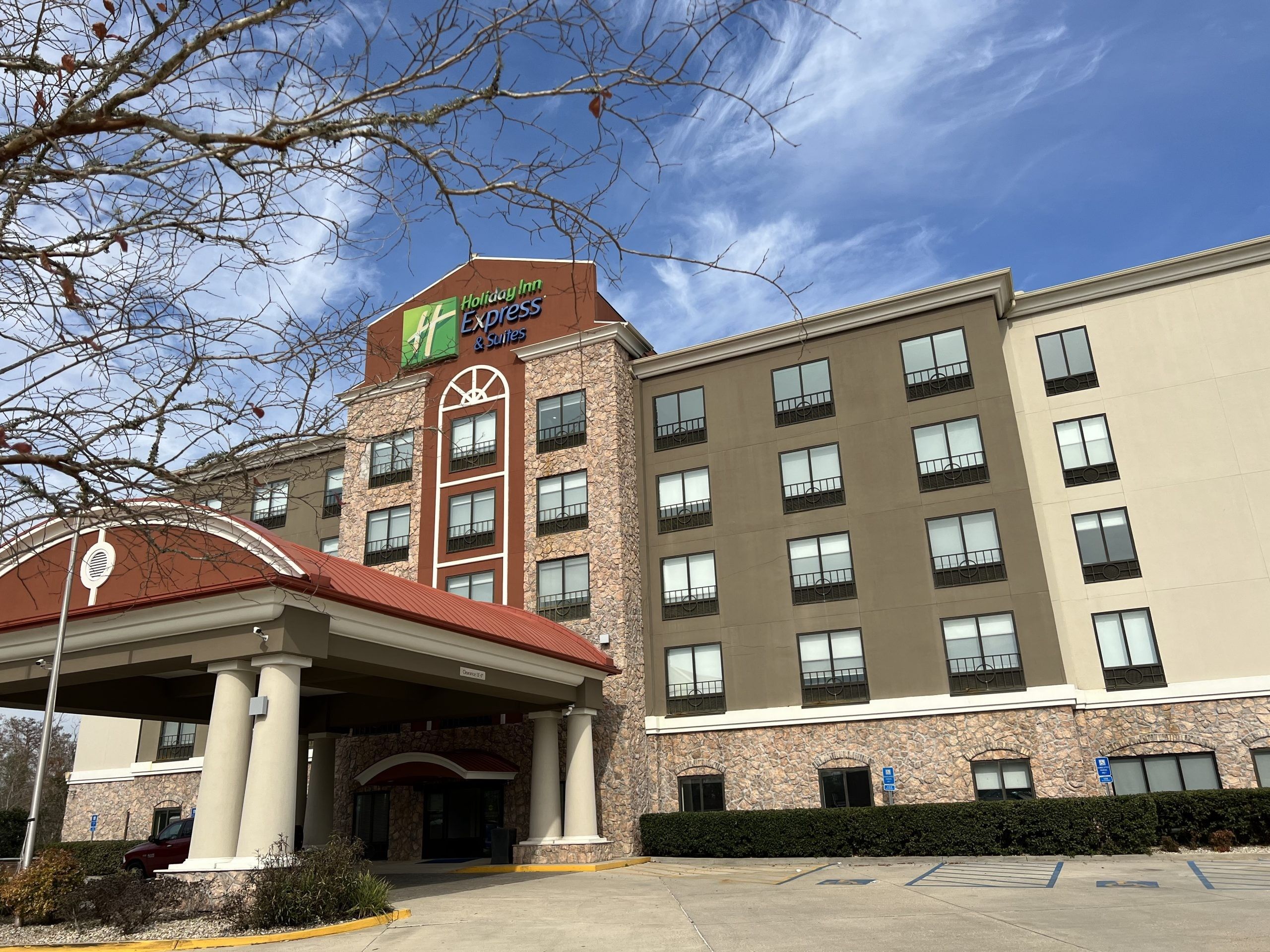 THE HOLIDAY INN Express (HIE) in LaPlace, Louisiana, reopened on Jan. 17, after the owner, QHotels Management in LaPlace led by Vimal Patel, completed $5 million in repairs to damage form Hurricane Ida in September. The repairs were slowed by his insurance company's failure to pay for the work in a timely manner, Patel said.
The situation also is affecting Patel's ability to repair and reopen other properties in the area.
"We had to use our own line of credit, to finish the hotel," Patel said. "Five more hotels to go. They are still a work in progress. A couple of hotels will open probably next month and then a couple probably will open in sometime in April. And the last hotel will probably take some time, so maybe May or June before we can open it up."
The 91-room Holiday Inn Express is near Cajun Pride Swamp Tours, The Choice Hall, YMC EVENTS Venue and the Dream Event Center.
When Ida hit, Patel was left town, but the area where his hotels were located was hit hard.
"I traveled to Slidell, but a couple of my partners stayed in LaPlace," he said. "They saw the brunt of the bad weather; broken windows, water leaks all sorts of things. Now I am on my way to Slidell again to assess the situation."
His insurance company is posing several problems, Patel said.
"They are not agreeing to the damages incurred and they take time to do third party reports," Patel said. "There's a lot of a lot of red tape, and then lot of unwillingness to pay."
Getting attorneys involved has helped, he said.
"We started seeing some funds come through, so it's eased up some pressure, so now we are able to just get some of the other hotels going simultaneously," Patel said. "But by that time, it's going to be over six months from the hurricane, that's going to take that long to open up this hotel. If only the insurance company would cooperate we could open it up in probably about three to four months."
Patel is not alone in experiencing delays in rebuilding, he said in an article in L'Observateur magazine. Large and small companies alike have been experiencing supply chain problems as well.
"It's been difficult for small business owners to even two large business owners, and everybody's experiencing that challenge," he said. "There was a lot of damage, extensive damage, and the labor cost and the material cost has gone up drastically. Local hardware stores, Home Depot, and even the big commercial supply places for trucks and installations they either didn't have it in stock and there's a long lead time, in a price increases, and so forth. We had to bite the bullet and get sources all the way from Mexico and pay a higher shipping cost, and we still saw delays with receipt of the delivery."
In one case, an installation crew had to wait for the sheetrock to arrive, leading to a lot of downtime.
"But this is the situation that we are all in and we just have to deal with it as things are progressing," Patel said. "But at least we were able to get the supplies within a few weeks period versus a few months."
At least business has improved for the Holiday Inn Express, Patel said.
"It took a few weeks to get back to about 40, 45 percent occupancy now. The first couple of weeks it was about 10 to 15 percent occupancy but it's slowly trickling in back in," Patel said. "New Orleans' festivals and some other events are still on the books, they have not been cancelled, so that's a good thing. We will see some overflow from those markets, and then we'll see some additional action around the oil and gas industry."
He hopes to get occupancy back in the 60 percent range as business comes in from oil workers and retail workers.