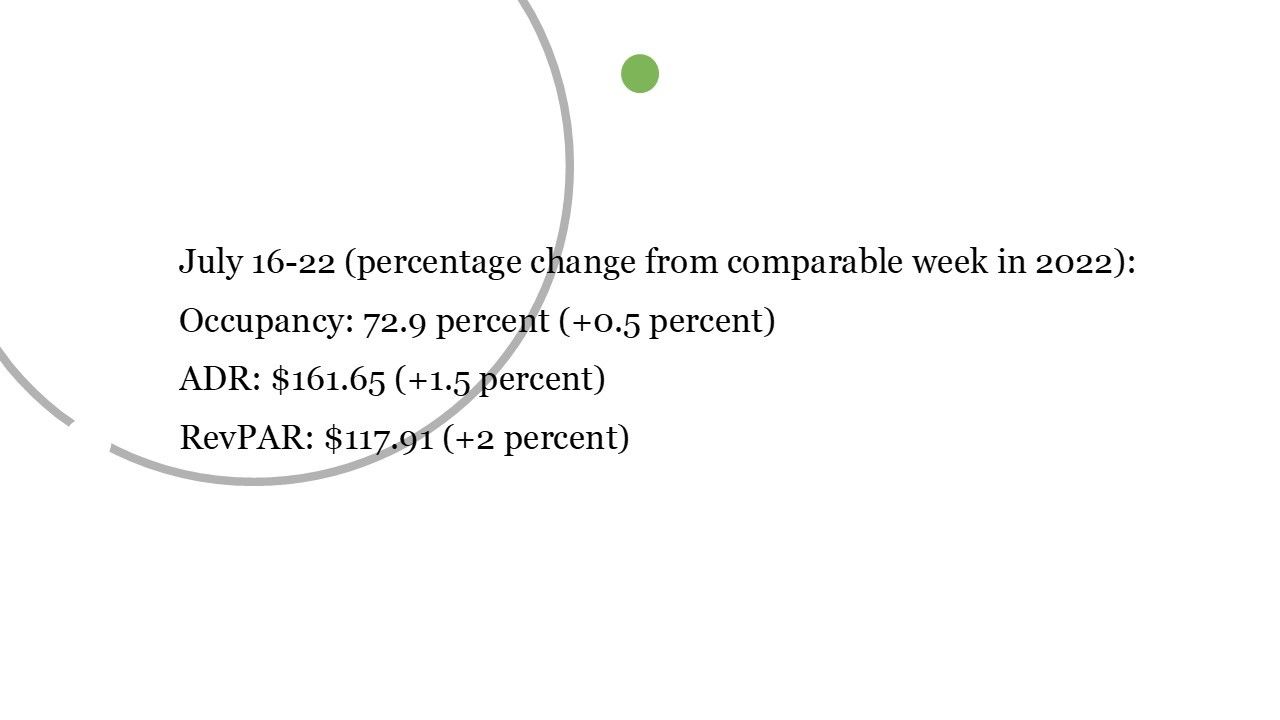 U.S. HOTELS' PERFORMANCE increased during the third week of July on a weekly and yearly basis, according to CoStar. Occupancy alone rose to its highest level since Aug. 10, 2019.
Occupancy reached 72.9 percent in the week ending July 22, a small increase from the previous week's 72 percent and a 0.5 percent rise compared to 2022. ADR rose to $161.65, surpassing the previous week's $159.98 and up 1.5 percent from the corresponding period last year. RevPAR came in at $117.91, surpassing the previous week's $115.18 and representing a 2 percent increase over 2022.
Among the top 25 markets, New York City saw the largest year-over-year increases in occupancy, up 11.8 percent to 90.9 percent, and RevPAR, which rose 21.2 percent to $253.61. Helped by Taylor Swift's Eras Tour, Seattle posted the only double-digit ADR gain, up 16 percent to $251.29 and the second-highest RevPAR jump, a rise of 20.9 percent to $222.77.
The steepest RevPAR declines were seen in Miami, which dropped 12.8 percent to $130.76, and Orlando, down 10.3 percent to $133.69.
CoStar's total hotel performance sample comprises 78,000 properties and 10.3 million rooms around the world.