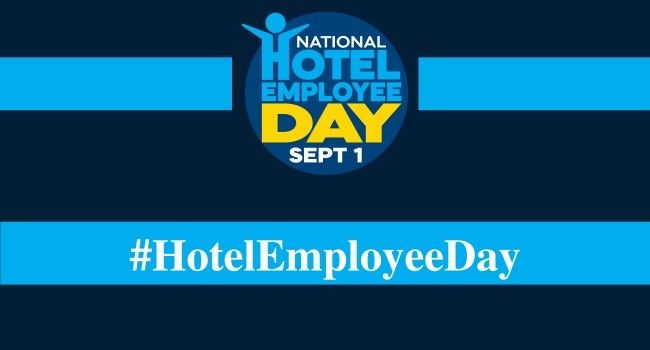 THE LEADERS OF national hotel organizations, including the American Hotel & Lodging Association, the Asian American Hotel Owners Association, the National Association of Black Hotel Owners, Operators & Developers, and the Latino Hotel Association, came together to commemorate the second annual National Hotel Employee Day on Sept. 1.
AHLA and the National Day Calendar established National Hotel Employee Day in 2022 to honor the nearly two million employees in the hotel industry, celebrated each year on Sept. 1.
AHLA president and CEO Chip Rogers highlighted the essential role of employees in hotels and emphasized the establishment of NHE Day as a way to express gratitude to America's nearly two million hotel professionals, recognizing their dedication and service.
"Throughout the year, we take pride in celebrating hotel employees and their valuable work," Rogers said. "From hosting weddings to family gatherings and vacations, our workforce plays a central role in creating meaningful memories for Americans. With competitive compensation, benefits, flexibility, and opportunities for advancement all currently at historically favorable levels, there's never been a more opportune time to pursue a career in the hotel industry."
AAHOA president and CEO Laura Lee Blake noted that their members employ over 1 million individuals nationwide, with the hotel industry depending on these dedicated team members for daily operations and exceptional guest experiences.
"America's travel and tourism industry depends on its hotel employees, and today is a chance to recognize their hard work. We express our gratitude to these professionals and encourage you to also show appreciation to a hotel employee today," Blake said.
"The second annual National Hotel Employee Day serves as a chance to express thanks to the millions of hotel employees who contribute to America's dynamic travel industry," said Andy Ingraham, NABHOOD president, CEO and founder. "At NABHOOD, we value the professionalism and dedication of hotel employees and are pleased to see the nation honoring them with this day of recognition."
Lynette Montoya, LHA president and CEO, emphasized the importance of employees for a pleasant hotel experience, expressing pride in the recognition of America's nearly two million hotel professionals on National Hotel Employee Day and year-round.
"America's hotel employees are essential to our industry, and we salute their professionalism, dedication, and hospitality," she said.