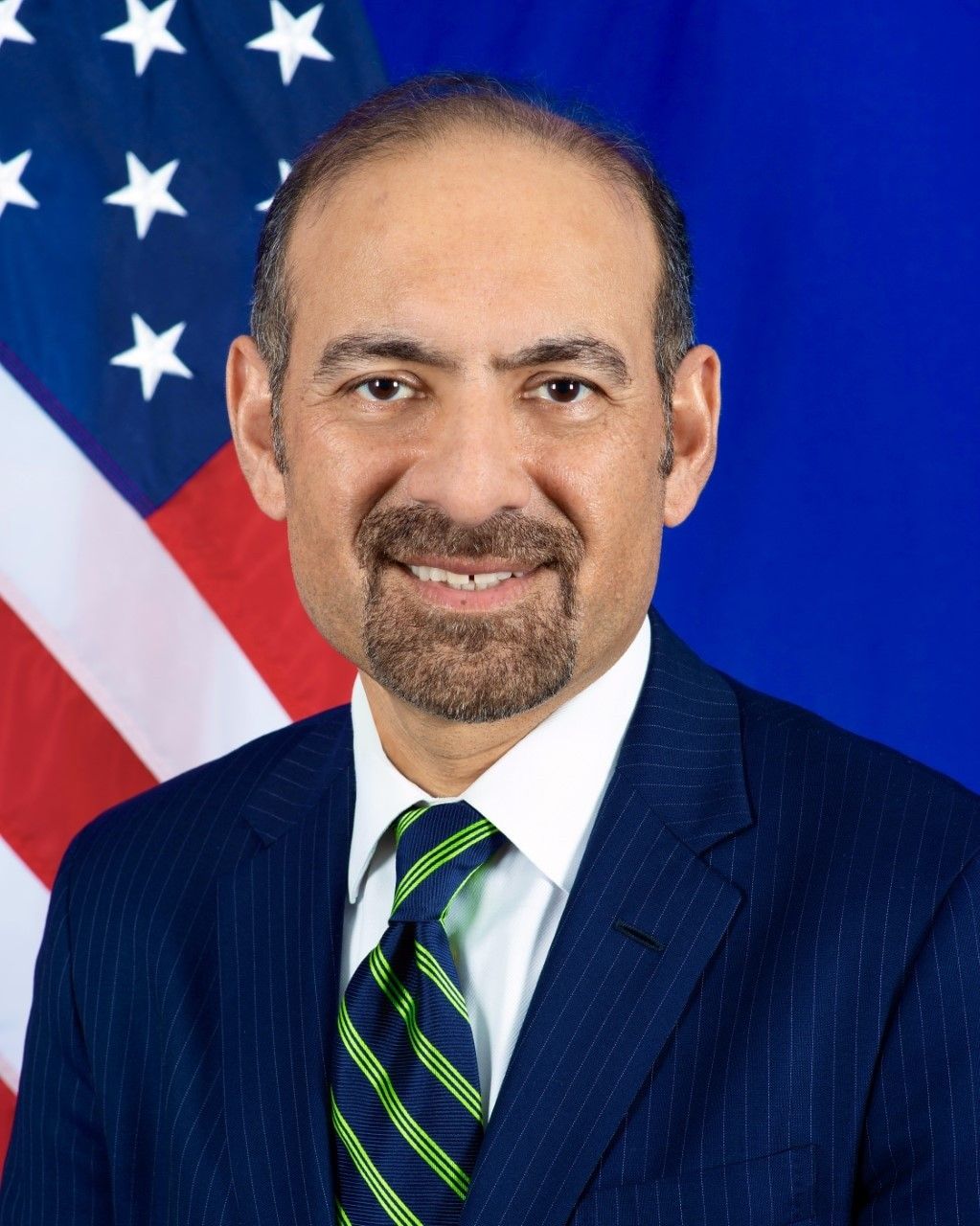 CONGRESS RECENTLY CONFIRMED the appointment of Dilawar Syed as the deputy administrator of the U.S. Small Business Administration, a position that had been vacant since 2018. AAHOA hailed the bipartisan Senate confirmation as a boost for its 20,000 members, citing Syed's record of advocating for underserved entrepreneurs and scaling companies.
In March, as Syed's nomination was presented to the Senate Committee on Small Business and Entrepreneurship, AAHOA urged Senators to confirm him for the position. Currently serving as a State Department special representative for commercial and business affairs, Syed is a software and artificial intelligence technologist of South Asian origin.
"Our members contribute 1.7 percent of the U.S. GDP and are an integral part of communities throughout the country. We look forward to strengthening our partnership with the federal government to ensure a robust and sustainable future for entrepreneurs, including the hoteliers we represent," said Bharat Patel, AAHOA chairman.
"Dilawar is an accomplished entrepreneurial leader who will join my team in advancing the Biden-Harris Administration's mission to expand access to capital and services for small businesses nationwide," said SBA administrator Isabella Casillas Guzman. "Dilawar is a living example of the American dream, immigrating to the United States, working in business, scaling companies, and creating jobs. Dilawar has served at the U.S. Department of State, working across the globe to help American companies compete and win in international markets. I am confident that Dilawar's experience and background will help us fulfill President Biden's economic agenda by supporting America's small business owners and creating an economy from the bottom up and middle out."
AAHOA emphasized the SBA's role in supporting hoteliers and small-business owners, particularly during the pandemic.
"The SBA played a pivotal role in sustaining hotels during the pandemic through the Paycheck Protection Program and Economic Injury Disaster Loans," the AAHOA leaders said.
AAHOA seeks higher caps on SBA loans
SBA provides two loan opportunities, SBA 7(a) and 504, specifically designed for hotel businesses. AAHOA has been advocating for an increase in the overall maximum of SBA loans at various levels to better align with current market prices. During a September 2022 meeting with Senator John Hickenlooper, Democrat from Colorado, AAHOA emphasized that increasing the SBA loan limits to align with the current economic landscape would significantly strengthen small businesses and cultivate a resilient business model for the future.
The SBA 7(a) loan provides funding of up to $5 million for diverse hotel business needs, including starting new ventures, acquiring existing hotels, renovating buildings, constructing new properties, purchasing hotel equipment and supplies, and refinancing existing debt. The SBA 504 loan offers funding of up to $5.5 million for a range of purposes including land purchases, building construction, acquiring construction materials and equipment, and covering renovation expenses.
Similar to the 7(a) loan, the SBA 504 loan does not permit the use of funds for purchasing inventory, refinancing debt, funding working capital, or investing in rental real estate.
In 2022, accommodation and food services received the largest share of 7(a) loans, 19.20 percent, followed by retail trade with 14 percent and healthcare/social assistance with 10.30 percent, according to 7(a) and 504 summary report. Meanwhile, the hospitality industry continues to exhibit the strongest demand for financial assistance in the small business sector.
"Many hoteliers rely on SBA 7(a) and 504 loans to finance their property construction or purchases. However, the current loan limits of $5 million often fall short of the costs associated with building and acquiring properties," AAHOA said previously.