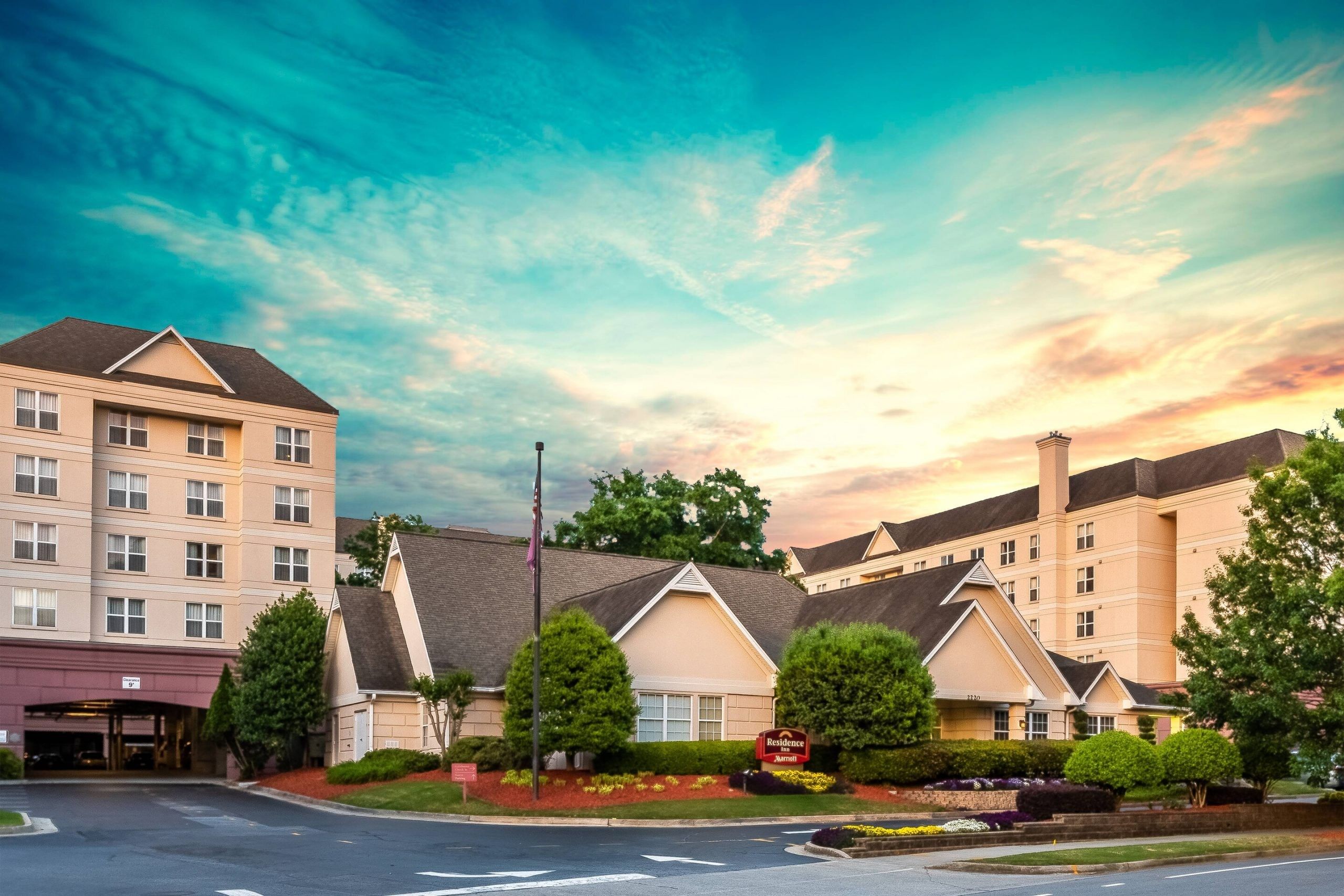 AURO HOTELS RECENTLY ACQUAIRED the Residence Inn by Marriott Atlanta Buckhead/Lenox Park. Hunter Hotel Advisors helped broker the deal, which it said is another example of the strength of the extended-stay segment that has been seeing increased interest from major hotel companies such as Wyndham Hotels & Resorts.
The 150-room Residence Inn is in Atlanta's upscale Buckhead neighborhood near shopping and dining outlets, such as Lenox Square Mall and Phipps Plaza, according to Hunter. Also, the hotel is across from AT&T corporate offices.
"We are thrilled that the stars aligned on this acquisition – a smooth process with a highly professional seller, another collaboration with a trusted equity partner, and a further expansion of our relationship with Marriott," said D.J. Rama, CEO of Auro Hotels. "With the expertise brought by our investment, operations and design and construction resources, we believe strongly in the property's future performance potential."
Hunter's press release said the hotel benefits from its positioning as an extended-stay product as much as from its urban location.
"According to a recent report by research consulting firm the Highland Group, demand for extended-stay hotels in the fourth quarter of 2021 outpaced supply by more than five times," the company said.
Also, Hunter Hotels said, in 2020, Buckhead led the Atlanta MSA in RevPAR by nearly 20 percent in higher-priced properties.
Echoing the same thought
Other hotel companies also have been expressing increased interest in extended-stay projects Wyndham, for example, recently announced its new economy extended-stay brand under the operating title "Project Echo," saying it already has awarded contracts to develop 50 new construction projects with its first two partners: Richmond, Virginia-based Sandpiper Hospitality and Dallas-based Gulf Coast Hotel Management.
"Over the last two years, economy extended-stay hotels outperformed all other segments, and in 2021, set new records for occupancy, ADR and RevPAR," said Geoff Ballotti, Wyndham's president and CEO. "Demand for these accommodations only continues to climb—both from guests and developers alike—making now the right time for Wyndham, the definitive leader in the economy segment, to bring our experience and expertise to this high-potential space."
Economy extended-stay hotels consistently perform throughout all stages of the lodging cycle and are particularly resilient in a downturn, according to Wyndham. U.S. RevPAR for the segment grew 8 percent during the COVID-19 pandemic compared to 2019 while the rest of the industry declined 16 percent. Also, in 2021, the average U.S. occupancy for economy extended-stay hotels was over 78 percent — 20 points higher than all other U.S. segments combined, Wyndham said.
Designed with input from a seven-member development council, including owners and operators, Project Echo draws inspiration from La Quinta by Wyndham's Del Sol prototype, currently at 160 hotels with another 56 in its pipeline; and more recently, the Microtel by Wyndham's Moda prototype. Like its predecessors, it focuses on cost control and value engineering.
The 124-room Project ECHO prototype requires just under two acres of land with just over 50,000 square-feet, nearly 74 percent of which is rentable. Individual rooms average 300 square feet and consist of single and two-queen studio suites with in-suite kitchenettes. Public spaces, including a lobby, fitness center and guest laundry, are designed to help to limit labor needs.