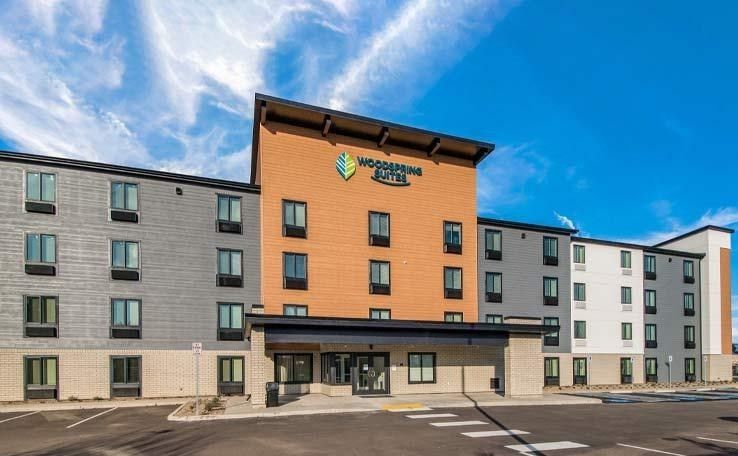 EXTENDED-STAY HOTELS continue to outperform other types of hotels on a regular basis, even during the pandemic. Now, large hotel companies are expanding their interests in the segment.
Choice Hotels International is seeing strong performance and growth in its extended-stay brands, and Wyndham Hotels & Resorts recently announced plans to launch a new extended-stay brand this year, its first in the economy segment.
Coming off a good year
Occupancy, ADR and RevPAR all exceeded pre-pandemic levels for Choice's established extended-stay brands, the economy brands WoodSpring Suites and Suburban Extended Stay as well as midscale brand MainStay Suites, according to the company. The company's new midscale Everhome Suites, launched in early 2020, also saw strong interest by franchisees. The overall performance is similar to what the brands saw in 2020.
Since April, the extended stay portfolio has consistently exceeded 2019 RevPAR levels and its domestic systemwide RevPAR grew 24.7 percent in fourth quarter 2021, compared to the same period of 2019. Collectively, the brands also saw occupancy levels of nearly 75 percent and a 14.1 percent increase in ADR for the quarter, compared to the same period of 2019.
"Last year, the company awarded more than 100 extended stay franchise agreements, representing a quarter of all Choice deals signed," said Ron Burgett, Choice's senior vice president for franchise development, extended stay. "Thanks to our achievements in the extended stay segment, developers continue to seek our brands – whether new construction or conversion, or in the economy or midscale segments – to improve operations and the value within their portfolio."
RevPAR for WoodSpring Suites, the company's largest extended stay brand, grew nearly 30 percent in the fourth quarter of 2021, compared to the same period of 2019, and ADR rose 16.6 percent. Also, the brand experienced 233 consecutive days of occupancy above 80 percent last year and closed out the entire year with occupancy levels of nearly 79 percent overall.
MainStay Suites also saw RevPAR index share gains in 2021 versus local competition of over 10 percentage points compared to 2019. Occupancy for Suburban Extended Stay gained 310 basis points over 2019 levels.
The portfolios of each brand also grew over the last year, with Choice seeing a 27 percent increase in its extended-stay domestic franchise agreements in 2021 over 2019. The extended stay brands combined grew by 6 percent in 2021 with more than 470 domestic hotels open by the end of the year.
Choice has more than 340 hotels awaiting conversion, under construction or approved for development. The first Everhome Suites is slated to open later this year and 16 domestic franchise agreements were signed for the new brand in 2021.
WoodSpring Suites has increased its domestic footprint by 30 percent over the past four years. Last year it broke ground on nearly 30 construction projects and grew its domestic pipeline to include approximately 190 domestic properties, a 24 percent year-over-year increase.
"Last year, our entire extended stay portfolio boasted occupancy rates above industry levels, further underscoring abundant opportunity for our growth-minded developers, and notably, a preference among long-term travelers for Choice-branded extended stay accommodations," said Anna Scozzafava, vice president and general manager, extended stay, Choice Hotels.
New birth in the spring
Wyndham released its earnings report for the fourth quarter on Feb. 15, during which Geoffrey Ballotti, the company's president, CEO and director, announced the plan to launch later this spring Wyndham's first economy extended-stay brand. The decision was influenced by the strong demand the  company  had seen with its new construction La Quinta Del Sol, Hawthorn Suites and Microtel Moda prototypes.
"Acknowledging our strength in the economy space and recognizing increased consumer demand for affordable extended stay product, we will be launching later this spring our first extended stay brand for the economy segment, a brand we have been designing over the past year in consultation with several of the industry's most experienced extended state developers," Ballotti said.
Ballotti went on to elaborate on the reasons the company is interested in the new brand. Primarily, it was pandemic inspired.
"The extended stay demand has proven to be just absolutely recession and pandemic-proof. And we know that the demand is growing," he said. "I mean we've seen in our upper-midscale extended stay brand with Hawthorn Suites, a 50 percent increase in our pipeline over the last year. And we know that demand is out there for an extended stay economy brand."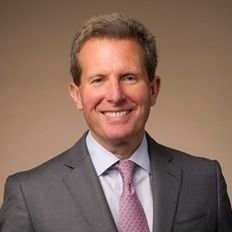 Developers are asking for more brands in the economy extended-stay space, Ballotti said. There is more than enough room for more, he said.
"We know that there are over 10 million construction workers out there that travel every week. And we also know that relocation and long-term assignments are going to continue to pick up," he said. "We're going to see, we feel, millions of more essential workers hitting the road with the [Biden administration's recently passed Bipartisan] Infrastructure Bill and keeping that industry-wide extended stay average daily rate occupancy up in the high 70 percent and 80 percent range, and these are our customers."
Wyndham assembled a developer's council last year to study the design of the new brand, considering factors such as room count and operational processes. That information went into to design of a new prototype, Ballotti said.
"Many of these developers have already built other new construction prototypes before of ours," he said. "This is a team that's designed and opened over 150 La Quinta Del Sol prototypes over the past few years and designed our new Hawthorn Suites Extended Stay prototype, and our new economy Microtel Moda prototype with the same approach. We know that there's demand out there. We think this will be more popular than our other new construction prototypes, our economy Microtel Moda."
The Microtel Moda prototype includes around 13,000 rooms in Wyndham's construction pipeline now, with more than a dozen new construction executions signed in the fourth quarter alone, Ballotti said. The brand grew more than 40 percent in the pipeline, he said.
"We're seeing very strong developer interest right now. We're already being asked by those developers for sites," Ballotti said.
Globally, Ballotti said, Wyndham signed 655 agreements in 2021, representing more than 82,000 rooms. That includes nearly 590 direct franchise and management agreements, a 12 percent increase from 2019.
"Our development pipeline grew by more than 5 percent to over 1,500 hotels for a record 194,000 rooms or 24 percent of our current system size," Ballotti said.
Also in the fourth quarter, Wyndham launched two new brands, The Registry Collection and Wyndham Alltra, increasing its total number of brands to 22.