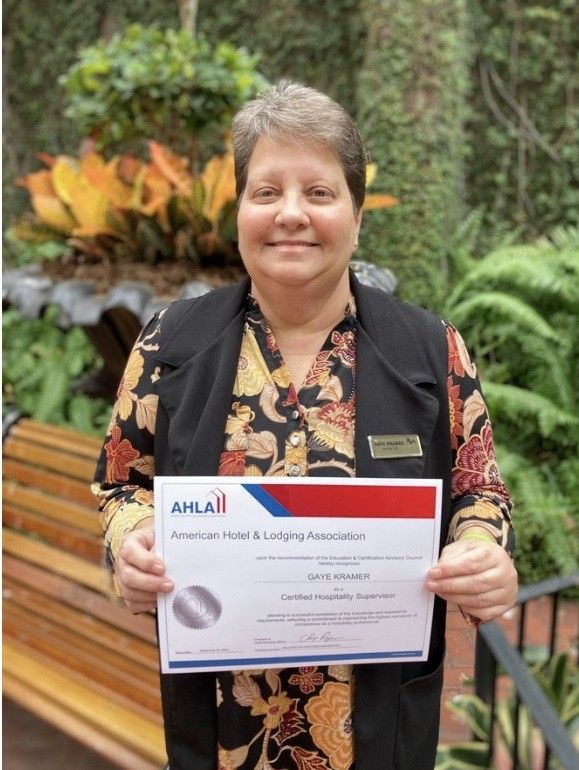 AHLA FOUNDATION IS offering hospitality apprenticeships with a $505,000 grant from the U.S. Department of Labor's Employment and Training Administration Office of Apprenticeship. The grant enables the foundation to support more than 400 apprentices across three pathways: lodging manager, hotel cook, and maintenance, AHLA Foundation said in a statement.
AHLA Foundation's program has enrolled about 2,000 apprentices with 83 employers nationwide since 2018. The registered apprenticeship, blending on-the-job learning with online education, consistently produces highly qualified and upskilled workers, AHLA Foundation said.
Apprenticeship has been part of the industry's post-pandemic recovery, with a 90 percent retention rate and accelerated training for high-performing associates, the foundation said. Upon program completion, apprentices earn certification from the Labor Department, along with access to AHLA Foundation's professional development scholarships and certifications.
"Apprenticeships are a powerful tool for recruitment, retention, and advancement in our industry," said Anna Blue, president of AHLA Foundation. "We're excited to continue partnering with the Department of Labor to create pathways to lifelong careers."
Across the industry, employers of various types and sizes, such as hotel brands, management companies and independent properties, have found success with the program, the foundation said.
Meanwhile, the AHLA Foundation recently selected Jessica Janis, director and practice leader for Hospitality at Corning Optical Communications LLC, as an honorary member on the foundation's board of trustees.