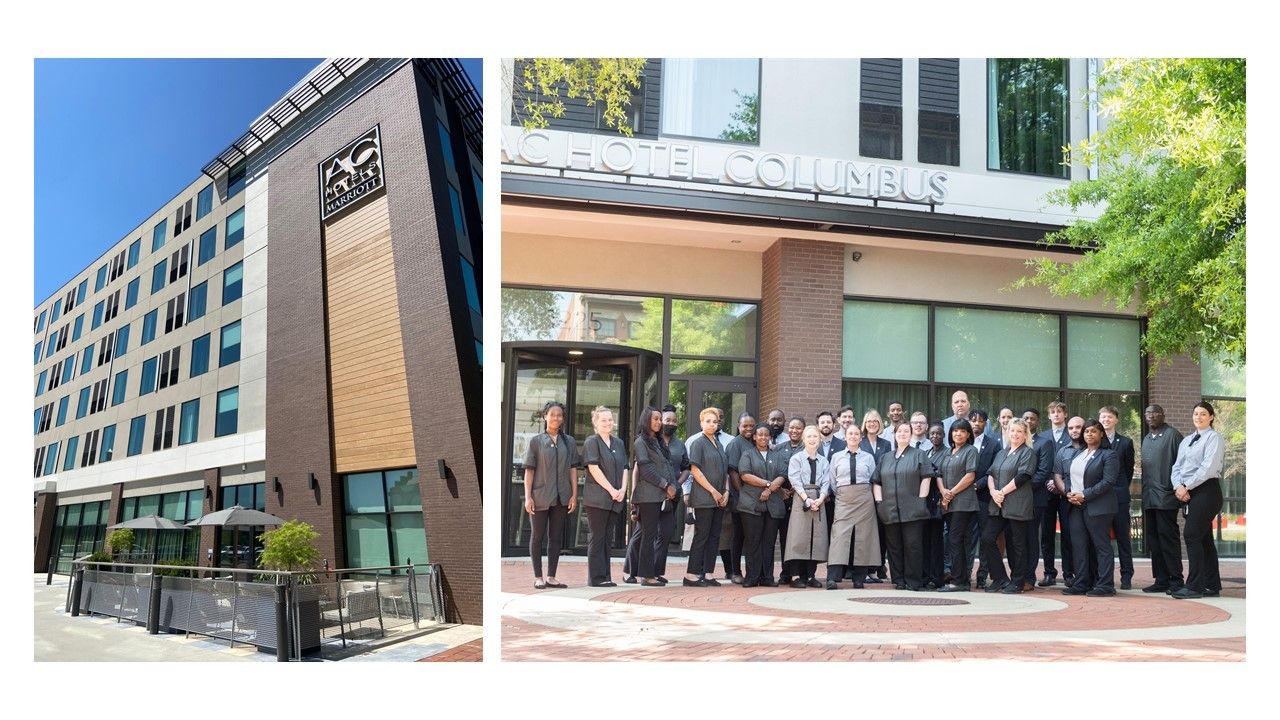 The AC Hotel Columbus Downtown is now open in Columbus, Georgia. It is owned by locally based RAM Hotels led by brothers Rinkesh Patel as president and Mitesh Patel executive vice president.
The 125-room, six-story upscale hotel is in the city's uptown district where there are many restaurants, bars and shops along the city's main throughfare. Nearby attractions include the Coca-Cola Space Science Center, the National Civil War Naval Museum, Woodruff Riverfront Park and Mercer University.
Hotel amenities include a curated art collection, the AC Café restaurant, the AC Lounge bar and the AC Library that provides novels and reading space for guests. It also features Kallpods, AC's wireless service buttons and a fitness center.
"The concept behind the AC Hotel Columbus Downtown is simple but refined – remove the unnecessary extras to allow guests to focus on what is most important to them. We are excited to offer this frictionless experience to the Columbus area," Mitesh said. "I especially look forward to introducing the AC Café. We are the first AC Hotel to offer this experience, from the moment the order is placed, to the moment the coffee is served, everything is visible to the guest."
In December 2019, RAM Hotels opened the Home2 Suites by Hilton Alpharetta in Alpharetta, Georgia.