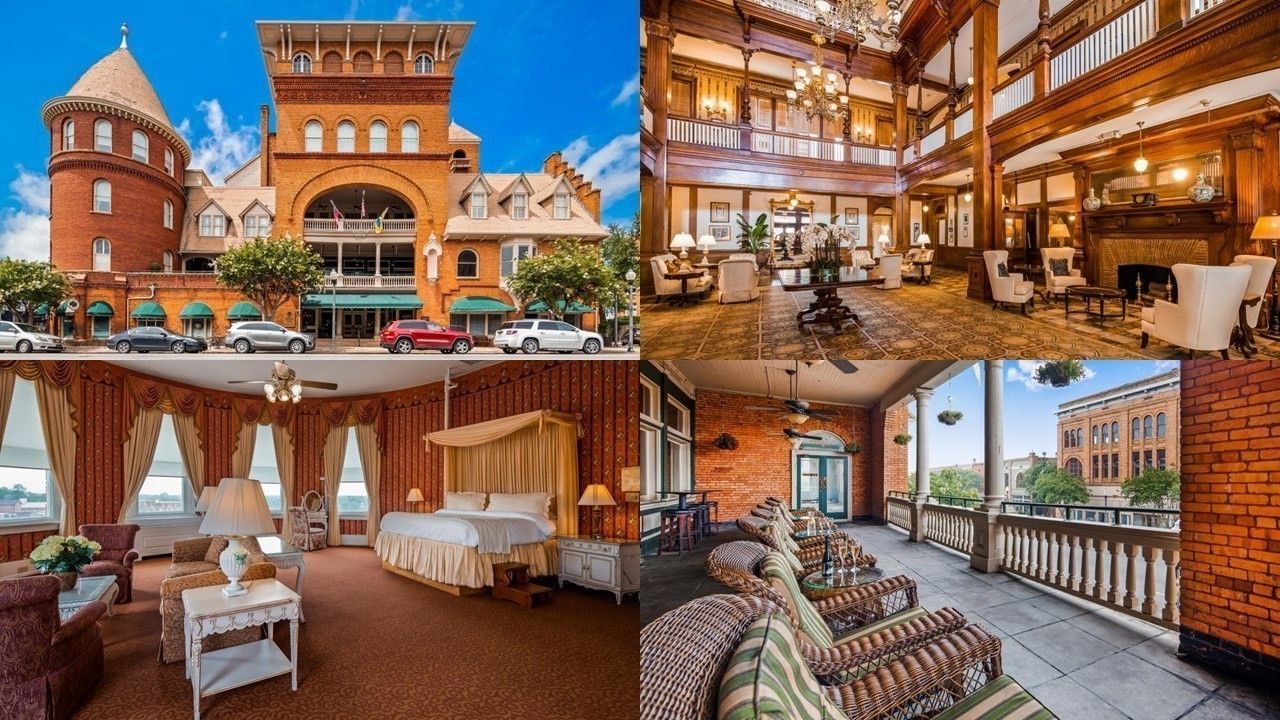 THE WINDSOR HOTEL in Americus, Georgia, a boutique hotel owned by Edgewater Group LLC, has joined Choice Hotels International's Ascend Hotel Collection. The historical building recently underwent a multi-year renovation.
Edgewater is led by founding partners Ketan Vora and Robert Brier.
Originally built in 1892, the 53-room, the five-story Victorian-style Windsor features a tower and turret, balconies, and a three-story open atrium lobby, according to Choice. It occupies nearly an entire city block and was the site of numerous balls and celebrations. The Windsor closed in 1972 and underwent extensive renovations in 1991, 2010 and most recently in 2019.
Nearby attractions are The Plains Depot, the Jimmy Carter Peanut of Plains statue, Civil War prison Andersonville National Historic Site and the Drummer Boy Civil War Museum. Former President Jimmy Carter and his wife spent the night at the hotel in 2002. Hotel amenities include a fitness center, two on-site restaurants and bars and a veranda.
There are now 315 independent resort, historic and boutique hotels in the Ascend Collection. Choice bills the collection as the hotel industry's first "soft brand" concept that appeals to franchisees who seek better upscale positioning in strong markets with a core philosophy of providing guests experiences. Along with the U.S., the Ascend Collection includes properties in France, the United Kingdom, Denmark, Finland, Ireland, Norway, Spain, Sweden, Turkey, Australia, Canada, Ecuador, Mexico, the Caribbean and Central America.
"Now more than ever before, guests are seeking opportunities for authentic experiences in both new and familiar destinations. We're thrilled to debut the Windsor Hotel in Americus, Georgia for travelers looking to immerse themselves in the abundant local history," said Janis Cannon, Choice's senior vice president, upscale brands. "With more than 200 distinct locations nationwide, we look forward to welcoming even more guests at Ascend hotels, so they can experience our exceptional service and upscale offerings that enhance their one-of-a-kind stay. We always enjoy collaborating with new and existing Choice owners such as the Edgewater Group, who also own and operate the Wyvern Hotel, Coombs Inn & Suites, and the Water Street Hotel & Marina within the Ascend Hotel Collection."
In July 2020, three properties joined the Ascend Collection. They included Keyur Patel's The Penn Stroud in Stroudsburg, Pennsylvania. For The Penn Stroud, Stroudsburg is in the Pocono Mountains, is close to the Appalachian Trail. The town features several art galleries, cafes and historic sites, and it is close to Mountain View Vineyard and Alpine Mountain Skiing.