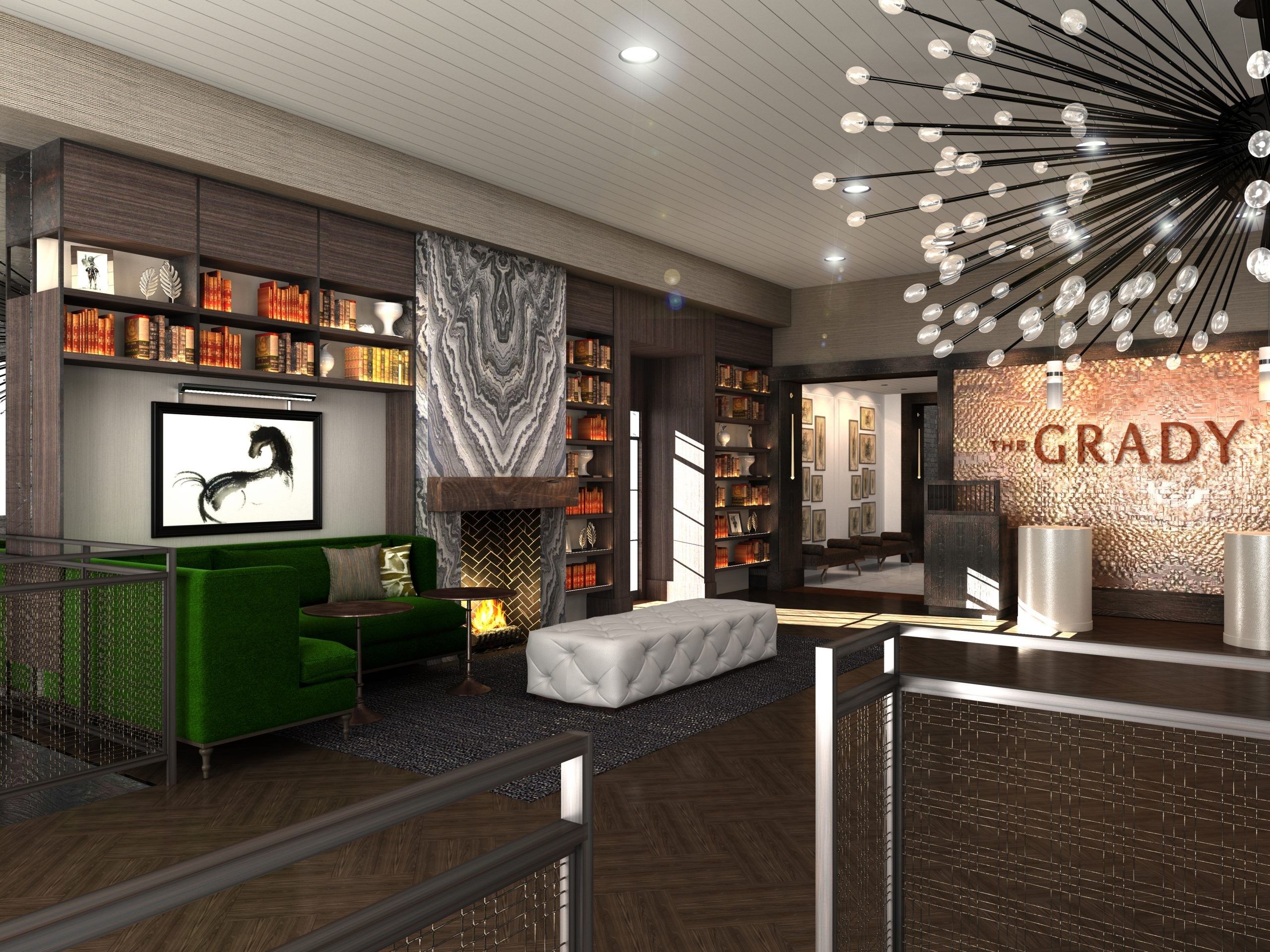 THE GRADY HOTEL is now open in Louisville, Kentucky, after an extensive renovation by owner Vision Hospitality Group of Chattanooga, Tennessee. It will be operated by Humanist Hospitality, a division of Vision.
The 51-room luxury lifestyle Grady is Vision Hospitality's most recent upscale property, such as the recently opened Kinley Chattanooga Southside in Chattanooga, Tennessee. Work began on the restoration in March 2020.
"The Grady is a special project for Vision, and we are excited to see how this restored, historic building tells its story to all who step inside," said Mitch Patel, Vision Hospitality Group President & CEO. "The Grady represents Louisville's one-of-a-kind spirit and welcomes both locals and guests to experience its refined comfort and cordial service."
The Grady is near the Muhammed Ali Center, Frazier History Museum and the Louisville Slugger Museum. The building originally housed a medicinal bourbon apothecary built in the late 1800s by pharmacist J.B Wilder.
Inside, scattered around the common areas are symbolic artifacts, such as a horseshoe representing Louisville's horse racing history and shamrocks representing native son Muhammad Ali. The hotel's signature color, Grady Green, is meant to encourages guests to feel comfortable.
In the lobby are a library area, art gallery and a central fireplace. In June, the Wild Swann cocktail bar will open in the hotel.
The Grady is a member of Small Luxury Hotels of the World, a community of 520 luxury hotels with various owners around the world.