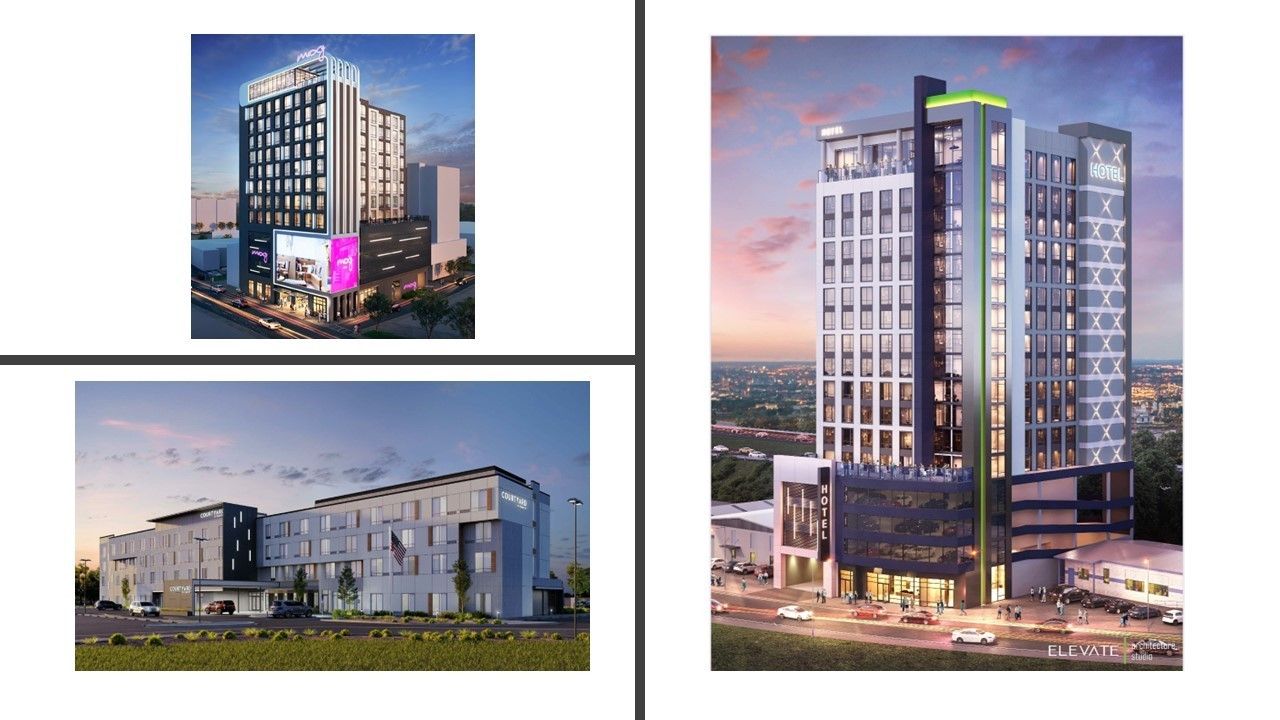 VERAKIN CAPITAL, A real estate investment group, exceeded its $350 million investment milestone in the first quarter of this year. The company has made collective investments in three hotel properties that are currently in various stages of development; the Moxy in downtown Atlanta, Georgia; Hampton Inn/Home 2 in downtown Nashville, Tennessee; and Courtyard by Marriott in Pittsburg, California, the company said in a statement.
Verakin, led by partners Rupesh and Bimal Patel and Hiten Suraj, is the lead developer of the Courtyard by Marriott, while the company is co-investing in the other two projects alongside RevPar Development and Emerge Hospitality Group, according to the statement.
RevPar Development is a privately-owned hotel development and management company on the East Coast, while Emerge Hospitality Group is a family-owned and -operated hotel ownership, development and management company.
"We are developing both on our own behalf and in joint ventures with like-minded investment groups," Rupesh Patel said. "We are seeing that newer hotels and brands are faring better than their older counterparts as travel rebounds in many markets and segments. To help satiate our investment growth appetite, we will continue to seek best-in-class partners, such as RevPar Development and Emerge Hospitality Group, who have proven track records as credible institutional investors, developers and operators."
The Moxy hotel in downtown Atlanta, will feature 181 rooms spread across 13 floors and is scheduled to open mid-2026 before the FIFA World Cup. The centrally located hotel will cater to both business and leisure travelers and will offer three food and beverage options, including a roof top bar and lounge with views of the Mercedes Benz Stadium.
In Nashville, Tennessee, the Hampton Inn/Home 2 hotel will consist of 223-rooms across a 17-story building. The hotel aims to open by mid-2026 and will have retail space, a coffee shop, a speakeasy cocktail lounge on the ground level, a garden terrace pool on the fifth level, a two-level parking deck, 12 levels of guest rooms and a rooftop lobby with a bar.
The Courtyard by Marriott in in Pittsburg, California, will incorporate 117 rooms and will be one of Marriot's Courtyard Gen 4 prototypes. A standalone Starbucks is currently under construction in the hotel's parking lot. The Courtyard by Marriott is expected to open in the spring of 2024.
"With these hotels, Verakin now has investments in more than $380 million in assets across the United States," Patel said.  "While we are equally interested in acquisition opportunities in appropriate markets, we believe ground-up development also is necessary to grow a robust portfolio in today's marketplace.  We are pleased that our strong relationships continue to be prosperous, and we look forward to expanding upon them as we also look to build our network."
Last year, Verakin partnered with Peachtree Hotel Group on its purchase of three hotels, the Home2 Suites Eugene Downtown University Area in Eugene, Oregon; the Aloft Hillsboro-Beaverton in Hillsboro, Oregon; and the Home2 Suites by Hilton Pittsburgh/McCandless in Pittsburgh.