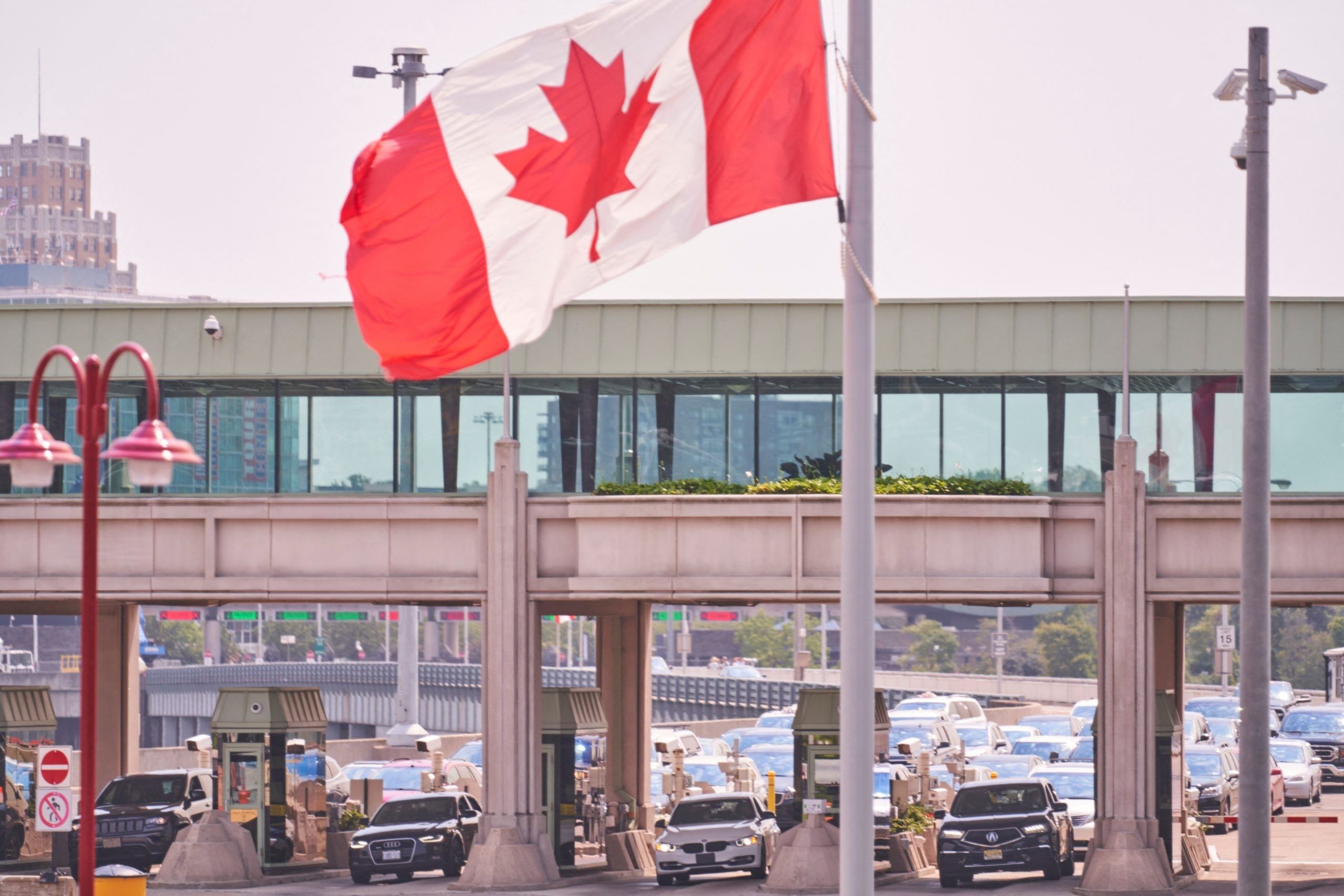 THE U.S. GOVERNMENT should reopen the border with Canada, that has been closed due to the COVID-19 pandemic, immediately to vaccinated individuals to help to rebuild the travel economy, according to the U.S. Travel Association. Canada opened its border to fully vaccinated U.S. citizens and residents on Aug. 9, but the U.S. does not plan to reciprocate until Aug. 21.
USTA President and CEO Roger Dow has said that the Biden administration should reciprocate Canada's policy decision "without any delay" as the rate of vaccination across Canada is very high.
"Canada began welcoming fully vaccinated Americans back across the land border. This wise decision will spur the kind of economic recovery for our northern neighbor that's critically needed on this side of the border as well. Every month that travel remains stagnant, the U.S. loses $1.5 billion in potential travel exports and leaves countless American businesses vulnerable," Dow said in a statement.
Canada is America's largest international travel market source and accounted for 26 percent of all inbound traffic in 2019, worth $22 billion in annual export income. According to USTA, even if travel from Canada returns to just half of 2019 levels for the rest of 2021, the U.S. will reap nearly $5 billion.
"Emergence from this pandemic will continue to be a complex and evolving process," Dow said. "The best response from the White House would be to set rational policies regarding international travel to serve as a model for a world safely and responsibly reopening."
Jayesh Patel, who owns hotels near the Canadian border, recently told Asian Hospitality that 'it is very important to have the Canadian border open'.
"Buffalo, New York, is the closest destination and we always see a great amount of action from Canadian travelers visiting western New York regularly. So, opening the border is very crucial," he said.
His Cheektowaga company is near Niagara Falls, New York, and the Canadian border, which has remained closed to tourists for 16 months during the pandemic.
Earlier this month, the USTA welcomed reports that the Biden administration is building a plan to reopen borders to fully vaccinated international travelers from countries long impacted by the travel restrictions.
USTA Executive Vice President of Public Affairs and Policy Tori Emerson Barnes has said that travel bans on the UK, EU, and Canada will incur an economic loss of $1.5 billion every week and make 10,000 American workers vulnerable to job loss.
"We urge the administration to advance this plan for 212(f) countries and set a reopening date as quickly as possible, especially as the UK, much of the EU, and Canada have all taken recent similar steps to reopen their borders to vaccinated travelers and rebuild their economies," Barnes said.
Barnes had earlier welcomed the U.S. Senate Committee's approval of the Restoring Brand USA Act, which aims to provide emergency funding to the U.S.'s destination marketing organization.
"The steep declines in international travel have decimated Brand USA's funding: International travel restrictions resulted in the loss of more than 1 million American jobs and $150 billion in export income last year alone. The emergency relief provided by the bill—which utilizes existing funds and comes at no additional cost to American taxpayers—will help bring back international visitors more quickly, shorten the recovery timeline and restore lost U.S. jobs," he pointed out.
Last month, the USTA said that a coalition of 24 trade organizations has drawn up a blueprint for safely reopening the world. The blueprint, titled "A Framework to Safely Lift Entry Restrictions and Restart International Travel," has detailed guidelines for the reopening.