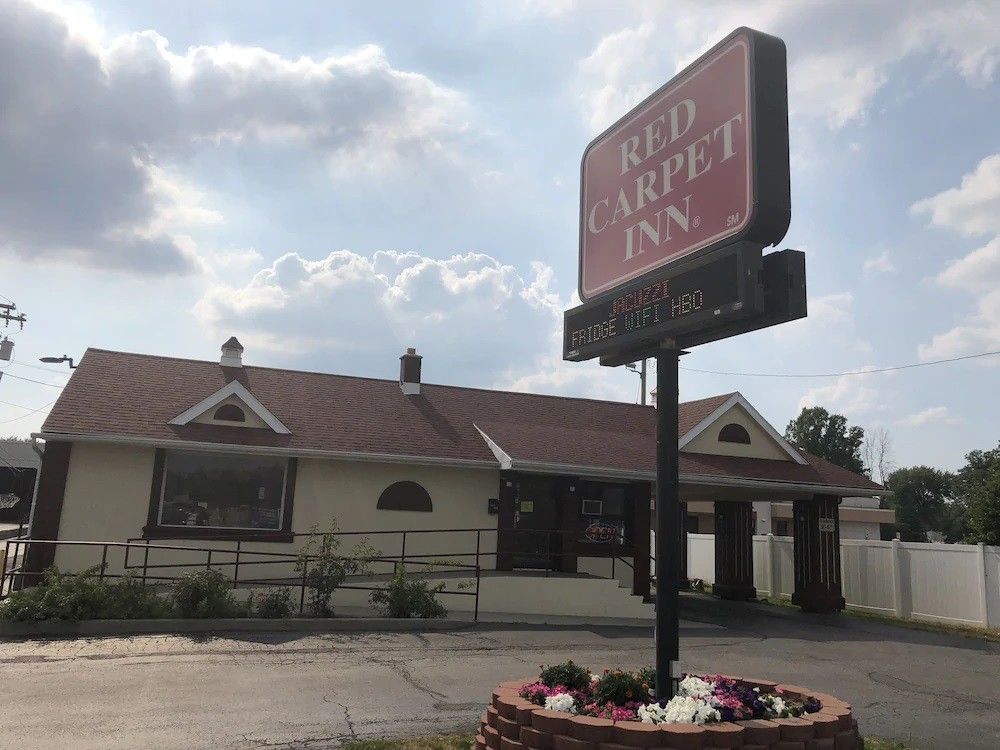 RUDRA MANAGEMENT, LED by Jayesh Patel, recently acquired an old Red Carpet Inn in Tonawanda, New York, with plans to reposition it as an independent hotel. Those plans depend, to some extent, on reopening the nearby Canada-U.S. border, but Patel said the delay on that reopening is better than risking a resurgence in the COVID-19 pandemic.
Patel, whose Cheektowaga, New York, company already owns more than 50 hotels, acquired the hotel for $1.125 million through Gurusaheb LLC from Haripriya Inc., according to local media. Milan Patel, also with Rudra Management, helped arrange the deal.
"This has been a troubled property for probably the past year, year and a half," Jayesh Patel said. "That's how I come across that there was somebody wanting to get rid of it and I had an appetite to purchase it."
A return to life
Jayesh plans to perform a $300,000 renovation on the 44-room hotel before renaming it the Route 62 Motel, operating as an independent hotel.
"Being in a tourist market, independents, in my opinion, are much more popular if it's a nicely renovated property," he said. "Rather than a budget brand, I think independents are more appealing to the guests in today's time."
Rudra Management has six other independent hotels in that market, Jayesh said. He thinks that is the best way to revitalize existing properties.
"In today's time, there are a lot of old buildings and there is an opportunity to bring it back to life," Jayesh said. "Bring it back to the life with the proper renovation rather than having a budget motel and confuse the guests because many of the budget hotel brands, they're very inconsistent. I would rather build up an independent's name and maintain the reputation of the place by providing a nice, comfortable motel."
The refurbishment of the Red Carpet Inn should be finished by August, Jayesh said.
Harish and Bhakti Patel of Haripriya Inc. owned the Red Carpet for more than 20 years as well as a Days Inn before selling all their properties in the town and moved to Texas.
Waiting for the reopening
Cheektowaga is near Niagara Falls, New York, and the Canadian border, which has remained closed to tourists for 16 months during the pandemic. The administration of President Biden recently announced that the border would remain closed until Aug. 21, according to Reuters, despite Canada's announcement that it would start allowing in fully vaccinated U.S. visitors on Aug. 9 for non-essential travel.
"It is very important to have the Canadian border open," he said. "Buffalo, New York, is the closest destination and we always see a great amount of action from Canadian travelers visiting western New York regularly. So, opening the border is very crucial."
The administration's decision to delay the border's opening drew criticism from the U.S. Travel Association. USTA is part of a coalition of 24 trade organizations that recently called for an end to all travel restrictions worldwide.
"Every day that our borders remain closed further delays our industry's recovery, causing greater damage to the millions of Americans whose livelihoods depend on travel. The continued closure of the Canadian border alone costs the U.S. economy $1.5 billion in potential travel exports each month," said Tori Emerson Barnes, USTA's executive vice president of public affairs and policy. "Given the strong vaccination rates on both sides of the border, it is possible to safely reopen to our No. 1 source market for international visitors. Land travel accounted for more than half of all overnight visits to the U.S. by Canadians pre-pandemic, generating significant travel exports that support vital American jobs."
However, Jayesh said he understands the government's caution.
"I think it's necessary to delay it right now, because we've gone through this third or fourth wave [of COVID-19]," he said. "The cases are rising again in New York. I'd rather see it delayed than having it open and all of a sudden, we go through a similar event to what took place last year when the first COVID cases are found."