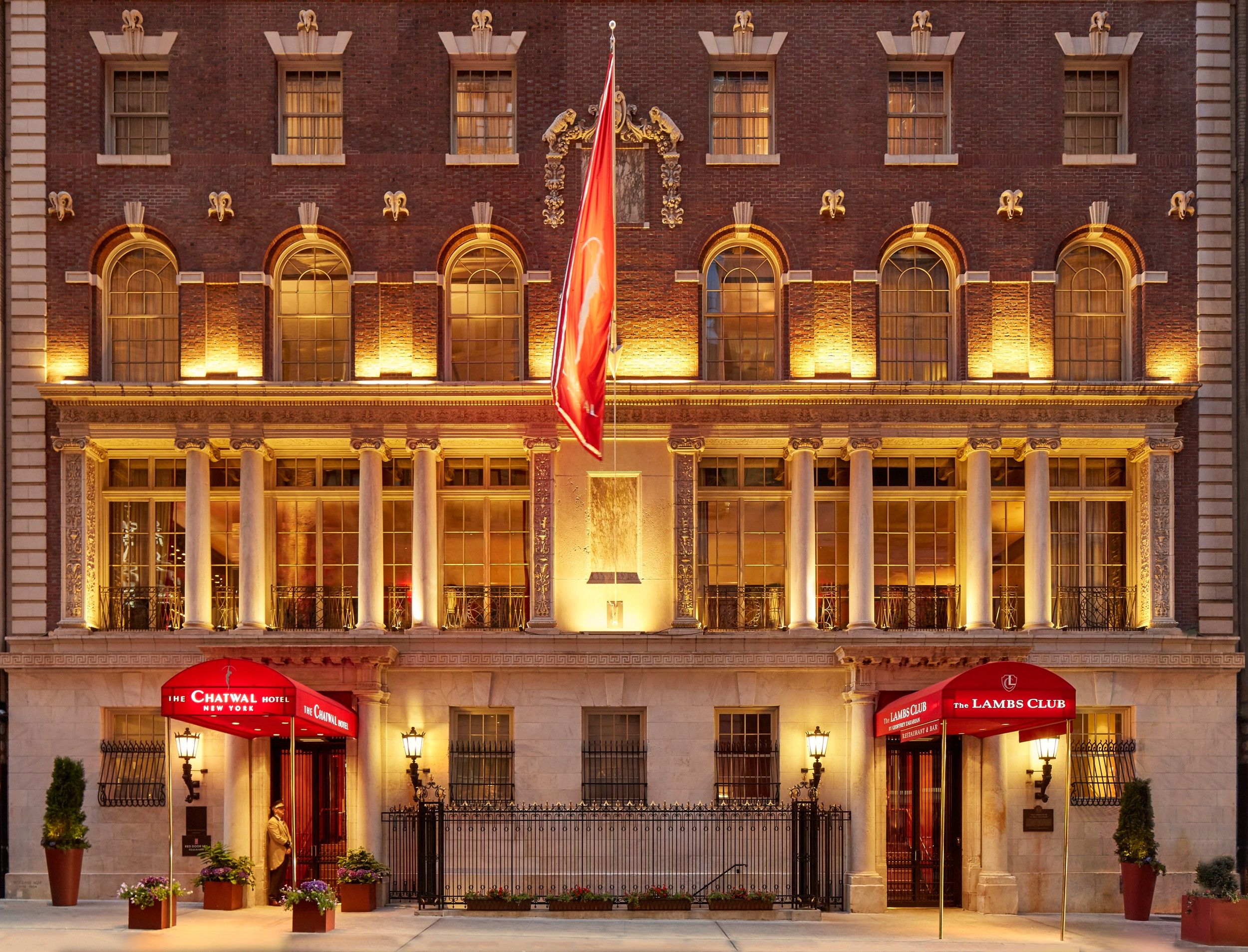 The Chatwal New York, a luxury hotel in Manhattan owned by the Dream Hotel Group, has reopened after temporarily closing due to the COVID-19 pandemic. The reopening comes in the wake of Broadway's return to production and the reopening of the U.S. border to vaccinated international travelers.
Dream Hotel Group is led by chairman and founder Sant Singh Chatwal and Jay Stein as CEO.
The 76-room hotel includes 29 suites, 14 of which have private, landscaped terraces. It also has specialty suites, such as the theater inspired Chatwal Suite with its 500-square-foot terrace. Also, the terrace of the Garden Suite includes fountains, sculptures and heat lamps and the Library Suite includes a curated book collection.
"The Chatwal, New York's reopening marks the return of luxury boutique hospitality in the heart of Midtown Manhattan," said Ashish Verma, senior vice president for Dream Hotel Group's luxury division and general manager of The Chatwal New York. "Our team is committed to our guests' safety and satisfaction with superior services in a renewed world."
Sant Singh Chatwal created The Chatwal brand. The Chatwal New York was originally built in 1905 by Stanford White, then restored and renewed by architect Thierry Despont and re-launched in 2010 with the terraced suites. In April, the brand will debut The Chatwal Lodge, The Catskills, New York, followed by 2023 openings in San Miguel de Allende and Valle de Guadalupe in Mexico.
In celebration of the reopening, as a special offer, each reservation through March 31, 2022, will receive a $100 credit towards the purchase of Broadway, Radio City Music Hall, Madison Square Garden, or any other performance tickets, or as a hotel credit.
In May, a report from consulting agency The Highland Group found that boutique hotels were recovering from the pandemic faster than other categories of hotel.