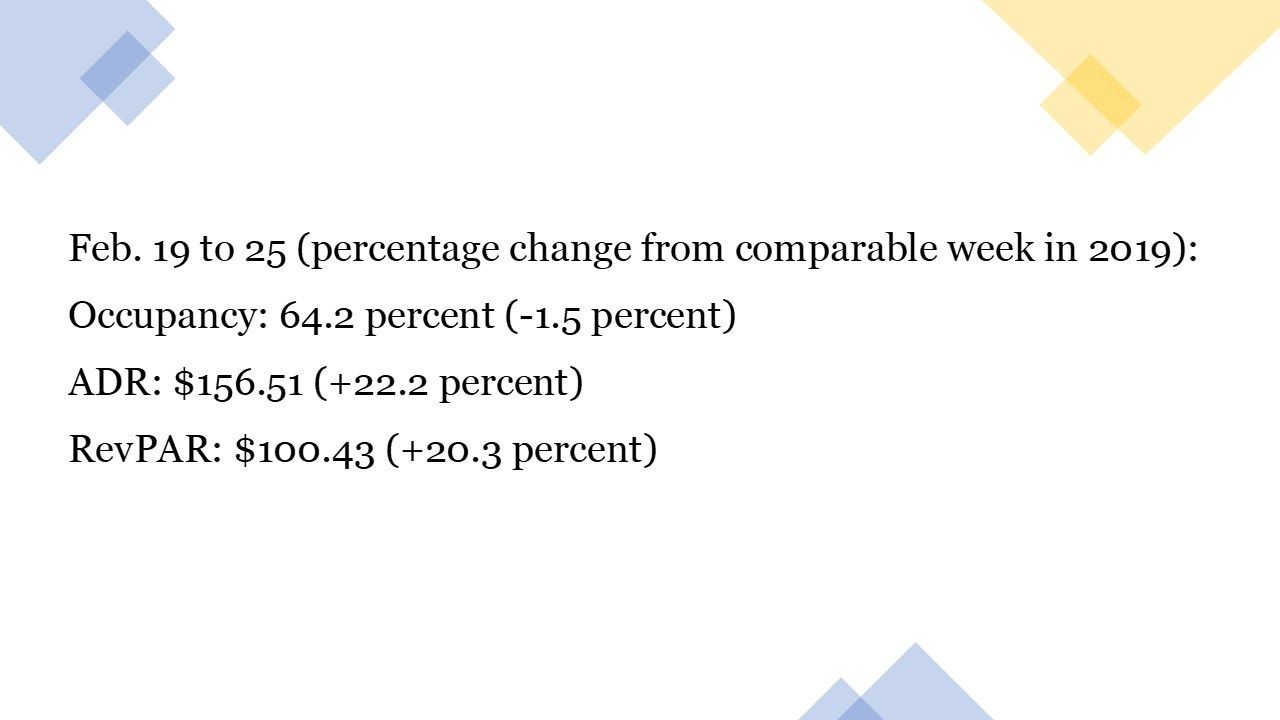 U.S. HOTEL PERFORMANCE increased in the final week of Feb from the previous week, according to STR. Occupancy saw a new high during the week.
Occupancy was 64.2 percent for the week ending Feb. 25, up from 60.8 percent from the third week of February and 1.5 percent below the comparable week in 2019. ADR reached $156.51, up from $156.10 the week before and 22.2 percent over the same month in 2019. RevPAR stood at $100.43, up from $87.21 the previous week and 20.3 percent rise over 2019.
The U.S. weekly occupancy level was the highest since the week ending Nov. 19, 2022, the STR data showed.
Among the Top 25 Markets, Orlando saw the highest occupancy increase over 2019, up 6.2 percent to 86.9 percent, while Las Vegas reported the highest ADR, up 49.5 percent to $186.96 and RevPAR rose 51.8 percent to $148.61 over 2019.
The steepest RevPAR declines from 2019 were seen in San Francisco, which dropped 43.5 percent to $105.65, and Minneapolis, down 22.2 percent to $52.42.