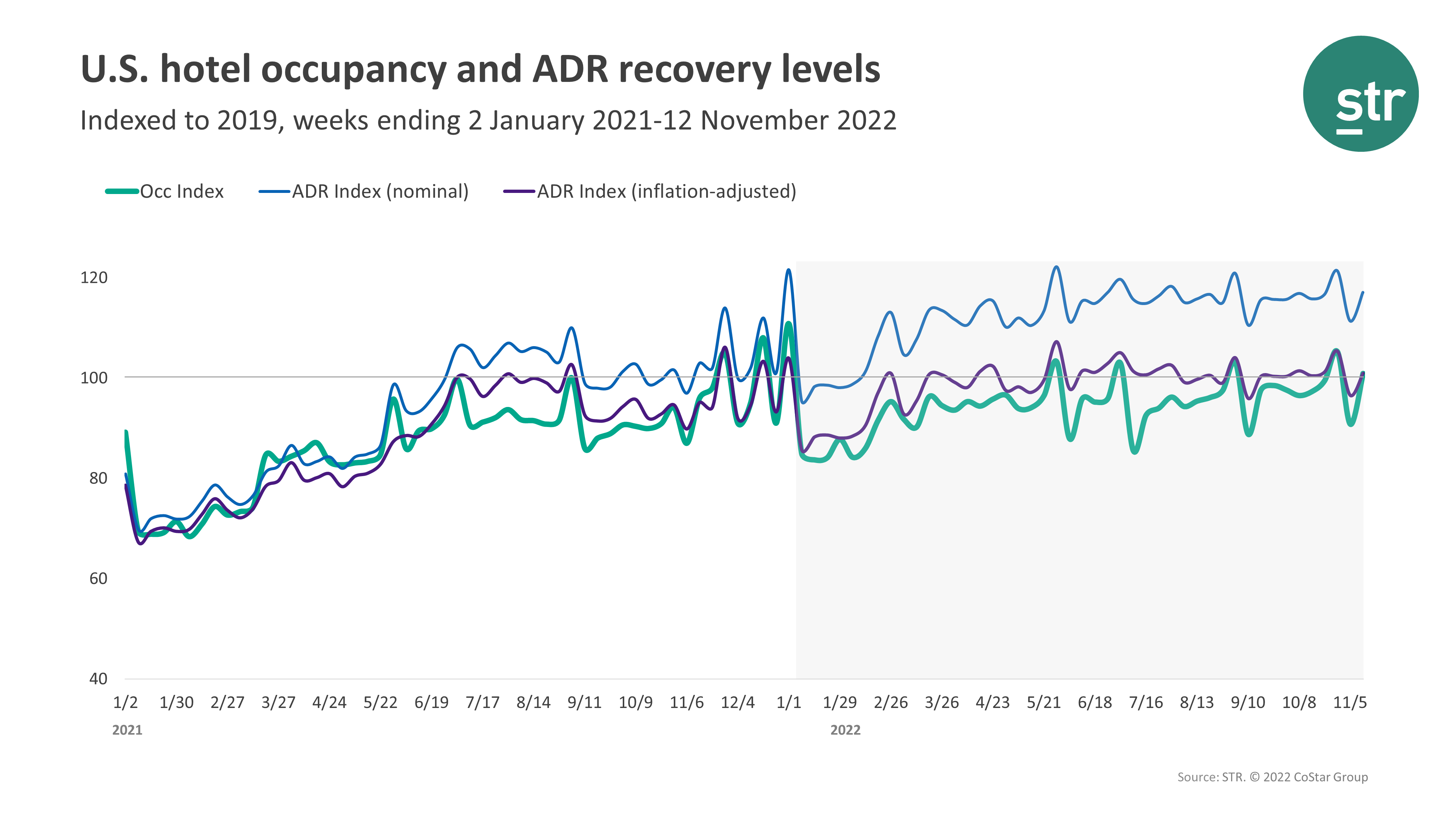 U.S. HOTEL PERFORMANCE increased in the second week of November'22 compared to the week before, according to STR. All performance metrics improved during the week compared to same period in 2019 as well.
Occupancy was 64.6 for the week ending 12 Nov'22, up from 62.4 the week before and increased 0.9 percent from 2019. ADR was $148.43 during the week, improved from $147.48 the week before and up 17.1 percent from three years ago. RevPAR reached $95.89 during the second week of November'22, increased from $91.99 the week before and up 18.2 percent from 2019.
Among STR's top 25 markets, Norfolk/Virginia Beach reported the largest occupancy increase, up 14.3 percent to 63.6 percent, over November 2019. San Diego posted the largest ADR increase, increased 35.2 percent to $202.86, over 2019.
The steepest RevPAR declines were in San Francisco, down 26.7 percent to $154.46, followed by Minneapolis, decreased 16.3 percent to $68.41.