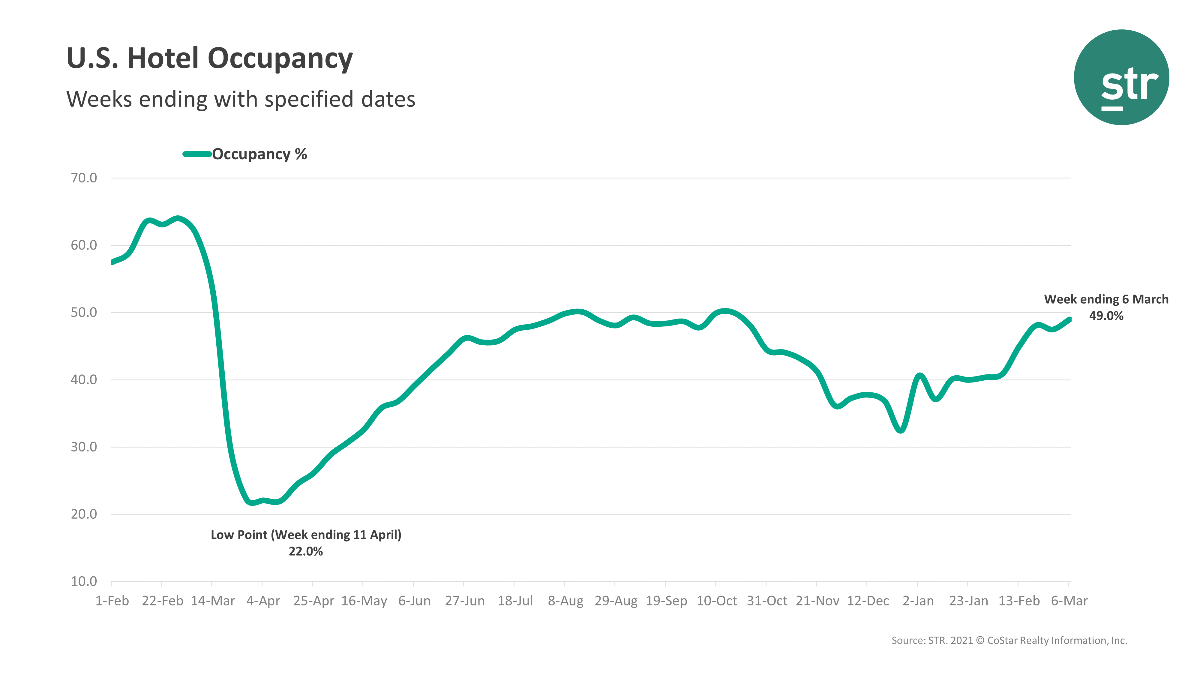 AS THE U.S. passed the one-year mark for the COVID-19 pandemic, hotel year-over-year performance started to improve, according to STR. The first week of March also saw a 20-week high.
Occupancy for the week ending March 6 was 49 percent, up from 47.5 percent the week before and down 20.5 percent from the same time last year. ADR was $98.30, up from $96.72 the previous week and down 21.9 percent year-over-year.  RevPAR for the recent week was $48.13, up $45.90 week to week and down 37.9 percent from last year.
"While demand has improved in in many states, most markets remain deep in recessionary territory when indexed to 2019 levels," STR said in a press release. "Year-over-year comparisons with 2020 are beginning to turn favorable as the country hits the one-year anniversary of its earliest pandemic restrictions."
STR's top 25 markets together saw slightly lower occupancy than the national average at 46.7 percent and slightly higher ADR at $105.55. Of those top markets, Miami saw the highest occupancy level with 66.6 percent while the lowest occupancy among top markets was seen in Oahu Island, Hawaii, with 30.9 percent and Boston with 31.7 percent.